The Contenders (Jay Nash & Josh Day) House Concert - Andrew Sturtz Opens
Actions and Detail Panel
The Contenders (Jay Nash & Josh Day) House Concert - Andrew Sturtz Opens
Sat, February 11, 2017, 7:00 PM – 10:30 PM MST
Description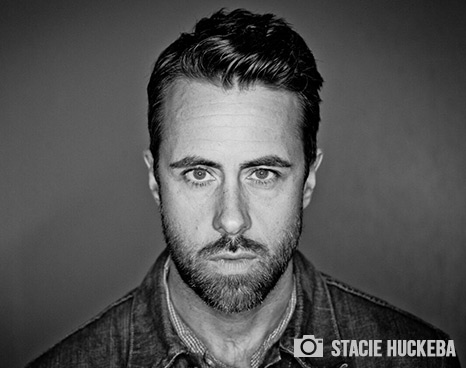 More Details -
• The ticket price is $25 per person, with all proceeds going to the artist. The extra fee is an Eventbrite charge.
• Music starts at 7:00 PM with opening artist, Andrew Sturz. The Contenders will start at 7:30. With an intermission, the evening may go until 10 or 10:30 PM. It's hard to predict.
• Parking will be tight. Please park on Linden and pack cars into our driveway and on our lawn.
• We welcome you to refer friends to this web site. Purchasing tickets does not requre an invitation for this event, so anyone can buy a ticket from this web site.
• You won't get or need a ticket. We'll have the list of who has paid at the door where you'll check in.
Optional pot luck at 5:45 PM -
Bring a dish and come for dinner at 5:45. Everyone is welcome!
Volunteers? -
We could use some help directing cars on Saturday (5:35 - 6:00 and 6:45 to 6:55), and help with dishes & misc. after the pot luck. Please email if you're willing to help & get the first pick at seating.
Video Links to The Contenders Videos -
Back in Time - Live at Southern Ground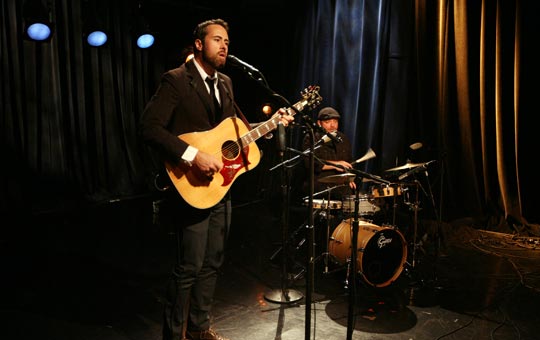 The legend Levon Helm said that if you give it good concentration, good energy, good heart, and good performance, the song will play you. If that's true, then Jay Nash and Josh Day are well and truly played by the set of songs in their debut EP, "Meet The Contenders." The collection breathes with musicality and grit in the tradition of heroes—The Band, Tom Petty, The Dead, Dylan. Thrumming and heady, with a steady heartbeat and a hint of honky-tonk, this EP speaks of wanderers and highways, lovers and losers, good times and missed chances,swimming pools and movie stars, all with a ferocity born of hard work and honed skill. Nash and Day have been players and poets for the better part of two decades; they have been making music, telling tales, drinking whiskey,and having fun touring together as since 2012.
JAY NASH's music is like the river that raised him—strong and deep, with a little bit of lullaby and a big damn current. Nash, East Coast native and rock troubadour, has been blessed with the kind of excruciatingly rustic voice so rarely heard on record.
Nash has shared the stage with everyone from the Counting Crows, Maroon 5, Keb Mo, Dave Mason, Sara Bareilles and Katy Perry. He has logged over a thousand live performances and sold over 60,000 albums without ever having signed a conventional record label deal. He writes songs that are all at once clever and down to earth. Although subdued at times, his voice articulates a quiet power that commands the attention of his listeners. Jay Nash is a 'lifer'. He's a musician dedicated to the craft of songwriting and the life of the rock n roll road show. His loyal fanbase was built brick by brick.
Hailing from the sweet, sticky hill country of North Carolina, JOSH DAY brings a percussive virtuosity that shapes the music and supports the vocals. With shining creativity and fine-boned craftsmanship, Day has that special something that resonates with audiences and always feels like a party. Be it playing bluegrass with the Kruger Brothers, touring with Sara Bareilles, or drumming for Jennifer Nettles, Day keeps it busy and honest, just what one would expect from a man who plays with so much heart.
Lady luck introduced Nash and Day at Room 5 in Los Angeles over a decade ago. They both loved The Band and whiskey, so the eventual collaboration was inevitable. Faithful disciples of Rock 'n' Roll and musician's musicians both, Nash and Day have given a big stage to their talents and drives with this debut EP, so pour a good glass, give a nod to your betters, and meet The Contenders.
Reviews -
"You could say that The Contenders are a band greater than the sum of its parts, but that wouldn't quite be fair to the parts: it's the duo of Jay Nash and Josh Day, both distinguished musicians and songwriters with their own unique voices and perspectives."- Paste Magazine
"The Contenders have a ripe and rugged Americana sound with a honky tonk spirit and a harmony driven soul'. - KDHX Saint Louis
"Their blend of folk, rock and country (is on) proud display with their debut EP, 'Meet the Contenders'" – America Songwriter
"The truth of their folk / Americana-twinged songs comes through stories and honest depictions of the world around them. They write music that they don't struggle for or against, but they just let happen. Their album, "Meet the Contenders" (releasing Nov 18), is just like that. It is unflinching in its commitment to fidelity, written by two artists who bring their whole heart every time they step into the ring." – New York Minute Magazine
"There's a feel-good appeal in their limber harmonies and easy, percussive drive that should appeal to fans of singer-songwriters and jam-band fans alike. Levon would be pleased" - Pasadena Weekly
"for fans of The Band, John Hiatt & Little Feat." "The duo's sound paints a picture of open stretches of road as well as lazy days at home – sonic comfort food constructed on a bed of groove and storytelling." – Country Weekly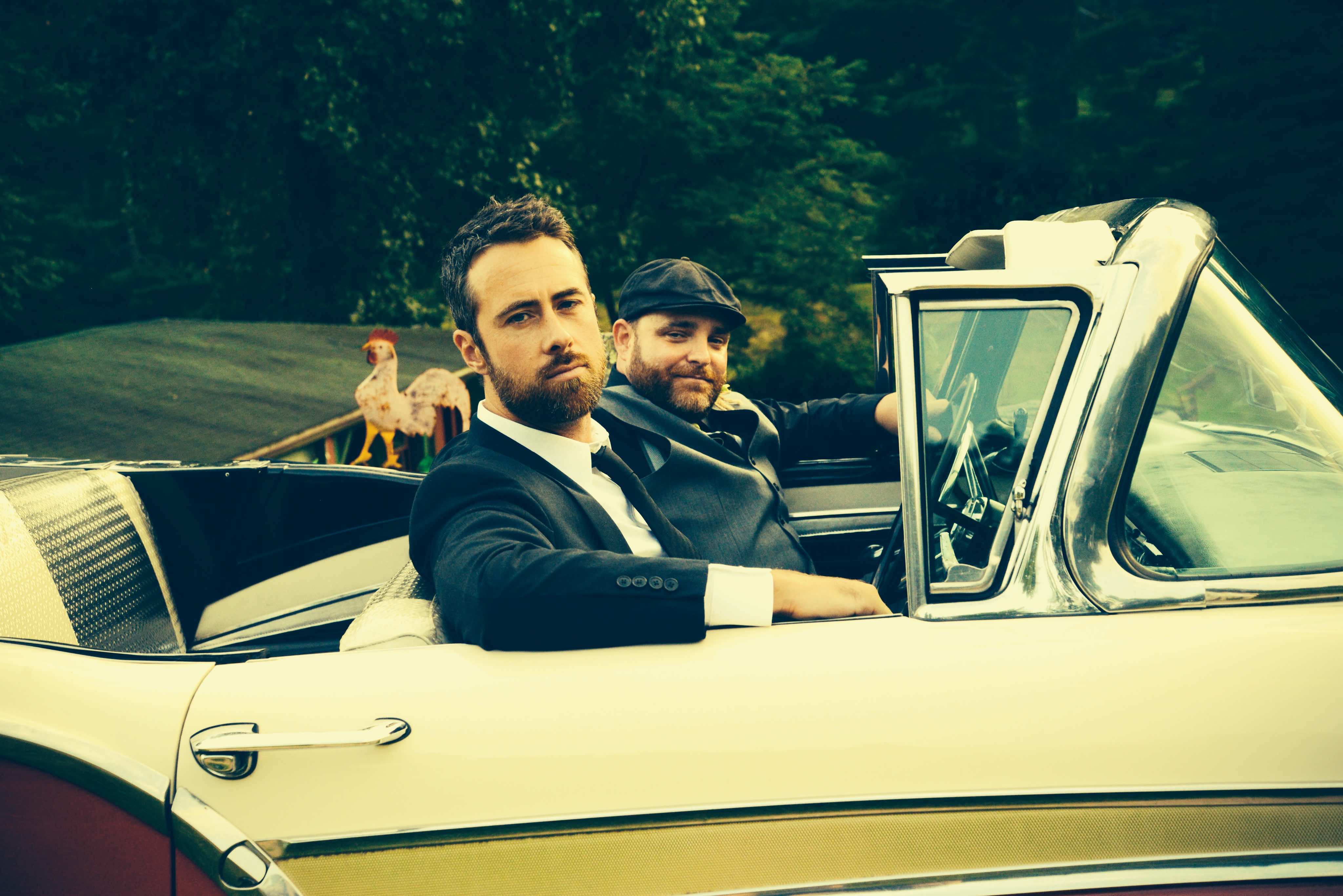 For the fist time at Living Room Live we'll be having an opening act, local artist Andrew Sturtz -
With a mixture of Soul, Folk, and Pop, Andrew Sturtz garners comparisons to Jason Mraz, Amos Lee, Martin Sexton, and others. For over 15 years, Andrew has performed throughout many venues in the Michigan and Chicago area including the Traverse City Microbrew Festival, Martyr's, Uncommon Ground, and others. Though, after taking a break from live performance in 2014, Andrew is picking up where he left off in his new home of Colorado. Reinvigorated by a vibrant community and new inspiration, an album is in the works for Spring of 2017. Soundbites can be found here: www.soundcloud.com//sturtzmusic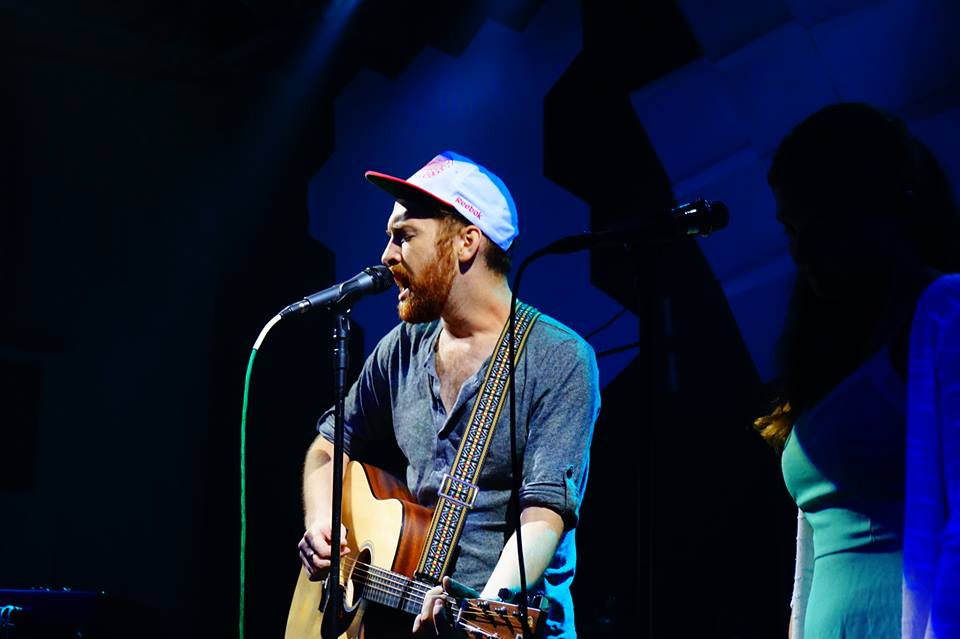 Links to Andrew's Videos -
Keep it Loose, Keep it Tight (Cover)
---------------------
FAQs –
What can/can't I bring to the event?
You may bring beer and wine for the pot luck.
Where can I contact the organizer with any questions?
Contact Russ at jmboulder@mac.com.
Is my registration/ticket transferrable?
Yes, just make sure the person you give your ticket knows the name of who originally purchased it when they arrive.
Can I update my registration information?
Yes, you should be able to return to your registration page to update it.
Do I have to bring my printed ticket to the event?
No, we'll have a list of the names who purchased the tickets at the door. Just give us that name when you arrive.
What is the refund policy?
All sales are final.
The name on the registration/ticket doesn't match the attendee. Is that okay?
Yes, just give us the name of who purchased your ticket.