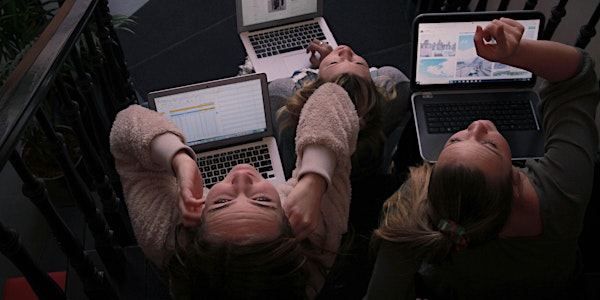 The Contemporary Dating Experience Weekly Coaching Webinar
Description
Join our multi-gender online coaching group with Monet & Regina! We'll lay out a roadmap for dating, flirting and having sex with compassion, boundaries and alignment, and answer the questions you are too shy to ask in person!

Based on our research into relationship patterns, trauma informed care, mindfulness and evolutionary love, we'll offer alternative visions for how to enjoy dating & flirting while being mindful of historical power dynamics around gender.
All Genders, Generations & Genealogies welcome!

Weekly prompts & discussion topics (~4 one hour sessions per month)

Time for Q&A + group coaching
Try a one free webinar, and then your monthly pricing is $175/month.
Enroll before trying a free webinar, and the price is $150/month.
After you register, you will get a payment link to enroll in the group. If you have any questions, please message us at regina@loveleafcoaching.com or monetelenawellness@gmail.com

ABOUT THE FACILITATORS
Monet is trained in trauma informed care, transformational and desire based coaching. She has been coaching for the last 7 yrs and facilitating for 3. She holds a BA in Sociology from UC Berkeley.
https://www.facebook.com/monetelenawellness/

Regina is a public school teacher turned relationship coach & standup comic who started private coaching in 2014. She has studied Neurolinguistic Programming, Non-Violent Communication, Evolutionary Love and Conflict Mediation. She has two teaching credentials from San Francisco State University and a BA in Sociology from UC Santa Cruz.
www.loveleafcoaching.com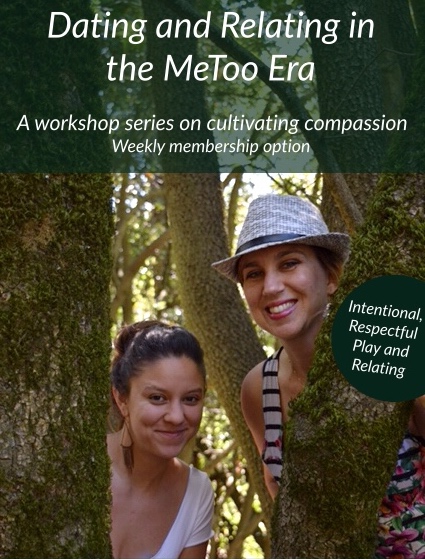 *Formerly entitled Dating & Relating in the MeToo Era Webinar. See other events by Love Leaf Coaching to learn more about that in person workshop series.

WHO THIS IS FOR
This workshop series and phone call is for adults of all genders who have been paying attention to the MeToo movement both from personal accounts of experiences of sexual harassment/assault as well as news stories about the MeToo movement. Whether you are ready to reclaim your voice and your sensuality, or you are ready to reframe your attitude around sexuality to include more consent, compassion, and connection, this workshop is for you.

WHO THIS IS NOT FOR
This workshop is NOT for people who seriously doubt the validity of the MeToo movement, although critiques of the the movement and diverse perspectives are welcome. In order to contribute to our safe, growth-oriented space it is essential that you already recognize the harmful legacy the patriarchy has on the minds and bodies of female, male and gender non-binary folks.

This workshop is NOT for people whose PTSD is so severe that provocative discussion with diverse viewpoints will trigger them to a point of harming themselves or others. We welcome survivors of sexual assault, allies, and folks who are compassionate and curious about creating the more beautiful world our hearts know is possible in terms of having higher quality relationships with others.

Our facilitators are skilled coaches and workshop leaders, and they are not psychotherapists.