Description
Note: Your ticket includes - and is the exact price of - the book!

New York Times bestselling author John Scalzi returns to The Last Bookstore with the latest installment in his acclaimed epic space-opera Interdependency series: The Consuming Fire. It's another great read, filled to the brim with Scalzi's trademark wit, humor, and creativity that makes him a favorite of science fiction readers.
The Interdependency, humanity's interstellar empire, is on the verge of collapse. The Flow, the extra-dimensional conduit that makes travel between the stars possible, is disappearing, leaving entire star systems stranded. When it goes, human civilization may go with it—unless desperate measures can be taken.
Emperox Grayland II, the leader of the Interdependency, is ready to take those measures to help ensure the survival of billions. But nothing is ever that easy. Arrayed before her are those who believe the collapse of the Flow is a myth—or at the very least, an opportunity that can allow them to ascend to power.
While Grayland prepares for disaster, others are preparing for a civil war, a war that will take place in the halls of power, the markets of business, and the altars of worship as much as it will take place between spaceships and on battlefields. The Emperox and her allies are smart and resourceful, but then so are her enemies. Nothing about this power struggle will be simple or easy… and all of humanity will be caught in its widening gyre.
John Scalzi is the author of several SF novels including his massively successful bestselling Old Man's War sequence, comprising Old Man's War, The Ghost Brigades, The Last Colony (a New York Times bestseller), Zoe's Tale, The Human Division, and The End of All Things. His other novels include the New York Times bestsellers Lock In, Fuzzy Nation and Redshirts; the latter novel won science fiction's Hugo Award in 2013. He also won a Hugo Award for Your Hate Mail Will Be Graded, a collection of essays from his popular blog Whatever (whatever.scalzi.com). He lives in Ohio with his wife and daughter.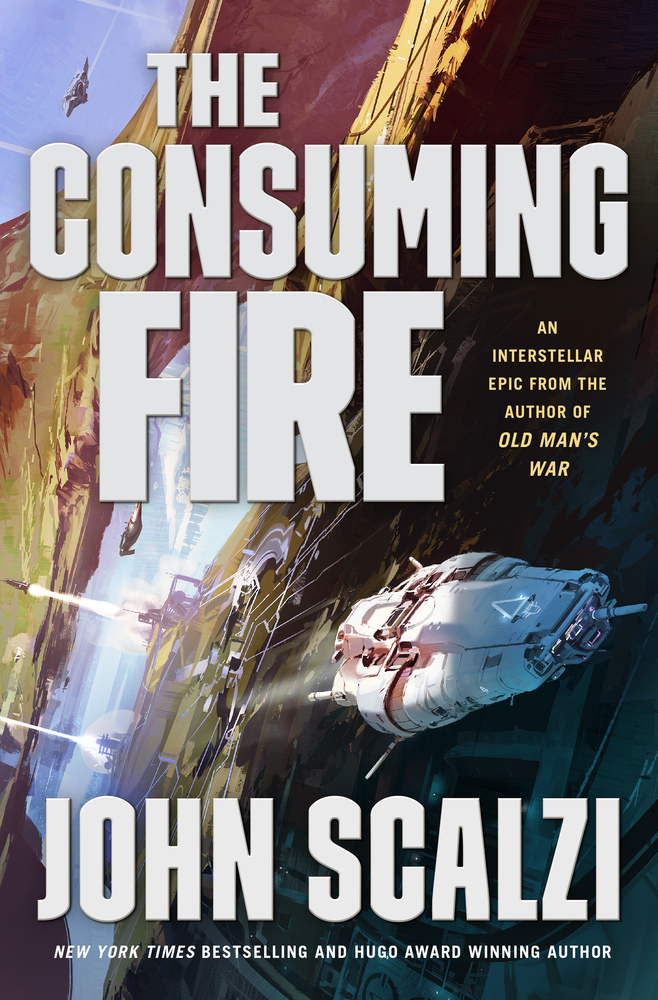 All events are subject to cancellation, so please check back.