The Consciousness of Healing with Michael Hayes - 2/26/12

Sunday, February 26, 2012 from 1:00 PM to 5:30 PM (PST)
Event Details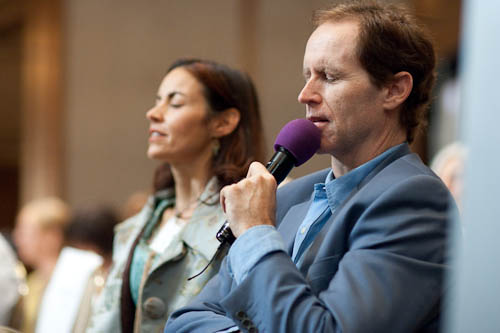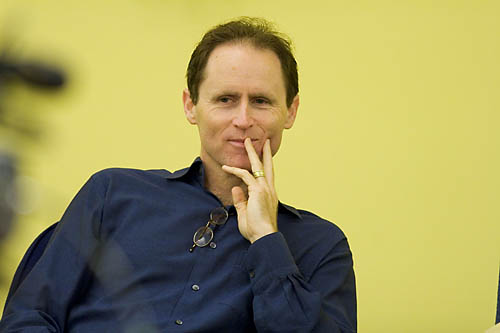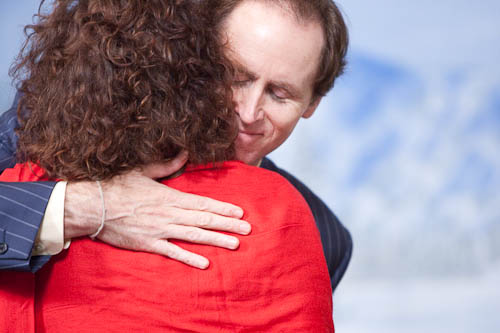 ***This event is SOLD OUT. Please visit http://michaelhayesmarch2012.eventbrite.com to register for his next event on March 25th at USM, from 1-5:30pm***
Join Michael Hayes
for The Consciousness of Healing 
Presentation and Group Sharing*
We Invite you to Michael's first, long-awaited event
on accessing your Divinity and Healing Consciousness
Discussion may assist you to (but is never limited to):
Reach Higher, Clearer Awareness of Spirit 
Attune to your Intuition and Inner Knowing
Access Spirit's Healing on All Levels 
Clear your Consciousness from Interpersonal, Intrapersonal and Metaphysical Influences
Release Prior Conditioning and Past Life Influence so that You May Come Present
Open Yourself in a Greater Way to Spiritual Assistance
Love and Reintegrate Disowned Aspects of Yourself
Align with your Authentic Self

Michael Hayes, an ordained Minister, has been an internationally known Spiritual counselor for over 30 years. His consistent demonstration of mastery has resulted in him being known as the "Counselor's Counselor," and he works with people from all walks of life on just about every conceivable topic. He empowers recipients to access and trust their higher guidance and work in partnership with Spirit as they become increasingly awake in the physical and metaphysical levels. His modalities include different forms of counseling, coaching, and energetic work. His work serves to catalyze significant karmic shifts, and many of his clients report dramatic positive changes in their lives after only a short time with him.
Here is what others are saying about Michael:
"Michael is blessed with an extraordinary gift of spiritual awareness that allows him to see deeply into the heart of the situation. His clarity and compassion offer gateways to accelerated transformation. We've known him for 25 years and when we have need, he's the person we call."
- Drs. Ron and Mary Hulnick
 President and Chief Academic Officer of University of Santa Monica
Co-Authors of "Loyalty to your Soul"
"Michael's highly perceptive coaching has proven invaluable in helping us clarify and refine our businesses' direction and focus. His counsel has not only given us the right input at the right time - it has also helped to train us in recognizing our own intuitive truths. We consider Michael a critical member of our team - personally and professionally."
 - David and Kathryn Allen
The David Allen Company
 Best Selling Author of "Getting Things Done," "Making Life Work," and "Ready for Anything"
"Michael's incredible loving, clarity, and fun nature not only make every session a blast, but each time I come out feeling new, knowing who I am in my divinity, and really just plain happy. I cannot express enough how deeply and beautifully my sessions with him have changed my life, in a way more pronounced than I could ever possibly imagine.
- Jaime King
Internationally Renowned Actress and Star of "Hart of Dixie"
For More Information about Michael Hayes and Hayes Counseling, please visit www.awake2love.com
Get Social and Join the Conversation on Facebook and Twitter!
*Please note that attendance does not guarantee opportunity to share
When & Where

University of Santa Monica
2101 Wilshire Blvd.
Santa Monica, CA 90403


Sunday, February 26, 2012 from 1:00 PM to 5:30 PM (PST)
Add to my calendar
Organizer
Awake To Love
Awake To Love is the home of world-renowned spiritual counselors and ordained ministers Michael Hayes and Alisha Hayes. With over 50 combined years of professional counseling experience, Michael Hayes and Alisha Das Hayes have established themselves as leaders and pioneers in the field of Spiritual awakening and personal transformation.
We believe that when people are connected to their Spiritual nature and working in partnership with a Higher Power, then incredible and often miraculous transformation is possible. Awake to Love works with individuals from all faiths and walks of life, as well as couples, groups, and businesses, on just about every conceivable topic. We offer phone and in-person counseling, workshops, webinars, video and audio downloads, ebooks, and more!
Our purpose is to help people awaken to their Divine Nature and intuition. Regardless of your faith or walk of life, you are an expression of God or Divine Spirit. We believe that by awakening to that Love within you, you can access powerful healing and manifest greater joy and abundance in your life.
The Consciousness of Healing with Michael Hayes - 2/26/12