The Conscious Leadership Dinner: PR and Visibility for your Conscious Busin...
Description
Join us for an evening of fine vegan dining with New York City's Conscious Leadership Community.
This dinner is designed to gather community leaders, small business owners and entrepreneurs who are being called to lead in a bigger way.
If you understand the importance of bringing people together with intent and purpose and you feel the world's hunger for change then you are the leader the world needs.

Conscious Leadership Dinners will support you to:
Explore the emergence of conscious leadership and it's impact on society today

Connect in an intimate way to others doing important and meaningful work in their communities

Learn how to foster a deeper connection in your community by hosting your own live events

Be inspired and motivated by expert guest speakers
This intimate dinner is perfect for you to attend if:

You are here to transform the world

You desire growing your community

You love bringing people together

You are ready to step into expanded leadership in your business and/or community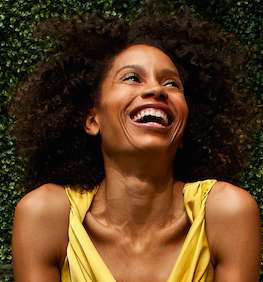 Guest teacher, Kahshanna Evans, founder, and owner of Kissing Lions Public Relations has an affinity for wellness, brand telling, and public relations.
Fueled by 20 years in fashion, film+television, and the entertainment industry followed by a decade of studying varied modalities of wellness, Kahshanna Evans launched PR for the Happiness Economy bootcamp to support and inspire niche influencers, nascent lifestyles products and services, and emerging brands with a newsworthy story to tell.
When she's not gulping raw smoothies, she contributes to Industry Rules Magazine and blogs for Huffington Post.
Tentative schedule for the evening:

630 Welcome
645 Guest Teacher
715 Dinner is served
730 Q and A
800 Discussion on Community building and events
820 Final shares and questions
Tickets are non refundable.

Save
Save