Description
COME FOR THE CONVERSATION. STAY FOR THE GAMES.
AN UNTRADITIONAL AFTER-WORK EVENT
This month we're celebrating women at the forefront of social impact. These changemakers are empowering communities and sparking movements with their art, their creativity, and their voices. Hear their bold stories, and share your own over a game (or two).
We're replacing networking with a mini-game night session to allow for true connection with the panelists and guests. No need to bring anything...we have you covered (games, food, etc.).
Presented By: DATE WHILE YOU WAIT | Food By: SWEETGREEN | Sponsored By: ENJOY

---
Featured Panelists:
Hosted By: Thomas Knox | Date While You Wait
---
ABOUT THE PANELISTS: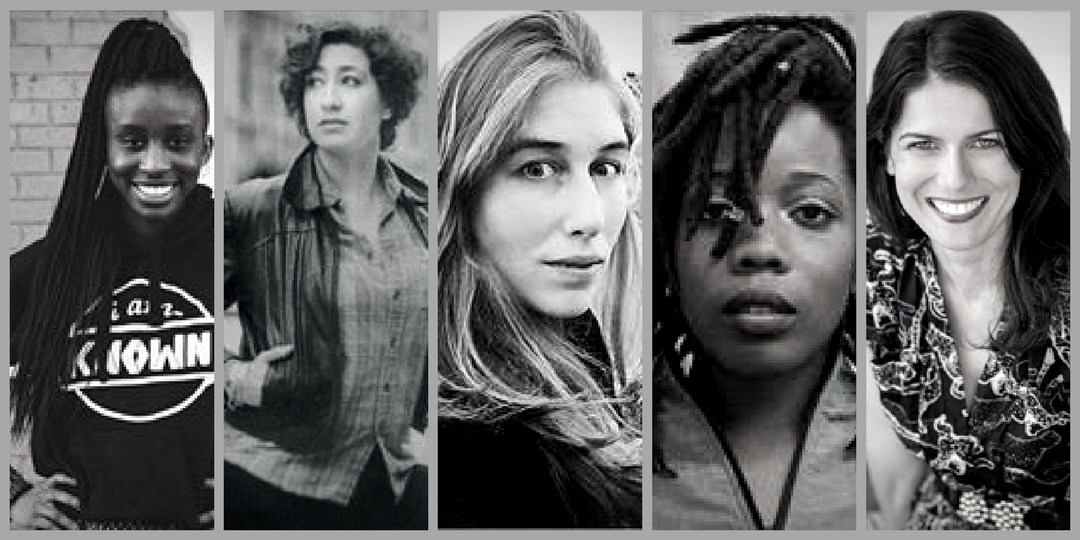 Yvonne Eseonu
Yvonne Eseonu is the founder and director of the Known Campaign. The Known campaign seeks to engage the forgotten with the truth that they are known, through the distribution of "I AM KNOWN" hoodies.
Kisha Bari
Kisha Bari is a New York-based photographer from Australia who is passionate about capturing people through portraiture and visual storytelling. Her diverse skill set and personal approach has allowed her to photograph a range of subjects from America's Union workers to high profile musicians, dancers and the organizers of 'The Women's March on Washington'.
Sarah Nisbett
Sarah Nisbett has spent the last four years sketching New Yorkers on the subway. Capturing the details, fashions, emotions and faces of the nearly 6 million people who ride the train together each day, she shares their stories -- in the form of sketches -- on her Instagram, @drawnontheway.
Theresa Sophia
Theresa Sophia Alphonse is a rapper/poet and public health professional from Boston Massachusetts. She is a vivacious, young Haitian American who is extremely passionate about ameliorating health inequities and uses her creativity as a form of activism in efforts to do this.
Sally Rumble
Chief Happiness Officer at CreativeMornings and former industrial designer, Sally shares three titles, community builder, designer, and activist. Since 2013, Sally has applied her design background and methodology to the process of building a global creative community of over 150 chapters at CreativeMornings, founded by Tina Roth Eisenberg. More recently she joined a national criminal justice reform community at Justice League NYC, under the mentorship of Harry Belafonte.