Description
The Connecting Connectors Conference
Hosted by Small Pond Enterprises
What makes someone a Connector? The first--and most obvious--criterion is that Connectors know lots of people. They are the kinds of people who know everyone. All of us know someone like this. But I don't think that we spend a lot of time thinking about the importance of these kinds of people. I'm not even sure that most of us really believe that the kind of person who knows everyone really knows everyone. But they do.
-- Malcom Gladwell's The Tipping Point
This event may be for you if:
You love making introductions and connecting other people to one another
You have a very big address book
You often figure out ways to solve problems by bringing new people into the mix
You often take the time to introduce yourself on a train or when waiting in other communal areas
You're curious how to make the most effective use of this gift
Schedule of panels and workshops.
Panel 1: Using Tech to Connect- Owners and founders of new technology companies speak about how they have have used technology to cultivate relationships and develop connections. Featuring Adrian Avendano co-founder of PeopleHunt., Christian Pina of United Classrooms, Sam Lundin of Vimbly, and Jose De Cabo of Olapic. Moderated by Doug Shapiro of The Savvy Actor
Panel 2: Events for Connecting: Event planners discuss their process for structuring events that maximize the results of connections. They will be discussing best practices and how they got started. Panelists include: Pavan Bahl founder of OS Fashion, Erin Cronican founder of The Actors' Enterprise, Kristal Malookis CEO of Mustard Lane, Jenn Mello of Film Forward, Rachel F. Hirsch of Actors' Embassy and moderated by Julian Boxenbaum of LucidNYC
Panel 3: Finding and Funding dreams- Founders and Funders of projects will discuss what helped them connect and the best methods to find financial support for your connecting endeavors. Panelists include: Daniel Frost Hernandez of Opera Hispanica, Manny Sevillano of Music for Tomorrow, Broadway Producer Jennifer Isaacson, and Lucas Nelson of DFJ Gotham. Moderated by Jessica Porter of Porter Contemporary.
Panel 4; Connecting through story- A discussion about the importance of story and how it connects us all featuring story event planners, companies that focus on story, and businesses that live on story. Featuring film producer Allegra Cohen, Joshua Rivedal writer and producer The Gospel according to Josh. David Simnick founder of TalkChalk and Soapbox Soaps and Ben Lillie of Story Collider. Moderated by playwright and connector Drew Larimore
Workshops will include:
Using Linkedin to get the results you want- Joshua Rivedal of The Arts Entrepreneur will review how you can use LinkedIn to grow your network as well as social media.
Connecting and PR- Ciara Pressler of Pressler Collaborative hosts this workshop around marketing and PR and how understanding the tools can make for better and more fruitful connections
Strategies to Realize Your Potential- David Homan of The AICF teaches this hands-on workshop from a non-profit Executive on Strategy, Fundraising, and Achieving your maximum impact from small steps to big goals.
Authenticity in Networking- You have something to say. You have skills and enthusiasm to offer. So, what's stopping you from letting that be known to the room? When you doubt yourself we doubt you, and we can sense your indecision as soon as you walk into the room. It makes us not trust you: What is this person about? Lauren Logiudice will help guide you in making the decision to enter the room with your fullest intentions. This workshop will be interactive, personal, and invasive -- come ready to be real.
Connecting to Jobs- A workshop for job seekers on developing a system for your job search that keeps you from feeling frustrated and at the same time builds your network with host Michael Roderick
Closing Keynote by Futurist Gray Scott
Future Connections: The Evolving Digital and Biological Hive Consciousness.
What is "Hive Consciousness?"
How will we connect in the future and how will the digital universe change the way we live?
How connectors are influencing and changing the future.
Future digital dream recording and digital dream exchange: Connecting our unconscious minds in order to heal.
Twitter info for questions : @grayscott
Bios: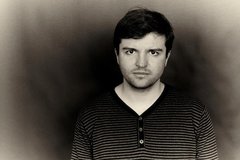 Adrian Avendano (Using Tech to Connect panelist) is the co-founder of PeopleHunt. He has a masters in Computer Science ITESM Mexico, Brunel Uni London and IHK College Copenhagen. He worked for software companies in Mexico, Holland and Ireland before leaving to start his own startup. He also co-founded 091labs Hackerspace in Ireland.
Since he was 19, he has been on a mission to change the world. He is incredibly passionate about psychology, anthropology and building technology that brings them all together in action. Currently based in NYC, his startup is building what they believe to be the future of how people will interact in real life using technology.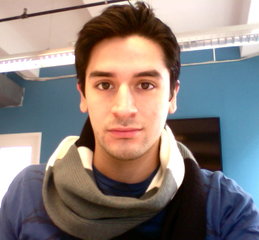 Christian Pina (Using Tech to Connect panelist) graduated from Columbia University and holds Master's degrees from Fordham and Georgetown Universities in education and biomedical sciences. He began his teaching career with Teach For America, teaching middle school science in East Harlem, New York. He decided to extend his love of science to older students when he moved to teaching high school biology in Brooklyn, NY. He eventually decided to dedicate his work to establishing and building UClass.org with an old college friend to help build our students into global citizens and world-minded leaders. Christian hails from New York City where he developed a love of learning about other cultures. He is an artist and an optimist who believes in the power of collaboration and creativity.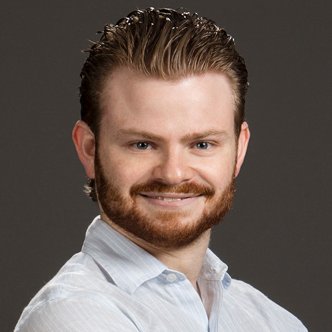 Sam Lundin (using Tech to Connect Panelist) is the CEO of Vimbly, a web platform to find & book recreational activities. Prior to Vimbly, Sam was an investment analyst at Perry Capital, an $8 billion global hedge fund, where he focused on technology investments in the public markets. Prior to Perry Capital, Sam was an investment banker at Lazard, focusing on mergers & acquisitions within technology, media & telecom. Sam holds a BS degree in Appled Economics & Management and graduated summa cum laude from Cornell University.
Vimbly, as featured by TechCrunch and AllThingsD, is the fastest way to find and book after-work hobbies and date ideas like tango lessons, glassblowing, photography, and 150+ more. Instead of requiring hours to research and reserve, Vimbly presents the availability for numerous activities on the same screen and you can book instantly.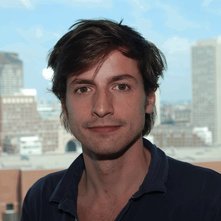 José de Cabo (Using Tech to Connect panelist) is one of the three founders of Olapic the NYC startup created to put user generated photos where they really belong. Cabo is a former management consultant that came to study at Columbia Business School where together with his co-founders started building the technology that helps eCommerce, Brands and media Companies embrace a more visual communication with their users based on Intagram, Twitter and Facebook photos.
Current customers include: Mashable, Lululemon, Guess, Nasty Gal, Free People, Time Inc, Conde Nast, Nikon, Pepsi, FC Barcelona among other.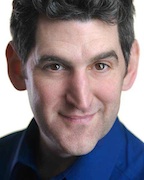 DOUG SHAPIRO, a career consultant with The Savvy Actor, takes great pride in helping clients master their careers. He is renowned for his 'FODapalooza' networking events and monthly e-newsletters. Doug's eight years with Right Management, a company that provides career management services, provided the foundation for his expertise in self-marketing, interviewing and networking techniques. Doug is a guest lecturer on the business of acting at colleges extending from the University of Southern Maine, to Villanova University to Virginia's Shenandoah Conservatory. As a performer, Doug is an expert at creating multiple characters for musical and voiceover projects and his other work ranges from performing with a fifteen piece 1940's big band to voicing several characters for Disney's Finding Nemo: The Musical. Doug graduated from Syracuse University with a BFA in Musical Theater, Vocal Jazz, and Stage Management and has been working steadily in the Boston and New York City markets ever since.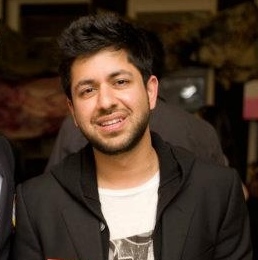 Pavan Bahl (Events for Connecting panelist) is a connector within the fashion, retail, & technology industries. He is the founder of Open Source Fashion, a networking group for working professionals and business owners within fashion, retail, and tech. OSF focuses on educating their members, and finding collaborative opportunities amongst the group. OSF also acts as a referral engine within this space, regularly creating opportunities for businesses that service retail and fashion brands.
Pavan is also the editor of the OSF Online Magazine (www.os-fashion.com/mag), which publishes content that focuses on educating their readership on all aspects of business development.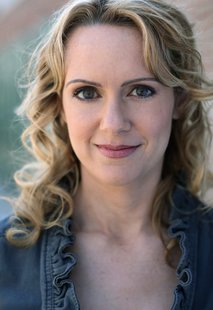 Erin Cronican (Events for connecting panelist) is a professional actor (SAG-AFTRA/AEA) with over 20 years of experience performing in film, TV, plays and musical. (NYC, LA, regionally.) She is the founder & coach with The Actors' Enterprise, one-on-one coaching service that provides affordable career coaching to actors who want to feel more fulfilled and in control of their careers. She helps actors set goals, design their materials, organize their business, and create a plan of action with easy tools that can take them to the next level -- with an emphasis on feeling empowered and working smarter, not harder. First consultation is free. Find her online at www.theactorsenterprise.org. Follow her on Twitter (@ErinCronican) and like her on Facebook (facebook.com/TheActorsEnterprise)

Kristal Mallookis (Events for Connecting panelist) graduated from the University of Northern Colorado with a degree in dance. Upon moving to New York, she found herself out of a job—along with many of her gorgeous, talented friends. So Mallookis decided to create work for them, and in doing so uncovered an uncanny talent for marketing and promotion. Ten years later, the tiny mustard seed of a company she built has grown into a full-fledged tree, with national clients and branches on the East and West coasts. Mustard Lane has gained a reputation for its smart, sexy staffing solutions and for Mallookis' relentlessly upbeat attitude.
MUSTARD LANE
At Mustard Lane, we do it all so you can have it all. We are the leading one-stop-shop for promotional models, event staff and much more. We pride ourselves on guiding you through every step of the process, from targeting your audience and organizing your campaign to creating unconventional promotions and giveaways. Our charming models and brand ambassadors are drawn from NYC's diverse pool of talented professionals, and they can make any event come to life. From corporate functions to private parties, from fashion soirees to street team marketing, Mustard Lane offers solutions to all your staffing needs.
TOASTED ALMONDS
Connect. Collaborate. Be social. Toasted Almonds.
Toasted Almonds is a networking community where creative people socialize in a relaxed environment, exchange ideas, and meet others to collaborate with in the future. We are looking to build a community through regular face-to-face events.
Our guests include Musicians, Filmmakers, Artists, Designers, Digital Creatives, Illustrators, Talent Agents, Performers, Animators, Producers, Copywriters, Technologists, Social Media Consultants, Publicists, Strategists, Event Planners, Marketing Professionals, and the list goes on…
Come network with us! You'll be sure to get a few facilitated introductions. If you find one of the organizers, just tell us who you're looking to meet!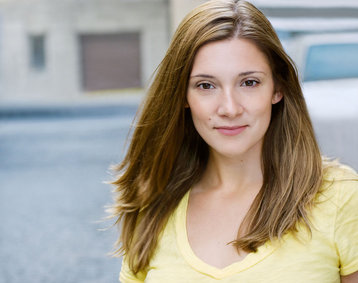 Jenn Mello (Events for Connecting Panelist) is an actress, singer, college professor and the founder of Film Forward NYC. As an actress, she has jumped from one film set to another. Each set was a new experience, with it's own unique flavor. She noticed that filmmakers didn't have the same opportunity to meet professionals outside of their own circles. This sparked her interest to become a connector who brings these different approaches together. Her company hosts monthly events, where she elicits the guidance of well-established filmmakers to speak on her panels. Film Forward NYC sets itself apart by taking the personal touch. She encourages her members to collaborate and create new projects with one another. She will personally reach out to connect professionals whom she feels will work will with each other. Film Forward NYC's inaugural event was in the spring of 2012. It will be an official not for profit company in early 2013.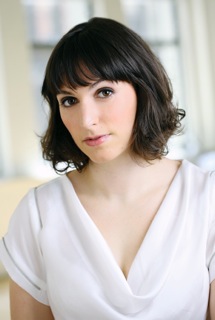 Rachel F. Hirsch (Events for connecting panelist) Rachel's biggest dream is to originate roles from the developmental stages all the way through a Broadway run. In this pursuit she has worked with BMI Workshop, NYU Graduate Musical Theatre Writing Program, and New York Theatre Barn, and has performed in original works with the National Yiddish Theatre, Arts Power National Touring Company, the Washington National Opera among others. Currently Rachel serves as librettist for a new musical theater project with composer/lyricist Natalie Lovejoy and is very excited to see where this new endeavor takes her! As a voice over performer Rachel specializes in dialects, accents, and character voices, recording for companies like AT&T and The National Museum of American Jewish History. Beyond performing, Rachel has a passion for community building and serving as a resource for her fellow actors. She moved to NY alone and had to navigate the business all on her own. She didn't want other actors to have to go through that lonely experience, so she started blogging about all she had learned. Then, a community was born- Actors' Embassy. You can learn more about Rachel by visiting her website RachelFHirsch.com. Rachel is a proud member of Actors' Equity!
Actors' Embassy was founded in February 2012 and is a network of actors who choose to grow their careers through the help of their acting community. Actors' Embassy provides a platform for supporting one another and working together to find resources and fill career gaps. Through a comprehensive website and blog, weekly accountability group meetings, free events with industry speakers, and so much more, Actors' Embassy provides in-person and online formats for actors to connect and work together. And one day soon the organization will take the in-person component a step further with the opening of a shared actor workspace! To check out the blog and other online resources, find out about upcoming events, and more visit the Actors' Embassy website at ActorsEmbassyNY.com.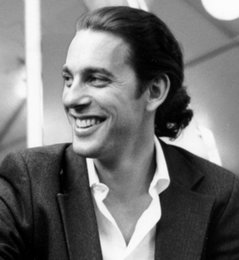 Julian Lion Boxenbaum (Moderator Connecting through Events panel) is an award winning industrial designer and creative strategist. He holds a B.A. in Anthropology from Kenyon College and a Master of Industrial Design Pratt Institute, receiving honors from both institutions and was named one of the 'Top 40 Designers Under 30', by ID magazine in, 2000 . He lived in Milano for six years working for various Italian design masters before returning to his native New York and launching his design firm, BUZstudios. His work has been published globally and exhibited in notable museums and shows all over the world. His clients have ranged from international brands and large corporations to startups and individuals.
Since 2009, Julian has formed and produced LucidNYC, an inspiring live salons series which exposes NY audiences to emerging and visionary ideas in action. Lucid invites the crowd to traverse social an professional silos with the hope that such 'cross-pollination' will yield dynamic ways of thinking and create new relationships which are better suited to identify and solve important problems.
He has taught and lectured at various schools and organizations such as: The M.I.T. Media Lab, The Young Presidents Organization, Domus Academy in Milan, Pratt Institute, Parsons School of Design, and Rensseleaer Polytechnic Institute.
Julian is an avid outdoorsman, with a particular interest in extended wilderness canoe tripping and fly-fishing. He has lived in Scotland, Israel, Australia, and Italy, and now lives in New York.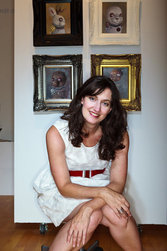 Jessica L. Porter's (Moderator Finding and Funding Dreams panel) career came full circle six years ago when she launched Porter Contemporary, a gallery dedicated to showcasing emerging and established artists from around the world whose work embodies both skill and risk taking. The mission of Porter Contemporary continues to be based on founder Jessica L. Porter's vision of opening contemporary art collecting to a broader audience.
Porter began her career with a dual degree in Art History and Foreign Languages (French and Japanese), quickly finding herself in the curatorial department of the Smithsonian's American Art Museum. From there, Porter broadened her career by taking an opportunity to use her language background through sales and marketing in the art shipping industry. Porter's interests only continued to broaden and soon became consumed with the research and investigation of issues surrounding stolen art, primarily during World War II. She then entered law school focusing on art law and intellectual property issues while founding the Entertainment Art and Sports Law organization at the University of Maryland School of Law. After obtaining her Juris Doctor, she moved to New York and began practicing law. During the years of practicing law, Porter realized that her passion still remained in the art industry and continued to be involved in the art market by working in galleries on weekends, assisting friends and colleagues purchase art and volunteering in museums. The seeds for opening an art gallery were soon planted and officially launched in 2006. Currently, in addition to running Porter Contemporary, she runs a consulting business utilizing her art and law background that focuses on assisting foreign galleries navigate the U.S. art market, she teaches courses on the basics of art collecting and is the founder of ArtToGift, an online affordable art venue.
Porter has a resounding commitment to being a leader and resource to other women and is the founder and president of Raandesk Women, a collaborative women's networking group, a member of the Leadership Advisory Board for the Girls Scouts of Greater New York and is an active member and committee leader of ArtTable.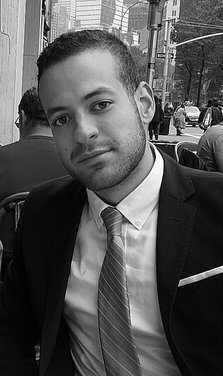 Manny Sevillano (Finding an Funding Dreams Panelist) Engineer, entrepreneur, investment aide and volunteer, Manny Sevillano shares the significance of relationship building and connecting the dots.
A graduate of Syracuse University with a background in Civil Engineering and Architecture, Manny volunteers as an originator, strategist, and marketing associate for the nonprofit organization, Music For Tomorrow. The organization seeks to stimulate the creative economy by creating opportunities that employ jazz musicians. Manny has worked alongside the organization to connect musicians with entities that desire live jazz music. He has helped originate showcases for musicians and fund raisers for the organization and New Orleans charities. He works to help individuals reach their dreams while providing the necessary support throughout the journey.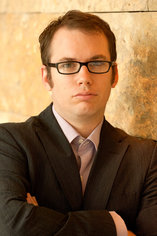 Lucas Nelson (Finding and Funding dreams panelist) is an associate at DFJ Gotham in New York where he focuses on seed and A round investing. His current areas of interest are cloud computing, online security, and the SMB market.
Before moving back to New York from the Bay Area, Lucas was a senior manager for product security at Adobe, where he was in charge of the strategy and execution of Adobe's proactive product security program and its secure development lifecycle.
Previously, Lucas worked for US Venture Partners specializing in computer security and cloud computing services. His activities included due diligence, deal sourcing, and working with EIRs on selected projects. Lucas began his association with USVP as a summer associate where he was part of several deal teams and wrote multiple investment memos, including taking a personally-sourced deal through the entire investment lifecycle.
Prior to Tuck, Lucas worked as a Technical Manager at Symantec, where he and his team broke into computers for a living. While there he wrote a book on application security and was in charge of a global center of excellence. He also received Symantec's Mindshare Leadership award.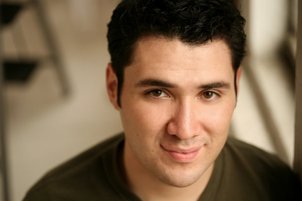 Daniel Frost Hernández (Panelist Finding and Funding dreams) is a producer and entertainment entrepreneur who is quickly establishing himself as a young and fresh arts innovator in New York City.
With a track record of success, Daniel has been the driving force behind the conceptualization of Opera Hispánica (OH), the nation's only Hispanic opera company and its three properties: OH Festival, OH on Tour, and OHLA (Opera Hispánica Leadership Academy). Under his leadership as Executive Director of OH, Daniel has doubled its Board of Directors, forged relationships with major institutions, and presented sold-out concerts throughout the city.
Mr. Hernández served as Marketing & Communications Manager for the sports entertainment company, Lucha Libre USA: Masked Warriors which includes a t.v. series (MTV2 & Tr3s), toy-line, and live-events touring division. Additionally, he quarterbacked the marketing efforts for its national tour, Masked Warriors Live Presented by Dr Pepper TEN. These events were targeted towards the ever-growing Hispanic market in 3,000+ venues across the country. Most recently, Mr. Hernández has worked in talent relations for the XIII Latin Grammy Awards in Las Vegas.
A native of San Antonio, Mr. Hernández has held positions at Primary Services, a Houston-based recruiting firm for Fortune 500 companies within the oil and gas industry. He has also served as an administrator for Manhattan's EMM Group, a hospitality/marketing firm. A trained tenor, Hernández studied opera at the Boston Conservatory and Moores Opera Center and has performed with regional opera companies throughout the United States.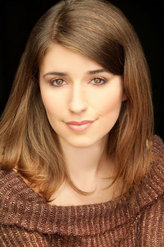 Jennifer Isaacson (Finding and Funding dreams panelist) is a Tony Award winning producer of theater and live entertainment. Her projects and collaborations include Alan Ayckbourn's THE NORMAN CONQUESTS (Broadway), Alfred Hitchcock's THE 39 STEPS (Off Broadway and National Tour), BEEBO BRINKER CHRONICLES (37 Arts), IN THERAPY WITH CELINE and THE ROAD TO RUIN (NYMF).
Since 2007 she has served as an associate with Leve Productions and has worked on such critically acclaimed shows as: THE MOUNTAINTOP starring Samuel L. Jackson and Angela Bassett, LA CAGE AUX FOLLES starring Kelsey Grammer, A LITTLE NIGHT MUSIC starring Catherine Zeta Jones and Angela Lansbury, SUPERIOR DONUTS starring Michael McKean, BURN THE FLOOR, THE 39 STEPS (Broadway), and THE UMBRELLAS OF CHERBOURG (West End).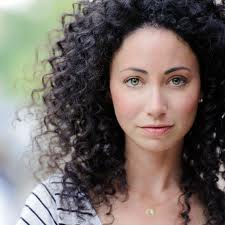 Allegra's biggest accomplishment to date as a producer recently had its world premiere at the 2012 Woodstock Film Festival: PUTZEL, the independent feature film, starring Melanie Lynskey, Jack Carpenter, Susie Essman, and John Pankow. Executive Produced by the award-winning, Mary Jane Skalski (Win Win, The Station Agent, The Visitor) and Jonathan Gray (Prod. Counsel on Precious).
Allegra also volunteers with several not-for-profits including Glamour Gals, as an Advisory Board member, The Crohn's and Colitis Foundation, the LiveWright Society and the Hamilton Madison House.
For more info, check out www.allegracohen.com and follow her on twitter @allegracohen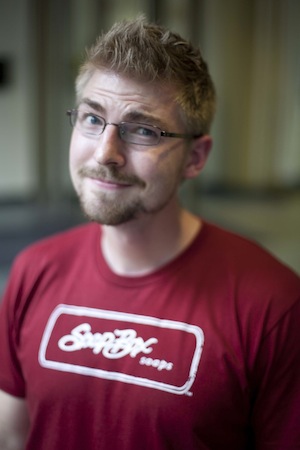 Dave Simnick (Connecting through Story panelist) is the co-founder and CEO of SoapBox Soaps. A company where every time they sell one of their health and beauty products, they donate a bar of soap to a child in need, anywhere in the world. SoapBox currently works on 4 of the world's continents, including domestic operations here in the United States in homeless shelters, abuse centers, and food pantries. Their products are all-natural, handmade here in the US, and sold coast to coast as well as Whole Foods stores.
As an Eagle Scout, Dave's dream was to found for-profit companies with a social mission at their core. He has worked as a consultant to USAID, the U.S. Army, Michelle Rhee, the U.S. Senate, and was a Teach for America educator in Northern Philadelphia. He founded SoapBox Soaps, a company whose mission is to donate bars of aid soap for every bar sold, in an effort to stop global epidemics in their tracks.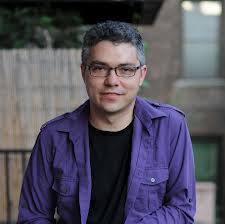 Ben Lillie (Panelist Connecting through Story) is a high-energy particle physicist who left the ivory tower for the wilds of New York's theater district. He has a B.A. in physics from Reed College, a PhD in theoretical physics from Stanford and a certificate in Improv Comedy from the Upright Citizens Brigade Theater. He now writes and performs stories about science and being a scientist, and is a Moth StorySLAM champion. He is the co-founder and director of The Story Collider, where people are invited to tell stories of their personal experience of science. He is also a Contributing Editor for TED.com, and likes to say that life is different now, largely because it is.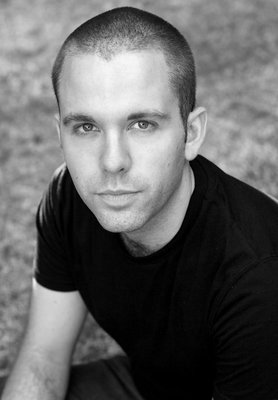 Drew Larimore (moderator connecting through story panel) is a playwright who currently lives in New York. He is thrilled to have OUT OF ASKJA, which has been developed all over the country, to make its world premiere with the Culture Project. His ten-minute play THE QUINTESSENTIAL RAPPORT was a finalist in the 2002 National Ten-Minute Play Competition and in 2006 his full-length TOUCH was awarded an EVVY Award for "Best Dramatic Script." He has received staged readings through The Blank Theatre Company, Ensemble Studio Theatre-LA, The Bridge Theatre Company, City Attic Theatre, Studio 42, The Acting Company & Artistic New Directions. Drew's short plays have been produced in New York and Australia, both with the Eclectic Theatre Festival in Midtown's Theatre 54 and the Short & Sweet New Play Festival in Melbourne and Sydney. Drew's short film, C U @ ED'S, was a finalist at the USA Short Film Competition and has screened in more than twelve festivals throughout the country, winning the "Audience Award" in the DC Shorts Fest. In 2009, Drew was a finalist for The Lark Theatre's Playwrights Week 2009, a semi-finalist for the P73 Playwriting Fellowship & also a finalist for the 2010 O'Neill Theatre Conference. A former member of Ensemble Studio Theatre-LA's Playwrights Coalition, he is currently a member of The Writer's Room, an urban writer's colony, in NYC. In April of 2012, Drew's full-length play OUT OF ICELAND made its Off-Broadway premiere at Walker Space produced by Al Kahn and The Culture Project. Drew is represented for playwriting through the Paradigm Agency and Headlong Entertainment in LA for film/TV.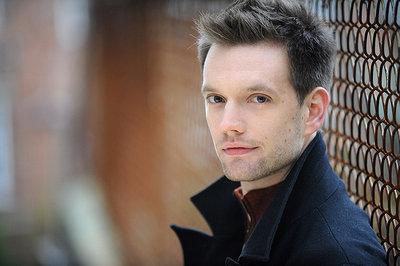 Joshua Rivedal (Linkedin Workshop and Panelist Connecting through story) Currently runs a boutique social media content marketing company under the umbrella of his business coaching and consulting firm, Artful Coaching Resources—serving as a social media strategist, consultant, content editor, ghost blogger, and social media manager.
As a writer, Josh has been published in Personal Branding Magazine as a co-author with Vikram Rajan on an article entitled The Art of Entrepreneurship vs. The Entrepreneurship of Art. In '09 he wrote and developed the one-man play, The Gospel According to Josh opening Off-Broadway in September '13. In May '11 at Baruch College, Josh launched an alternative version of The Gospel According to Josh accompanied by suicide prevention advocacy and education that has since played in twenty U.S. states and Ontario, Canada. Josh has a memoir in development with the title The Gospel According to Josh as well as a non-fiction manifesto The Actor's Bible for actors on how to develop their careers as a business. His new musicalSweet Hour of Prayer opened in New York City for a limited run in November '12 and is set to tour the United States in Spring '13. He writes for the blogs The Arts Entrepreneur and The BLOGospel According to Josh.
As an actor, Josh has appeared on stages from New York, to Chicago, to Orlando, to Honolulu. His voice has been heard in numerous national TV commercial campaigns. Favorite roles include Richard Loeb in Stephen Dolginoff's Thrill Me, and the voice of Hippo in Rabbit and Hippo In Three Short Tales.
Josh has served as producer, co-producer, or investor on several New York City theatrical productions including Broadway'sThe Scottsboro Boys and an off-Broadway run of Hot Cripple, which was subsequently turned into a memoir published by the Penguin Group in the Spring of 2012.
Josh volunteers for the Trevor Project and serves on the board of directors for the New York City chapter of The American Foundation for Suicide Prevention.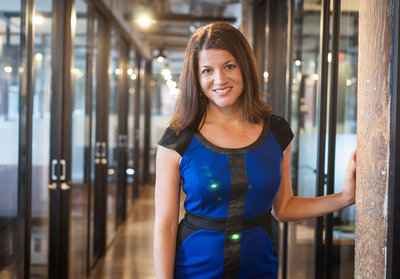 Ciara Pressler (Workshop Connecting and PR) is a marketing consultant based in NYC. Her passion is helping people clarify their professional vision and create an actionable plan to get from here to there. Her firm Pressler Collaborative works with businesses to perfect their marketing, from strategy to daily execution. Their clients are in the arts, entertainment, real estate, tech, fitness, fashion, film, and beyond.Before starting PC, Ciara was National Marketing Director for Gen Art, an organization dedicated to supporting emerging artists in fashion, film, art, and music. She started her marketing career as Director of Marketing at Capes Coaching, an entertainment industry career coaching firm.Before marketing, she was an actor – that career transition was the inspiration for her first book, Exit Stage Right: The Career Change Handbook for Performers, on sale November 2012.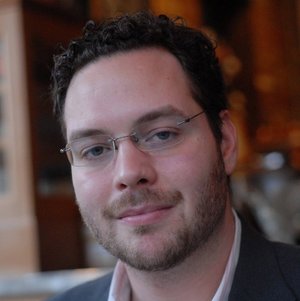 David Homan is the Executive Director of the American-Israel Cultural Foundation (AICF). Founded in 1939, AICF has supported over 15,000 artists and over 600 institutions in Israel. Since 2006, under David's tenure, AICF has raised more than $17 million to support the artists in Israel, and funded dozens of innovative programs and thousands of young artists. The fourth generation of Executive leadership at AICF, David is responsible for leading the turnaround of an amazing and venerable organization that is vital to Israel's cultural life into a new, and thriving arts organization despite massive losses due to Madoff and the current recession.
As a classical composer, David Homan's music has been performed in the US, Europe, Israel, and in New York at Carnegie Hall/Weill Hall, Merkin Hall, CAMI Hall, the Thalia at Symphony Space as well as major dance venues such as DTW, Joyce Soho, the Di Capo Opera Theatre, and the Joyce. Major groups such as the Di Capo Chamber Players, the Colorado String Quartet, and the American Symphony Orchestra have performed his works, as well as dance commissions with former ABT and Joffrey Ballet dancers, Randy James, and choreographers around the US. He released a hybrid classical rock album under his own label, Homanmusic, on Naxos.
For more information visit www.aicf.org, www.homanmusic.com, and www.evaband.com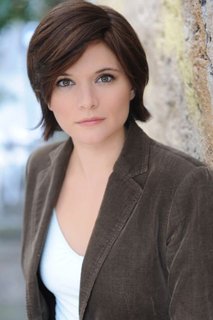 Lauren Logiudice (Authentic networking workshop) When Lauren was twelve she earned the nickname "the mayor" -- for her tendency to know someone everywhere she went -- and has been working ever since to develop best practices in fostering relationships. Her networking has been the key to her career as a writer and actor. In addition to performing internationally on stage and screen, Lauren's work has been featured by The New York Times, Backstage, BBC, NY1, Courier Sun, America Oggi, Queens Courier, and Roma C'e. www.laurenlogiudice.com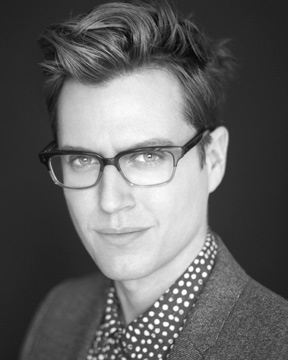 Gray Scott (Closing Keynote) is a futurist, philosopher, speaker, artist and writer. Gray is a professional member of The World Futurist Society and blogs for The Futurist Magazine. Gray is the owner and editorial director of SERIOUS WONDER.com, the online futurist philosophy, technology and consciousness magazine produced by his media company SERIOUS WONDER MEDIA ™ based in NYC.
Gray is quickly becoming widely recognized as one of the most exciting futurists of our time, speaking and writing on a variety of subjects, including future technologies, digital Immortality, extreme biological life extension, fringe future trends, hive consciousness, the simulation theory, and the inevitable singularity.
Organizer of The Connecting Connectors Conference
Michael Roderick is the CEO of Small Pond Enterprises, LLC.
Small Pond Enterprises seeks to support connectors, innovators, and entrepreneurs with a range of personalized educational services provided by expert consultants who develop an individualized process for creating quality work that is supported by a customized, viable business model. Additionally, by connecting entrepreneurs with resources, people, and advisers, we bring disparate communities together and help them to establish mutually beneficial relationships.

At Small Pond we believe that everyone has the capacity to be an entrepreneur and we hope to foster a community of connected change-makers who are confident and self-sufficient and who have built sustainable, well-supported businesses that leave a legacy and successfully operate in both the artistic and entrepreneurial worlds.