Description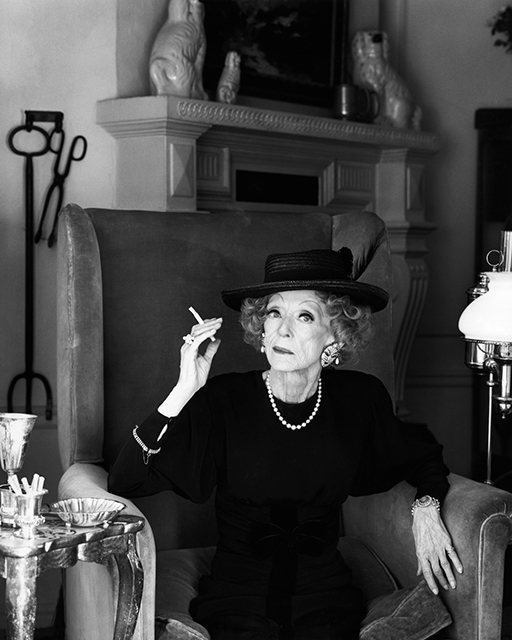 Samy's Photo School welcomes Greg Gorman for a rare visit to speak about, "The Connected Portrait." Greg will review his time as a young Photojournalist during his undergraduate years at the University of Kansas in the late sixties through his current passion for making wine in the Napa Valley. Rather than a how-to talk on taking portraits, you will be exposed to his personal approach and honest candor of what it takes to connect, capture and maintain the longevity of a career in the Entertainment World. Greg will talk about what he looks for going into his Personality Portrait sittings, both from a lighting, as well as from a camera and lens perspective. What it takes to connect with his subjects, garnering their trust and confidence, will be one of many focus points.

Greg's talk will cover his tenure as one of Interview Magazine's primary contributors from the '80's onward, through his highly successful campaign with l.a. Eyeworks, his work shooting major motion picture campaigns, his fine art nudes as well as his eleven published monographs. In addition, his current choice of gear in the studio, on location and in his digital darkroom will be highlighted. He will finish by touching on the importance of gallery exhibitions and book publishing. There will be a question and answer session.

Attendees will receive a $10 Samy's gift card. There will be giveaways including G-Tech hard drives and Greg Gorman coffee table books.


Instructor bio:
For over four decades, Greg Gorman has continued to master the art of photography. From celebrity portraits and advertising campaigns to magazine layouts and fine art work, Greg has developed and showcased a discriminating and unique style in his profession. Greg's work documents that peculiar obsession of the 21st century celebrity. His photography is timeless and not confined to has-beens, hot properties, and wannabes. Each shot gives a picture of human nature in its infinite range. Each picture is also a testament to the individual character. "For me a photograph is most successful when it doesn't answer all the questions," says Gorman, "but leaves something to the imagination."
In 1985, through the advice of illustrator Antonio Lopez, Gorman realized that he needed a creative outlet in addition to the commercial work that launched his career. He then began to expand his personal work exploring the human form and became a notable photographer for not only his celebrity portraiture but also his figure studies of the male and female nude.
When not shooting famous faces, Greg travels the world for specialized photographic projects and continues to work on compilations of his imagery. This December, Greg released his 11th monograph, Greg Gorman Private Works 2000-2015, a collection of previously unpublished male portraits and nudes-his first foray into color. In the Spring of 2015, Outside the Studio, a book of Greg's street photography in South East Asia was published by Damiani Editore. A book of his photos for the award winning l.a. Eyeworks campaign, entitled Framed was released in 2012. In the fall of 2009, Damiani Editore released In Their Youth: Early Portraits, which incorporated forty years of unpublished work. These join Gorman's previously published books Greg Gorman Volume I, Greg Gorman Volume II, Inside Life, Perspectives, As I See It, Just Between Us and a book of platinum prints entitled Odes to Pindar, published by The Journal of the 21st Century. Two exhibitions of his work have recently been held alongside his fellow friend and late photographer, Helmut Newton at the Helmut Newton Foundation: Gorman 'Men' (2013)and Gorman 'Color Works'(2015). Says Gorman, "Of all of my many exhibitions, I am most proud to have had the opportunity of exhibiting alongside one of my true heros!" Greg Gorman has been recognized for his contribution to the world of photography with the Lifetime Achievement Award from the Professional Photographer's of America, the Achievement in Portraiture Award from The Lucie Foundation and the Pacific Design Center Stars of Design Award. Greg has also been acknowledged for his charitable works for The Elton John Aids Foundation, Aids Healthcare Foundation, Focus on Aids, The Oscar De La Hoya Foundation, Vox/Out Voices of Style + Design, PETA, Angel Art, and PawsLA.
Born in 1949 in Kansas City, Missouri, Greg attended the University of Kansas from 1967-69 with a major in Photojournalism. He completed his studies at the University of Southern California, graduating with a Master of Fine Arts degree in Cinematography in 1972. Greg's latest career venture has been in the world of winemaking. In collaboration with Orin Swift Cellars, Greg began making wine under his own label, GKG Cellars, in 2006. He currently divides his time between his homes in Los Angeles and Mendocino, California
www.gormanphotography.com
www.gkgcellars.com
www.greggormanprivateworks.com
Gorman is represented worldwide by the Fahey Klein Gallery, LA contact@faheykleingallery.com