Boost Authentic Confidence!!
About this Event
MELBOURNE'S BEST
SHE Talks® The Confident Speaker
Speaking in Public Customised for Women!
**Breakthrough nerves, lack of confidence and fear and become a confident, authentic, captivating speaker**
Post lockdown special price, 2hrs $22
Post lockdown VIP special price, all up 3hrs with Fur $44
WEBINAR Live Interactive Session
Lead by "The Breakthrough Coach" Keynote Speaker Fur Wale
❣️Interactive workshop -❣️Limited numbers ❣️Women only - All backgrounds❣️
REGISTER NOW to save your place!!
- - - - ->>>>
It's Your Turn to be the Confident Speaker! 
Authentic (no faking it) Public Speaking
Authentic delivery (no-cookie-cutter style training)
THIS IS FOR WOMEN WHO WANT TO BREAKTHROUGH LACK OF CONFIDENCE, NERVES OR FEAR OF SPEAKING IN PUBLIC
- Want to speak up confidently and authentically
- Confidently get past your fear of speaking in front of people or
- Or, if you just want to be a confident communicator
- and, connect with a great group of women!
• No more hesitation.
• No procrastination.
• No more fear.
• Just authentic confidence!
Anyone can learn to have unshakable confidence with the right information and practice.
SHE Talks powerfully prepares you to be Authentically present and Captivating off and online, whether to an audience of 1 or 1,000.
You were born to radiate confidence, express yourself authentically and revel in speaking to a audience!
• That one important person, meeting new people, socialising with friends.
• Special events such as weddings, birthdays, 21st's, end of year events.
• Employees, chairing meetings, hosting lives, webinars and online training.
• Going on to become a speaker, TV presenter, stage performer, radio host.
This workshop is your opportunity to be that confident speaker that you want to be for yourself or need to be for work or your business.
These skills that I am about to share with you, will remain with you forever.
The SHE Talks® platform delivers the kind of learning and discovery that activates real, tangible results in your body, mind, voice, your way of being in the world, and much more.
SHE Talks powerfully prepares you to be Authentically confident and Captivating, whether to an audience of 1 or 1,000.
You will receive lots of value from the SHE Talks platform plus on-going resources
- - - - - - >>>
THE FEEDBACK is that SHE Talks is "Special" and "Transformational"
"I can't believe that in just 2 hours at SHE Talks that I completely overcame my fear of speaking in front of others! I can't thank you enough Fur Wale - I've been to all the workshops out there and nothing comes close to what you are doing with women, bravo!" Alicia Francis
"SHE Talks changed my life. When I first started I wasn't sure how I'd go on stage. I no longer have any fear of speaking in public!" Charmaine Adam
3,762 have accessed the SHE Talks platform to gain confidence and improve their communication. You can disappear fear and worry, get comfortable getting up to speak and enjoy it!
#SHE Talks® ENDORSED by#1 Hall of Fame Speaker Tim Gard "I believe in what you do"
#SHE Talks® ENDORSED by Facebook & Twitters safety advisors Project Rockit "This is a business we can get behind!"
- - - - - - - - - - - - - - - >>>>>>
Don't Miss Out!
ONLY Limited numbers of 24 per workshop - this allows for greater access to coaching from Fur Wale .
VIP Post lockdown special just $44
LOG IN 2:25PM
COMMENCES 2:30PM
ENDS 4:30PM
VIP ENDS 5:30PM
- - - - - - - ->>> GO ON TO BECOME A MEMBER - - - - - - - ->>>
Deep transformation requires consistency - and that's exactly what you'll get when you become a SHE Talks® MEMBER.
WHEN YOU BECOME A MEMBER $68
RECIEVE
- First access, Discounts and Freebie workshops at your convenience
- SHE Talks Members Only Newsletter 'Speakers Tool Kit' and inspiring/Motivating weekly text opt-ins***
- 50% off Storyshowing Masterclass with Fur Wale
- Guest speaker on the SHE talks platform
- Access to Advanced Membership 'The Credible Speaker ' (to rehearse your talk + receive peer review + complimentary direct coaching + professional resources)
*** 1 time OFFER Become a Member in January 2021 to receive 1 full 2 hour Coaching session with me for FREE!!!
- - - - - - - - >>>>>>
ANY QUESTIONS
TEAM: 041 0830 129
Fur Wale: 0406 417 463
EMAIL: shetalks@outlook.com
www.SHETalks.com.au
SHE Talks®The Voice of Experience 'Authentically - Credibly - Expertly'
"As a result of the work that done through the powerful platform SHE Talks, women are able to radically transform all fear of public speaking and expertly take the stage sharing their burning message with absolute authenticity, confidence and credibility!" 
SEE YOU SOON
SHE Talks TEAM xo
HERE's to being proud of the steps we've taken to create the future we want to own!
Fur Wale
***This MONTHLY Public Speaking Workshop+Meetup is just one part of the SHE Talks platform.
SHE Talks delivers other workshops, coaching 1:1 or group, and the yearly female speaker event SHE Talks My Big Idea 'Celebrating Women's Bright & Beautiful Minds' (expressions of interest open 1st of February)
Plus, the SHE Talks Newsletter 'The Confident Speaker' and Members Only Newsletter 'Speakers Tool Kit'
ABOUT THIS WEBINAR
This is a step by step interactive training that will powerfully guide you. You can disappear what's stopping you from being the kind of communicator you want to be in just 2-hours, so that you can turn up the dial on your authentic self to confidently and effortlessly speak to anyone and enjoy it.
Skill level: All Levels
Style: Interactive - Tutorial + Discovery activities
Implementation: Designed to be implemented in everyday life, meetings, talks and videos.
Language: Australian English
Coach: Fur Wale; International Keynote Speaker, Author, TV Presenter, Radio Host, Actor, Confidence Coach, Public Speaking Coach, Sports-Psychology Mindset Coach, and lover of Italian Coffee!
DESCRIPTION
• No more hesitation

• No procrastination

• No more fear
Just authentic confidence!
WHO THIS WORKSHOP IS FOR
. . . You want to break-through what's stopping you being a confident communicator and connect freely with others
. . . You need to get past your fear of speaking in front of people
. . . You want to speak up confidently in front of an audience
Then this workshop is for YOU!
- - - ->
MORE FEEDBACK
"I now have a remarkably higher level of self-esteem, confidence and motivation plus a clear understanding on what is at the foundation of being, not just a good speaker, a captivating one! Than You Fur you were impressive!" SW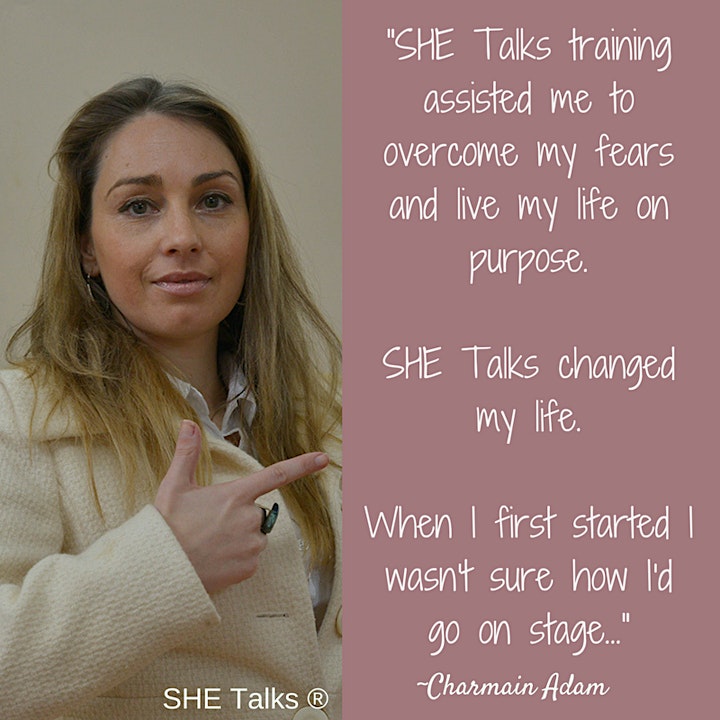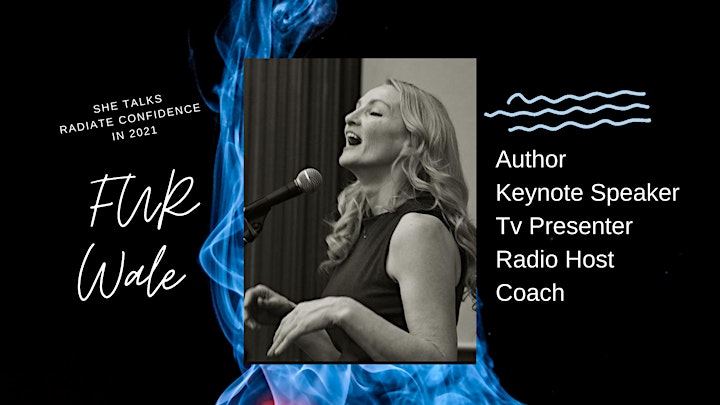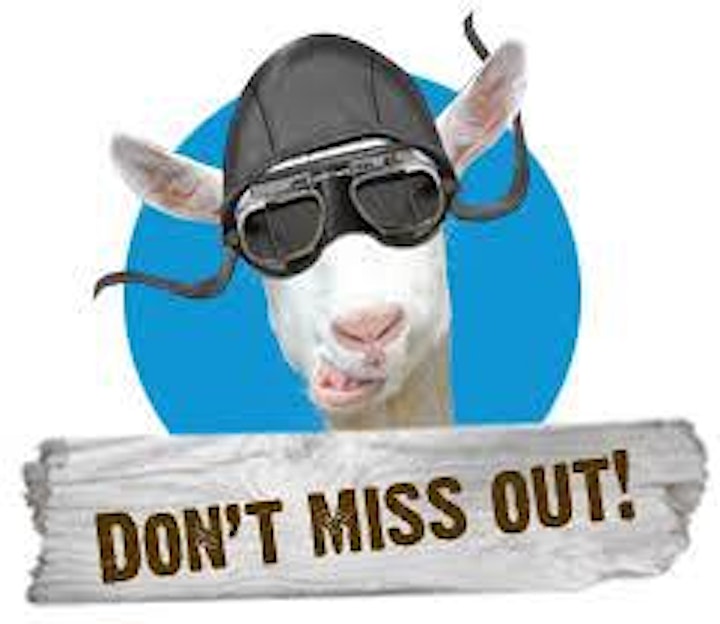 Date and Time
Location
Refund Policy