TCCM offers a diverse group of vendors with a variety of foods, merchandise and services available for the community.
About this event
... AND ANOTHER ONE!!🔥
SAVE THE DATE 08.07.21!
PULL UP & SHOP TCCM!
An Indoor and Outdoor Marketplace with 36 diverse vendors offering a variety of foods, treats, merchandise, and services.
A family friendly environment, we have something for everyone!
Treat yourself don't cheat yourself! A Pop Up Shop you don't want to miss!
MUSIC💥RAFFLE💥PRIZES💥COMMUNITY💥SCAVENGER HUNT💥TCCM BUCK$
VENDORS NEEDED! MESAGE TO APPLY!
Like and Follow our Social Media for Event Updates facebook.com/communitycollective3 and instagram.com/cmty_collective3
#shoplocal #shopsmallbusiness #shopthecommunitycollectivemarketplace #visitvallejo #vallejopopup #vallejohappenings #bayarea #bayareaevents #vallejocommunity #vendorsneeded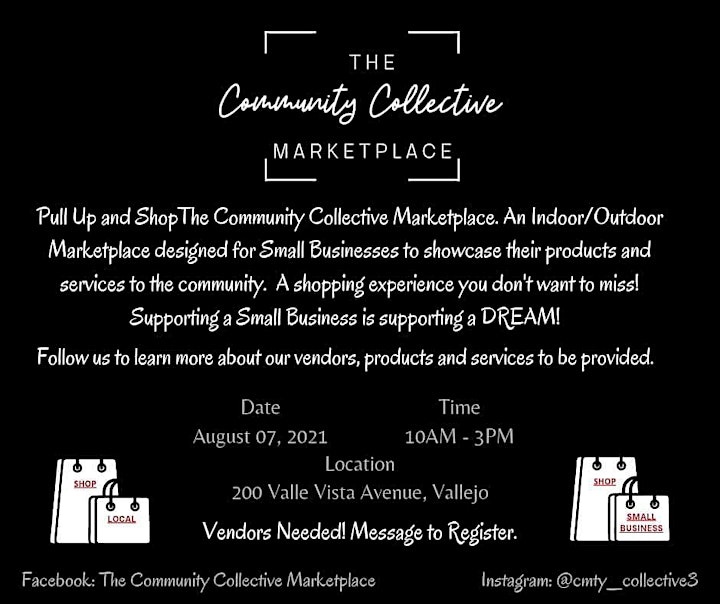 Organizer of The Community Collective Marketplace Pop Up Shop