A conference exploring The Common Good and the Future of Capitalism: New Directions in the Philosophy of Finance.
About this event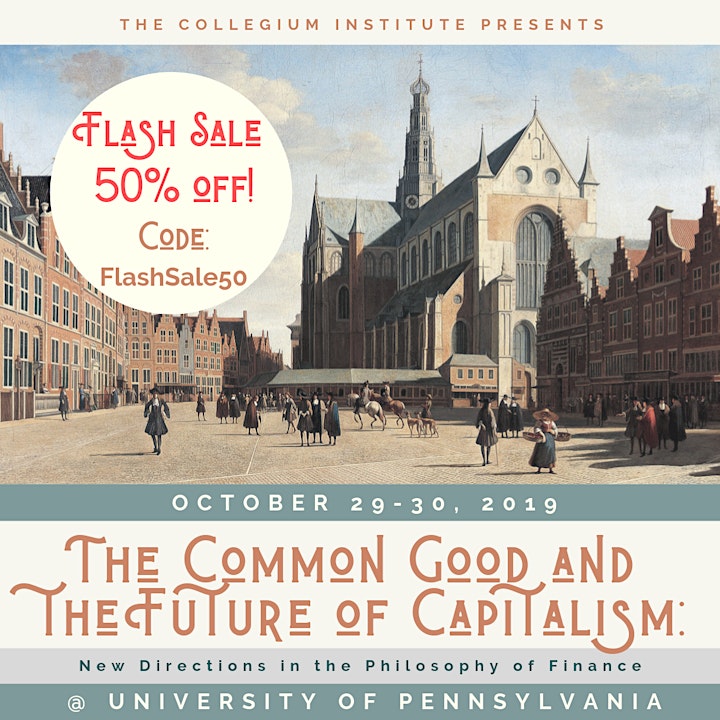 Capitalism is threatened by stagnant wages, the fear of recession, and a growing sense that the economy is "rigged" in favor of the rich.  Where lies its future? Can capitalism be ordered to the common good? Is the field of finance part of the problem or the solution?
The Collegium Institute is bringing together leading scholars and practitioners in the fields of finance, ethics, and theology for our conference on "The Common Good and the Future of Capitalism."
This event is co-sponsored by The Carol and Lawrence Zicklin Center for Business Ethics Research at the Wharton School of Business and The Andrea Mitchell Center for the Study of Democracy.
Location:
-Evening panel on Oct. 29 will take place in the Auditorium of the Perelman Center for Political Science and Economics
-All day conference on Oct. 30 will take place in Irvine Auditorium (specific rooms will be specified in your conference program)
Topics Include: 
Adam Smith's Wealth of Nations
Payday Lending and the Underbanked
Financial Markets and the Common Good
Featured Speakers:
Marcia Pally, New York University, Fordham and Humboldt University
Lisa Servon, University of Pennsylvania
Mark Reiff, University of California, Davis
Nick Bosch, Money Mart
Mark Mulholland,  Matthew 25 Fund
and more!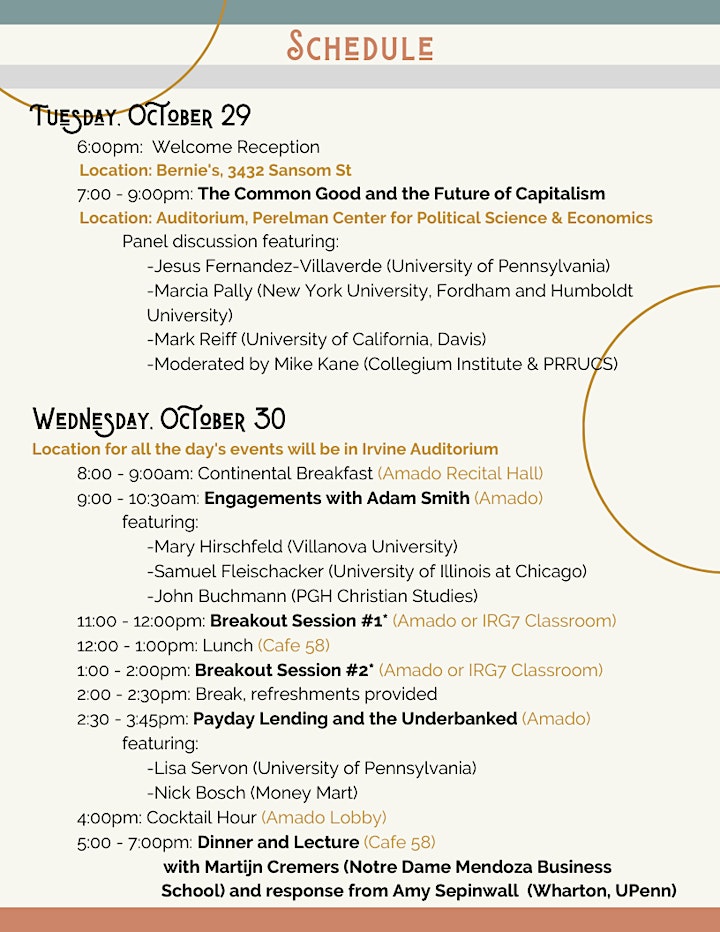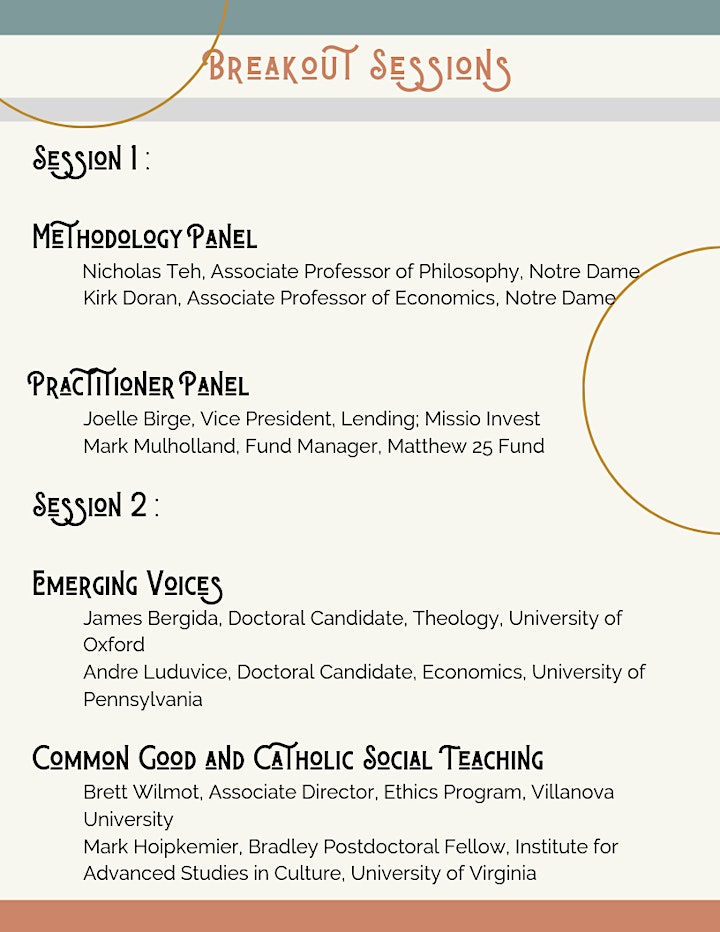 Dates: Tuesday Oct 29 - Wednesday Oct 30
Location: University of Pennsylvania, Philadelphia, PA
Registration Fee: $200*
*Penn Faculty can register free of cost. In order to do so, email Jess Sweeney at jsweeney@collegiuminstitute.org. Penn Faculty and students associated with the Zickin Center should select the general registration ticket and use their special code.
We have some spots reserved for students (preference given to graduate students), for those interested in attending you should also contact Jess Sweeney.
Non-Penn Faculty: $100
Young Professionals (35 & under): $120
Cocktail Hour and Banquet Only: $50
Hotel rooms can be booked at The Inn at Penn, which is conveniently located right in the heart of Penn's Campus.
If you have any questions, don't hesitate to reach out!
Contact Jess Sweeney at jsweeney@collegiuminstitute.org
www.collegiuminstitute.org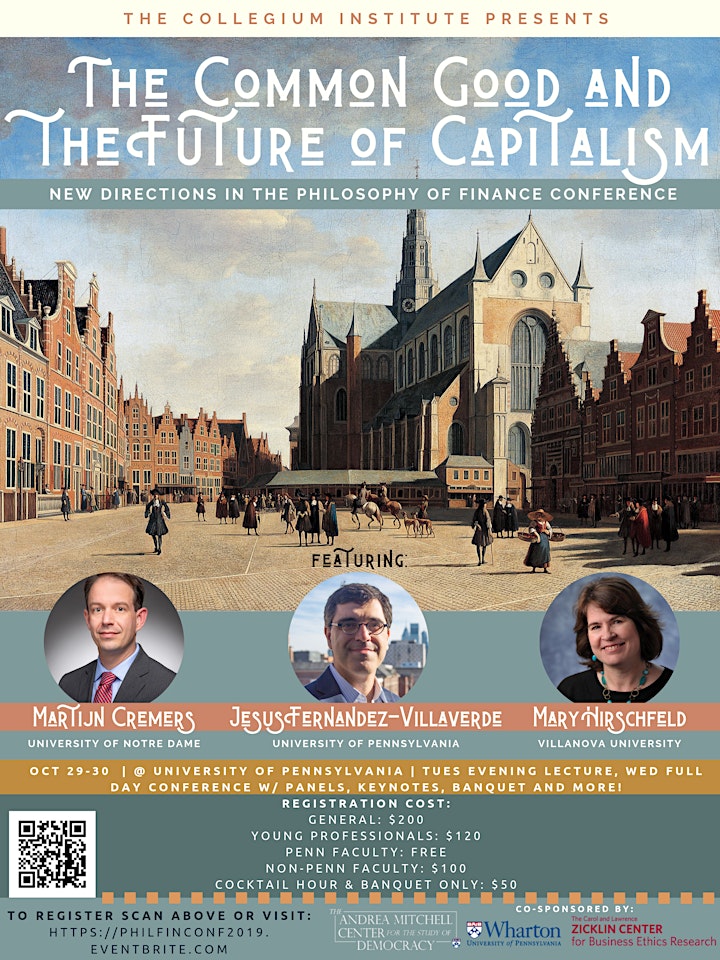 Organizer of The Common Good and the Future of Capitalism Conference
Founded by faculty, alumni, students, and friends of the University of Pennsylvania, the Collegium Institute is an independent scholarly foundation that draws academic learning into conversation with the Catholic intellectual tradition. In so doing, it cultivates reflection on "catholic" or universal questions and on the unity of truth across the disciplines.