About this Event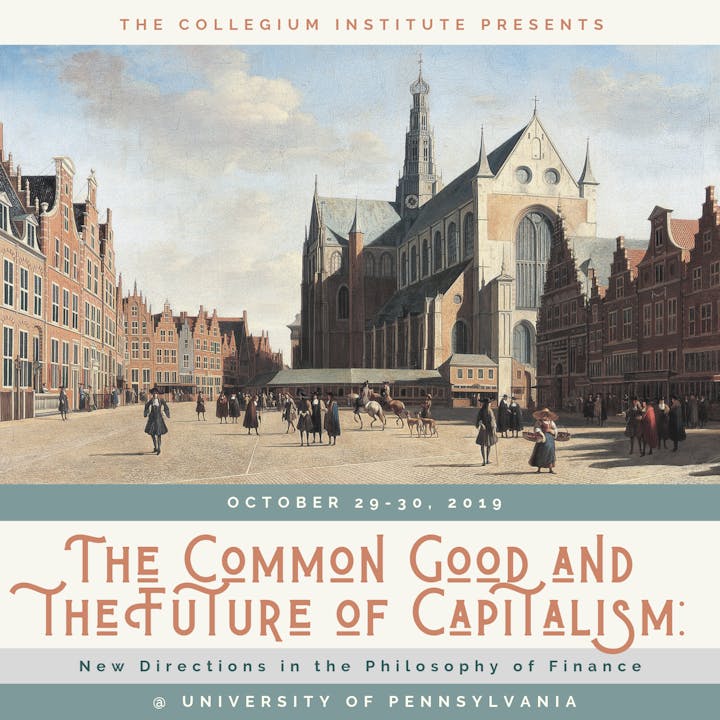 Capitalism is threatened by stagnant wages, the fear of recession, and a growing sense that the economy is "rigged" in favor of the rich.  Where lies its future? Can capitalism be ordered to the common good? Is the field of finance part of the problem or the solution?
The Collegium Institute is bringing together leading scholars and practitioners in the fields of finance, ethics, and theology for our conference on "The Common Good and the Future of Capitalism."
Topics Include: 
Adam Smith's Wealth of Nations
Payday Lending and the Underbanked
Financial Markets and the Common Good
Featured Speakers:
Marcia Pally, New York University, Fordham and Humboldt University
Lisa Servon, University of Pennsylvania
Mark Reiff, University of California, Davis
Nick Bosch, Money Mart
Mark Mulholland,  Matthew 25 Fund
and more!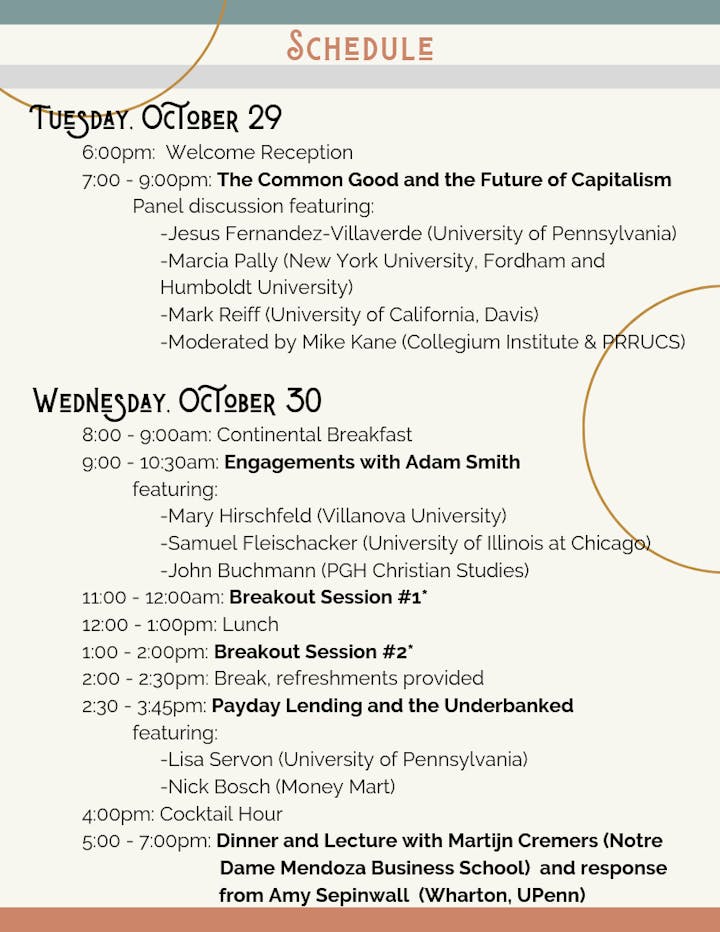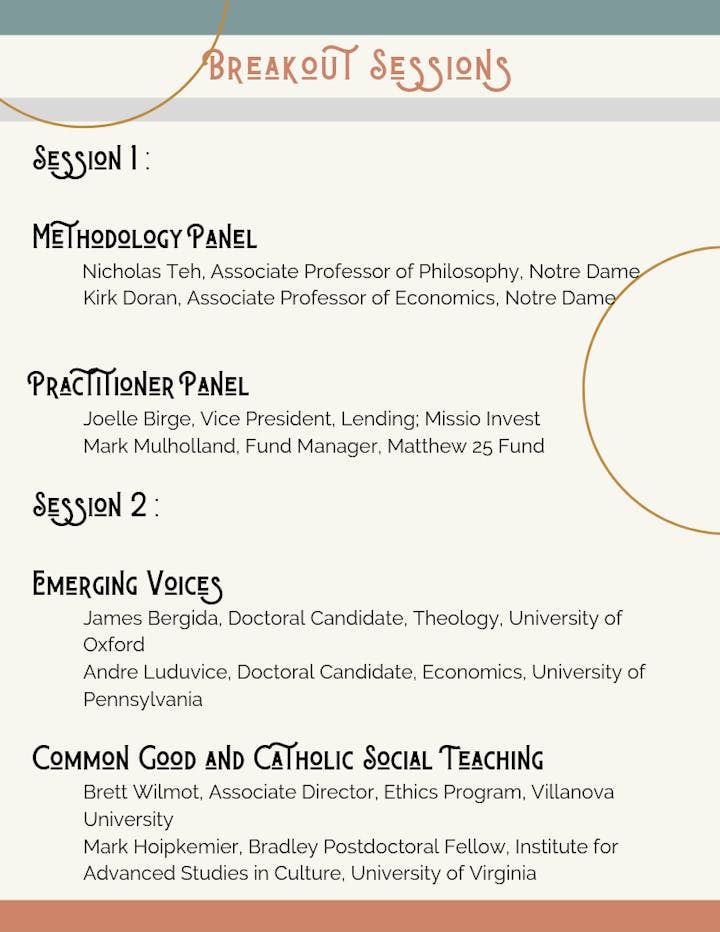 Dates: Tuesday Oct 29 - Wednesday Oct 30
Location: University of Pennsylvania, Philadelphia, PA
Registration Fee: $200*
*Penn Faculty can register free of cost. In order to do so, email Jess Sweeney at jsweeney@collegiuminstitute.org
Non-Penn Faculty: $100
Young Professionals (35 & under): $120
Hotel rooms can be booked at The Inn at Penn, which is conveniently located right in the heart of Penn's Campus.
If you have any questions, don't hesitate to reach out!
Contact Jess Sweeney at jsweeney@collegiuminstitute.org
www.collegiuminstitute.org
*Details for each breakout session: