Multiple Dates
The Comedy Edge: Stand-Up on the Waterfront
Enjoy some of the Bay Area's top comedians in this open air covered patio set on the majestic Oakland waterfront . . .
About this event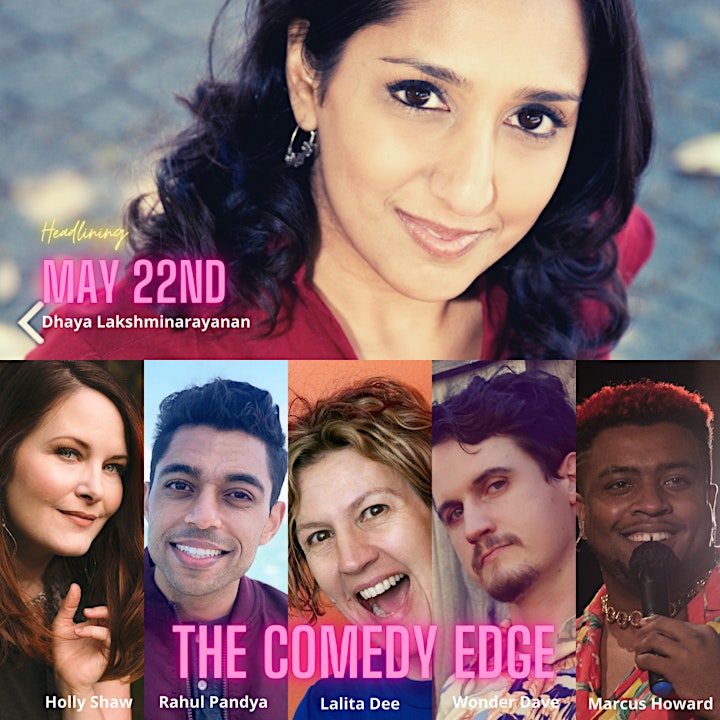 Bringing you new comics every week and featuring acts that have been on Comedy Central, Netflix, and BET alongside delicious food and wine at an intimate waterfront setting.
This majestic space is the perfect place to enjoy a night out with comedy year-round.
We've got you covered rain or shine!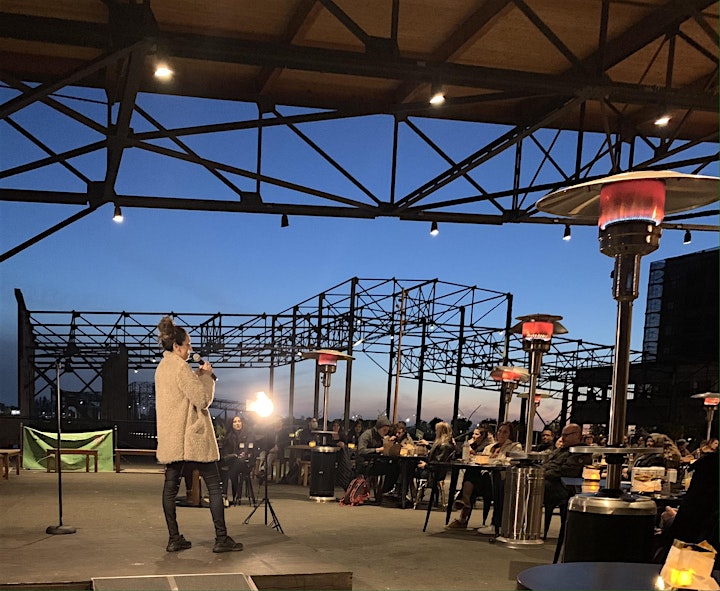 COVID Compliant: With it's spacious open air atmosphere and set right on the Oakland waterfront, this venue is an ideal place for these times to enjoy a line-up of some of the best comedians in the Bay Area and beyond!
See more details about what we're doing to stay safe below.
THE COMEDY EDGE: STAND-UP ON THE WATERFRONT
at Rocky's Market Brooklyn Basin
288 9th Ave., Oakland, CA
EVERY SATURDAY NIGHT!
Our Mission to Give Back: 10% of your ticket is donated directly to the organization, Comedy Gives Back, and is used to fund BIPOC stand-up grants, COVID relief, artists grants and more! Comedy Give Back provides mental health, medical and crisis support to comedians in need.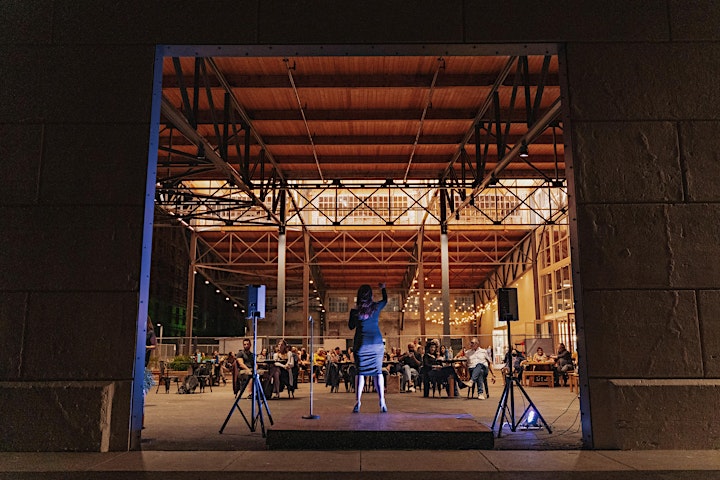 Get tickets early - THEY WILL SELL OUT!
Every Saturday night
8pm Show
Come early and enjoy a sunset cocktail hour (with wine and beer) at Rocky's Market Brooklyn Basin - it's exquisite . . . you won't regret it!
New Features and Headliners every week!
Kitchen open until 8:30pm - Drinks served until 9:30pm
ADULTS ONLY - not recommended for anyone under 18 years of age
CLICK on 'SELECT A DATE' now TO BEGIN RESERVING YOUR SPOT!
LIVE ENTERTAINMENT IN THESE PANDEMIC TIMES:
Yes, we think it IS possible to have "nice things" again like live performance events, IF we all work together!
IMPORTANT: You will be required to wear a mask to enter the venue. You may take off your mask at your table.
SEATS/TABLES/BENCHES are going to be socially distanced. Any VIP tickets will be reserved seating closer to the stage. Regular priced tickets are general admission and will be seated first come first serve. So, please book your tickets accordingly: coming in a group of 4? Select 4 seats at checkout. This really helps us plan and setup the space in advance as much as possible. Thanks!
Please DO NOT come to the event if you are feeling ill, feverish, coughing, or running a temperature. If you purchase advance paid tickets and get sick, we are more than happy to find you a seat at a future show instead. This helps keep artists, you, and everyone safe and healthy so that we can continue doing awesome things like live entertainment! Thank you!
*REFUNDS are available up to 24 hours before the show.
MAKE IT A WHOLE DATE NIGHT!
Rocky's Market Brooklyn Basin Restaurant has a delicious full menu of California style cuisine made with fresh ingredients from their market and a delicious selection of wine and non-alcoholic beverages. Arrive between 6:30pm-7:30pm to eat a beautiful meal or appetizers first, and you can also continue to order food and drinks at the marketplace and the friendly staff will bring them back to your table throughout the show.
Dress warm and bring a snugly blanket to cuddle up to watch the show with your boo. Bay Area weather can change pretty quickly so we anticipate warm summer nights but also cool ones!
Kitchen will remain open until 8:30pm and drinks will be available until 9pm.
NO OUTSIDE FOOD OR DRINKS ARE ALLOWED. Thank you for supporting the venue.
YES, the venue is dog friendly. As long as your dog stays on leash and is under voice control, then they are welcome to join us! Just don't expect them to laugh, they just don't get it.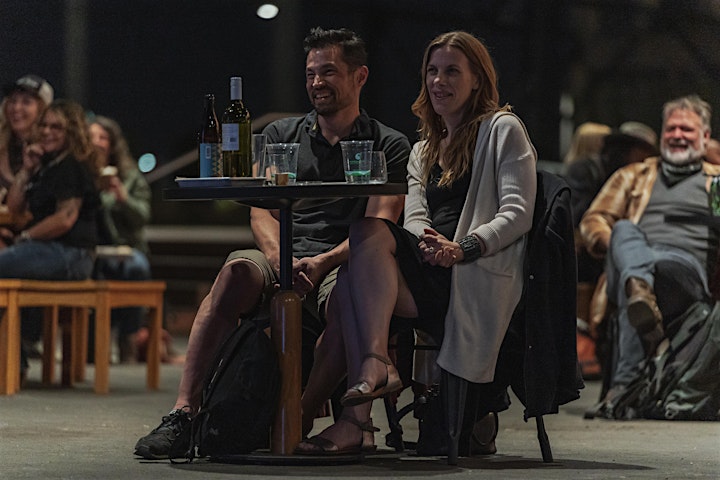 Ready to laugh and have a great night out? SPACE IS LIMITED so, don't wait!
CLICK ON THE 'SELECT A DATE' BUTTON NOW AND GET STARTED BOOKING YOUR NIGHT OUT!
We can't wait to see you there!
Got your tickets? Ok, now go Follow us on Instagram to stay up to date on news and get insider info on our artists