Location
Hangar 1 Vodka Distillery & Tasting Lounge
2505 Monarch Street
Alameda, CA 94501
Join Bay Area's top comedians in this outdoor patio with views overlooking the San Francisco skyline for a night of wildly fun adult comedy!
About this event
Comedy Distilled to its Finest!
Enjoy a night of craft cocktails, and wildly funny, edgy, adult comedy on Hangar 1's beautiful outdoor patio with views overlooking the San Francisco skyline!
Different lineups every show!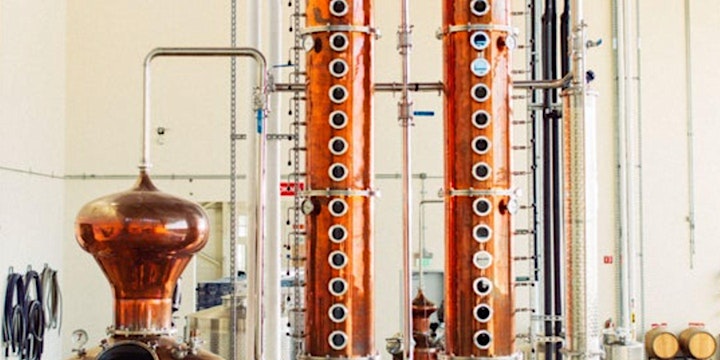 What our audience is saying:
"One of the best comedy shows in the bay, always fresh, funny and good date night."
- Sami Shad
The Comedy Edge . . . same great show now in new places
Since fall of 2020 the Comedy Edge has brought you diverse lineups of some of the brightest and boldest voices in comedy today featuring acts that have been on Comedy Central, Netflix, and BET. . . Getting our start at Brooklyn Basin (as seen in the video above)
Now you can join us every other Thursday at the fascinating Hangar 1 Distillery with views overlooking the San Francisco skyline!
6:30pm Doors Open
7:00 pm is what we tell you to get you there in time
7:30-9pm Showtime
With it's spacious outdoor patio (for good weather) as well as a high-ceiling'ed indoor option inside the distillery (for rainy or intolerable weather), Hangar 1 is an ideal place for these pandemic times to enjoy a line-up of some of the best comedians in the Bay Area and beyond!
ADULTS ONLY - 21 and up
Come early and enjoy a sunset cocktail hour (tasting room, plus a full bar upstairs) . . . you won't regret it!
CLICK on 'SELECT A DATE' now TO BEGIN RESERVING YOUR SPOT!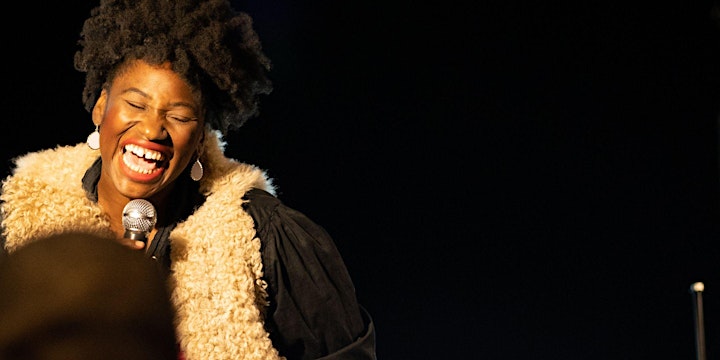 More Praise for The Comedy Edge
"I just want to express how awesome these shows are and how much they mean to my wife and I! We are always looking for new date-night adventures and found a home at the comedy edge (literally been to like 10 shows)."
- Ash Nec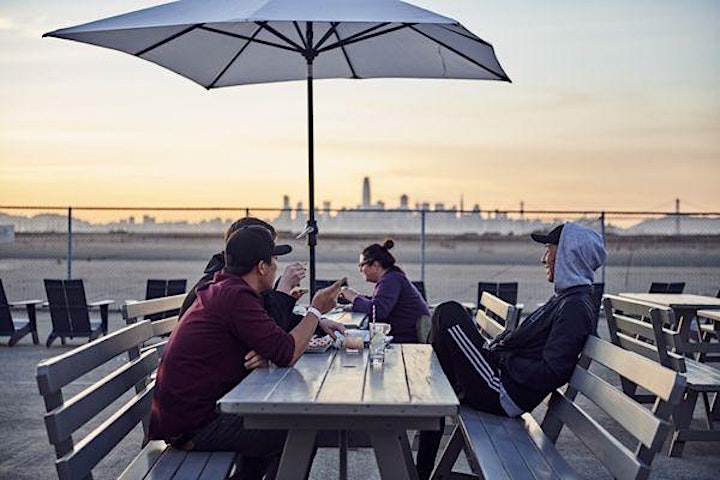 Make it a Whole Night Out!
Great for celebrations, bonding with your office-mates, meeting that brand new Tinder date . . . or simply treating yourself to some hearty laughs at the end of a long day, the Comedy Edge at Hangar 1 welcomes your parties small or large!
For outdoor shows (On the Patio): Hangar 1 has a full bar upstairs with an array of delicious cocktails, beers, and bottles of wine for purchase. Outside food is allowed on the patio so feel free to bring your picnic or takeout. Sorry, no outside drinks allowed.
For indoor shows (In the Distillery): Hangar 1 has a delightful menu of tasting flights and mini-cocktails as well as non-alcoholic beverages for purchase.
Snacks also available for purchase.
*All shows with be held on the outdoor patio as long as weather conditions permit.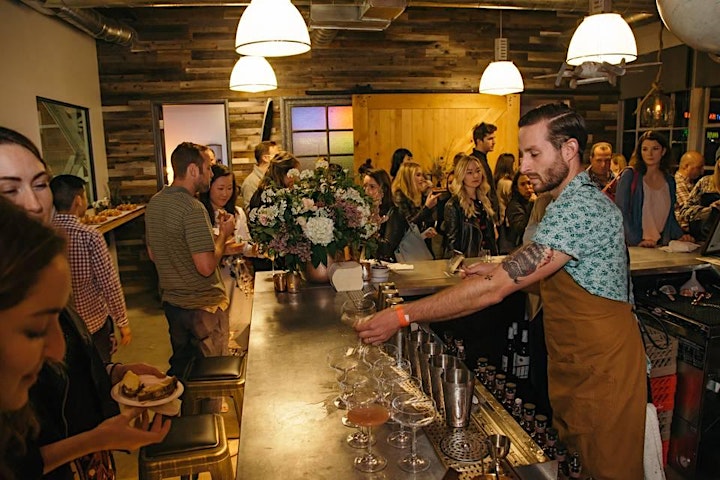 Be a Part of Giving Back
5% of your ticket price will be directly donated to Center for Reproductive Rights.
The Center for Reproductive Rights works closely with the United Nations across five countries to protect women's bodies. In addition to defending women's reproductive justice and access to safe abortions, they also support obstetrics care, maternal and natal care, contraception access, and they fight against forced sterilization and child marriage. Much of their work is also focused in the United States, including their work on policy change. (www.reproductiverights.org)
Every month the Comedy Edge chooses a different organization to donate a portion of our ticket sales to. Past recipients include MISSSEY, the Love Life Foundation, Comedy Gives Back, Geoffrey's Inner Circle, BAYS (Bay Area Young Survivors) and the Indigenous Environment Network.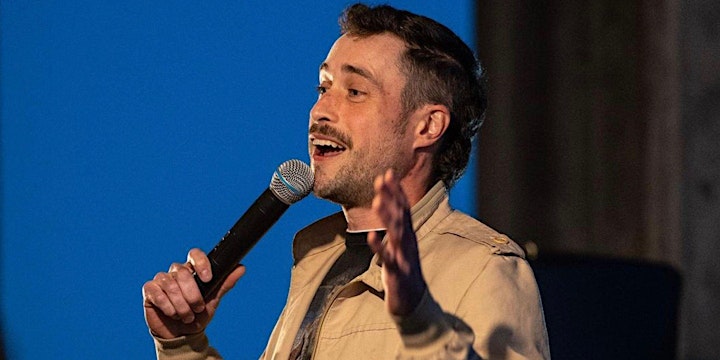 Frequently Asked Questions
Q: Can I bring my dog?
A: YES, the venue is dog friendly. As long as your dog stays on leash and is under voice control, then they are welcome to join us! Just don't expect them to laugh, they just don't get it.
Q: Can I bring food?
A: Yes! If you want to bring your favorite takeout meal or a picnic basket we are fine with that as long as you eat it on the outdoor patio. Sorry, no outside drinks allowed. Hangar 1 has a full bar available upstairs that serves craft cocktails, beer and bottles of wine for purchase as well as pre-packaged snacks (ie. chips, nuts etc).
Q: Is the venue wheelchair accessible?
A: Yes, we are fully wheelchair accessible.
Q: Is this event family friendly? Can I bring the kids?
A: Only if your kids are 21 years of age or older. No one under 21 allowed.
Q: What if it says it's SOLD OUT? Or ticket sales ended?
A: We do reserve a small number of tickets for walk-ups at the door on a first come first serve basis - these tickets are $20 payable by cash, venmo, paypal, or cashapp - no credit cards.
Q: Can I get a refund?
A: Refunds are only available up to 24 hours before the showtime. After that, no refunds. If an emergency happens and you can't make it and it's within the 24 hour window, we may be able to transfer your ticket to another date. Just "Contact the Organizer" using the button below.
Q: What should I bring?
A: A warm jacket in case it gets chilly and some cash or Venmo to tip comics. You may also bring a picnic basket or takeout as long as you eat it on the outdoor patio. Sorry, no outside drinks permitted.
Q: Can I follow you on social media?
A: Yes! Got your tickets? Make sure you get those first - we do sell out early - Once you've done that go ahead and Follow us on Instagram or you can Connect with us on Facebook to stay up to date on news and get insider info on our artists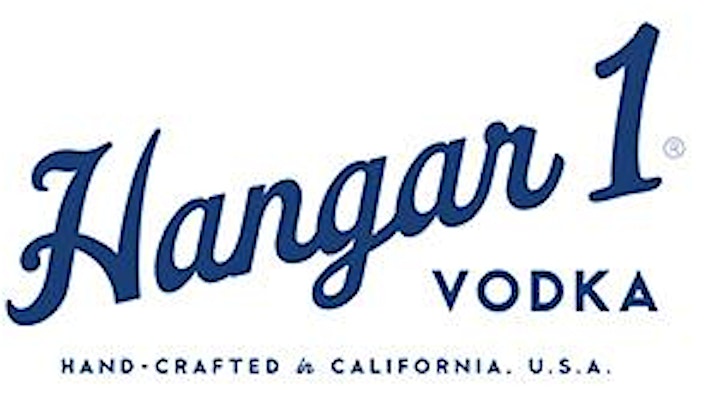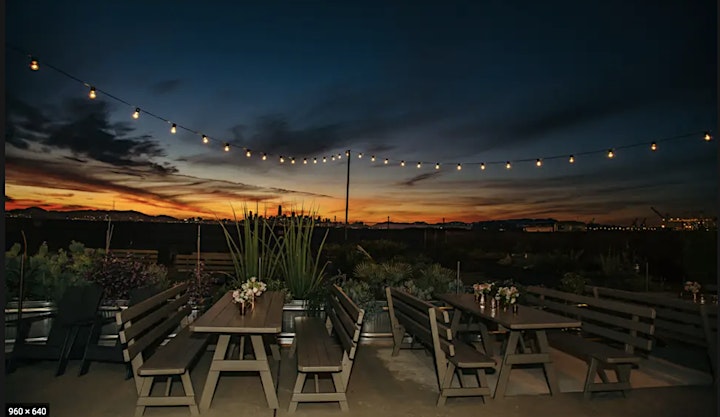 And just one more testimonial:
"My friend and I celebrated her birthday at the Comedy Edge a couple of weeks ago and had the best time! I can't believe we just discovered it. All the comedians were amazing - diverse and insightful and hilarious!
Holly made the audience feel at home with her gifts and giveaways. . . We bonded with the other guests around us, which usually doesn't happen at other shows." - Tavi Baker
Come and Laugh with Us!!!
'SELECT A DATE' and book your tickets now
Upcoming Lineups Below
Lineups are subject to change