The Colors - A Cosmetics And Perfumery Conference For The Multicultural Era
About this event
FRANÇAIS / ENGLISH
The Colors est une communauté dédiée aux industries de la Parfumerie et la Cosmétique Naturelles et Multiculturelles.
Nous vous proposons de rejoindre notre conférence annuelle.
Thando Hopa, experte diversité et inclusion et mannequin international originaire d'Afrique du Sud, sera notre invitée d'honneur pour l'édition du 28 janvier 2022, à la Station F à Paris.
Elle sera entourée d'experts du secteur qui comprennent tout le potentiel de la construction d'une industrie de la parfumerie et des cosmétiques plus inclusive, multiculturelle et innovante. Consultez la liste des intervenants.
Participez à la conférence, élargissez votre réseau, découvrez les dernières tendances et obtenez de nouveaux clients et partenaires. Les places pour assister en physique sont très limitées.
Espace d'exposition : vous souhaitez présenter vos produits ou services ?
Vous pouvez réserver un stand virtuel pour entrer en contact avec notre public en ligne.
👋🏾👋👋🏿👋🏽👋🏻👋🏾 Contactez notre équipe.
---------------
💄👩🏾🦱👩🏽🦰👧🏾👨🏾🎤💅🏾 Découvrez le programme de la conférence.
---------------
Si vous souhaitez payer avec une carte de crédit, veuillez cliquer sur le bouton "Pay with Debit or Credit Card" ou payer avec votre compte Paypal.
À bientôt!
L'équipe The Colors
-------------------
The Colors is a thriving community dedicated to sustainable beauty innovation to fulfill multicultural consumer aspirations.
We offer you to join our Annual Conference. From the farm to the shop, The Colors brings together in-person and online the key actors of the Multicultural Cosmetics and Perfumery chain value.
Thando Hopa, an exceptional personality, will be our Guest Of Honor. She is a Diversity Advocate and an International Model from South Africa.
She'll be surrounded by industry experts who understand the full potential of building a more inclusive, multicultural, and innovative Perfumery and Cosmetics industry. Check out the list of confirmed speakers.
Attend the conference, expand your network, discover the latest trends, and get new clients and partners.
Exhibition space: do you want to showcase your products or services?
You can book a virtual booth to connect with our online audience.
👋🏾👋👋🏿👋🏽👋🏻👋🏾 Contact our team.
💄👩🏾‍🦱👩🏽‍🦰👧🏾👨🏾‍🎤💅🏾 Discover the Conference Program.
If you want to pay with a credit card, please click on the "Pay with Debit or Credit Card" button or pay with your Paypal account.
Looking forward to meeting you,
The Colors Team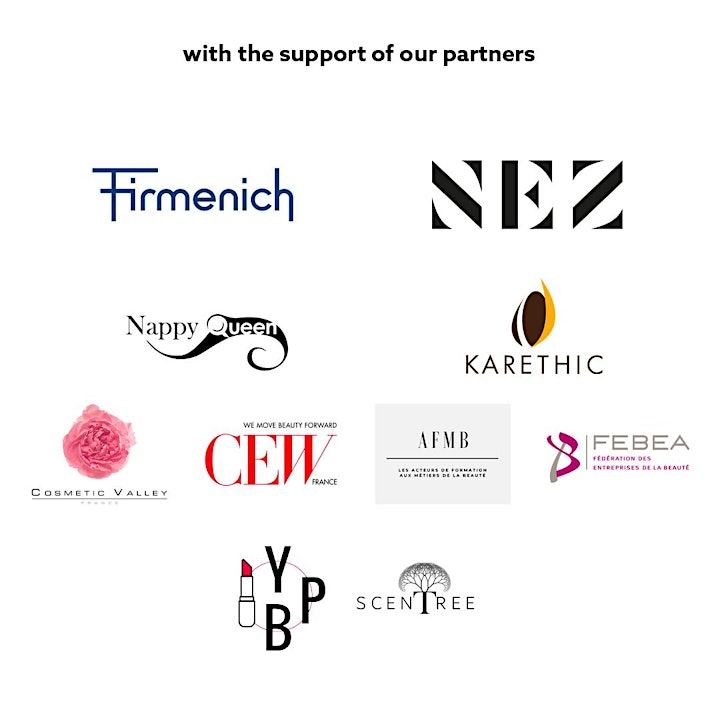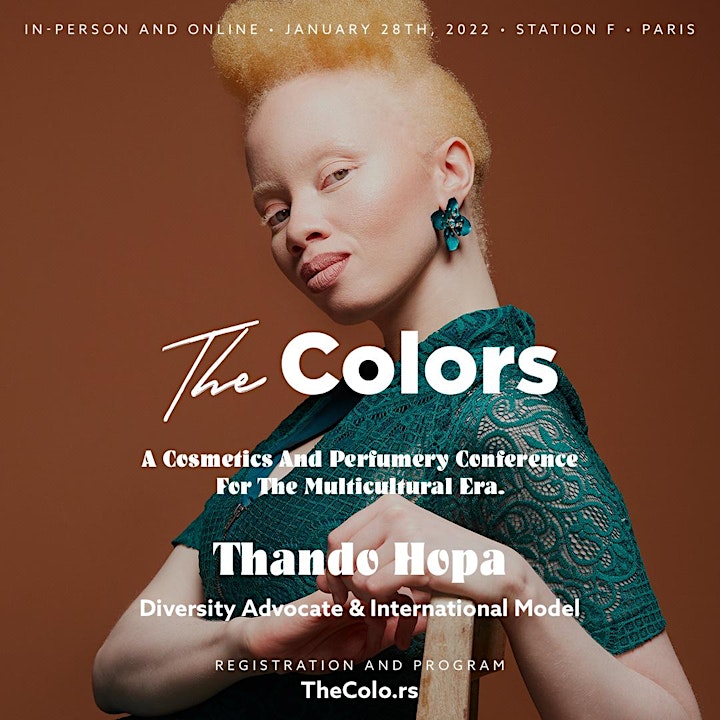 Organizer of The Colors Multicultural Beauty Conference