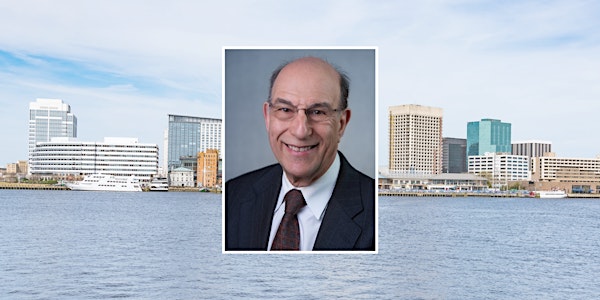 The Color of Law: A Virtual Evening with Author Richard Rothstein
Enjoy an evening with author Richard Rothstein and discussion on residential segregation in America.
About this event
Author Richard Rothstein takes a bold stance on neighborhood segregation in America in his latest book The Color of Law: A Forgotten History of How Our Government Segregated America (2017).
In the book, Rothstein documents how American cities became so racially divided and examines how federal, state, and local governments systematically imposed residential segregation.
Rothstein will discuss the book at a public lecture online. RSVP for the link for the program. The event is free. This event was previously postponed from April 2020 due to COVID-19.
Rothstein is a Distinguished Fellow of the Economic Policy Institute in Washington, D.C. He also is a Senior Fellow, emeritus, of both the Thurgood Marshall Institute of the NAACP Legal Defense Fund and the Haas Institute at the University of California (Berkeley).
The program features local panelists who will discuss neighborhood segregation in Hampton Roads:
Dr. Johnny Finn, Associate Professor of Geography at Christopher Newport University
Eugenia Jackson, President of the Hampton Roads Association of Real Estate Brokers
With Moderator: Attorney Jamilah LeCruise, Immediate Past-President of the South Hampton Roads Bar Association
The program is part of the Understanding Hampton Roads series sponsored by the Hampton Roads Community Foundation. These area organizations join the community foundation as event partners:
Chesapeake Bar Association
Norfolk & Portsmouth Bar Association Foundation
South Hampton Roads Bar Association
Virginia Beach Bar Association