| | |
| --- | --- |
| The Colloquium Series: LCG Art and Cultural Experiences (various dates) | |
Event Details
What is a Colloquium?
A colloquium is a group gathering during which information is shared and discussion is had on a selected theme or topic and is often concluded with a bite to eat an a bit more conversation.  The intent is not to solve all of the problems of the world, but to have authentic conversation on various topics of interest.  This is an opportunity to attend a gathering where there is a chance to speak and be heard and to exchange thoughts and perspectives in a larger community. 
Additional Art and Culture events: http://www.eventbrite.com/e/the-open-passport-expanding-perspectives-lcg-art-and-culture-tickets-11123772503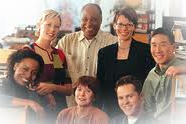 Communication Across Generations
It is most likely, that for the first time in the history of mankind, there are five living generations with (in some cases) radical differences in the way one perceives and processes information.  There are also radical differences in the way each generation communicates.  Each generation has its own list of expectations and responses for the other.  Some assume the older generation is stoic, stuck in the past and re-living the dreams and ideas of their youth.  Others may think that younger generations have been over-stimulated, and having become calloused, not recognizing the "shocking" factors that were historically common with crass, rude and generally "bad" behavior.  Where do you "fit"?  What is your understanding and what are your perceptions as they relate to the blending of many generations.  Come share in a conversation rich with information and opinions.  Come and broaden your perspective of understanding.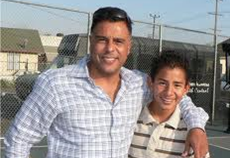 Where Have All the Mentors Gone?
Fewer and fewer young people are able to name an older mentor in their lives today.  Identifying a person who has been there to listen, be honest, sometimes advocate or advise, but most of all care, is a challenge for some in today's society.  For others, it has been possible to find such a mentor and they've had good experiences.  Who has been that person for you?  If you have had an amazing mentor, or if you are hoping to find one, this conversation is for you.  Share your stories and hear the stories of others.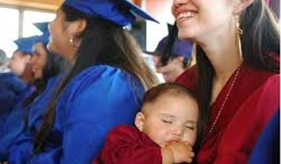 Adults Who Were Raised by Teen Parents
When a mother is young enough to be their own child's big sister, how does that affect the child when they become an adult?  We live in a society when it is no longer uncommon for pregnancies to occur while the mother is still in high school.  Some have graduated from high school to begin their adult lives with a child already in       pre-school.  A generation has passed and many of these children are now adults.  What effect and influence has being raised by very young parents, had on one who is now an adult twenty to forty years old?  What information might come forth as conversations stir around such an interesting topic?  Register now.  Space is limited.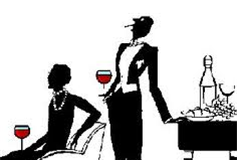 What is Privilege?
From the choices of definitions given at dictionary.com, I selected this one as "simply complete":   "A privilege is a right or advantage gained by birth, social position, effort, or concession. It can have either legal or personal sanction:" segments of other definitions might include the word "benefit".  Some definitions identify a likely example to be those who are rich.  There may be other privilege categories that will not be included in a dictionary definition… what about sports or entertainment icons.  Are they privileged… really?  Is privilege only reserved for the rich?  Chime in on this conversation as you bring your thoughts and ideas to this exciting colloquium.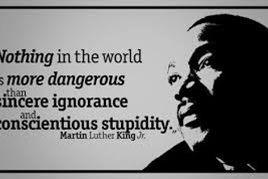 Enslaved Through Ignorance
Ignorance defined by Merriam-Webster is:  "a lack of knowledge, understanding, or education".  Some people self-define ignorance in other ways; maybe they erroneously incorporate mental illness into their definition.  Martin Luther King has been quoted many times on one of his opinions of ignorance: "Nothing in the world is more dangerous than sincere ignorance and conscientious stupidity."  Is ignorance a viable excuse for anything?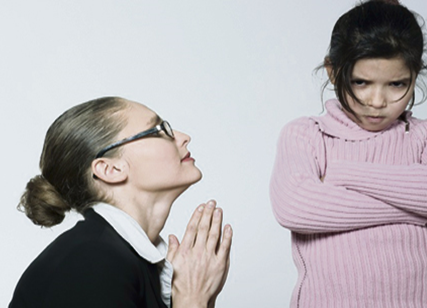 The New "Spoiled" Child
 - - Expectations and Power
Wikipedia lists some of the causes of a child being spoiled as: failure of parents to enforce consistent, age-appropriate limits; parents shielding the child from normal everyday frustrations; and provision of excessive material gifts, even when the child has not behaved properly.  Of course there are other reasons and factors as well, but how does this affect a person in later life?  Wikipedia goes on to offer that as adults, it is possible adult behavior might include: a loss in friends, failure in employment, problems with anger management, and more.   Share your thoughts and experiences.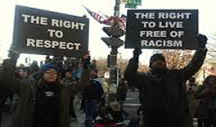 Racism is not Dead
The assumption, for some, is that racism is a thing of the past, as they reference all of the things now available to most people today.  The news questions the classification from time-to-time (seemingly more now than in the recent past.)  Some are willing to share their own recent 2012-2014 experiences of racism.  In some states one can walk into a restaurant and still see an obvious divide.  Where some actions may be the obvious indications of racism; subtle almost subliminal encounters are all around us today.  Join in eye-opening conversations and expand your perspective as you hear the stories and reflections of others.
 Additional Art and Culture events: http://www.eventbrite.com/e/the-open-passport-expanding-perspectives-lcg-art-and-culture-tickets-11123772503
When & Where
Pleasant Hill, California (1 mile from Pleasant Hill Bart)
3478 Buskirk Ave.
Pleasant Hill, California 94523


Organizer
Lonnie Graves: Art and Culture with Dr. Aaron Brody: Professor of Archeology
Lonnie Graves has been trainer, speaker, presenter and keynoter at many events across the United States. She served as a Director of Women's Ministries in the national office of the Christian Church (Disciples of Christ), where she also enhanced and directed the Leadership Development program. Graves has directed national and local travel experiences for groups within the United States, and outside of the United States to Haiti and the Dominican Republic. She has served on various Boards of Directors, and on planning teams for national events with international guests.   She has celebrated student learning as an adjunct college instructor, teaching General Education courses. Graves continues as a trainer, communications consultant and curriculum developer in her own business, incorporating contextual learning experiences, while expanding an understanding Art and Culture awareness.Lonnie is also a published writer and photographer. She is a graduate of California State University, Sacramento where she has degrees in both Journalism and Communication. She brings a diversified perspective of practical business experience and effective educational instruction.
The Colloquium Series: LCG Art and Cultural Experiences (various dates)