Description
The College Admission Journey:
How to Help Your Child Find the Right College & Stand Out During the Application Process
Today's college admission process has changed dramatically during the past few years. Therefore, parents, grandparents and guardians of high school sophomores, juniors and seniors, won't want to miss out on this college admission presentation created especially for you and your college-bound child.
Join us for a delicious lunch on Wednesday, May 24 from 12:00-1:30 p.m.
Learn the latest insights that'll help your child succeed in the college application process, while receiving answers to your most pressing questions.
Join Us & Discover How To:
Choose a college that fits your child's personality, academic skills and long-term goals.
Understand the alphabet soup of college entrance tests, including SAT, ACT, etc.
Ensure that your child's high school schedules match up with their preferred college's requirements, both academically as well as socially.
Write a compelling college admission essay.
Hear about the Coalition Application, a new way to apply to both MSU and U of M.
Maneuver the impact of the new ACT test coming in July.
And much more!
Paying for College
We'll also discuss the ins and outs of the financial aid process, including grants, scholarships, loans, work-study funds, as well as the Free Application for Federal Student Aid (FAFSA) form. What's more, we'll discuss college investment savings strategies, including the pros and cons of 529 Plans, Coverdell Education Savings Accounts, and additional financial strategies to help you and your child pay for college without going broke.
---

Facilitator
Adam Pawloski, CFP®
Financial Life Advisor
Telemus
Adam is a Financial Life Advisor at Telemus. He provides financial guidance to families and small business owners, including retirement income planning, estate and insurance planning, saving for education. Adam holds a B.A. in Business Management from the University of Michigan-Dearborn.


---

Featured Guest Speaker
Eva McGregor Dodds
Director
Collegewise Metro Detroit
Eva McGregor Dodds is the director of Collegewise Metro Detroit and past president of the Michigan Association for College Admission Counseling. Eva has worked with thousands of college applicants in two admission offices (Harvard University and The College of Wooster) and three high schools including Detroit Country Day School from which she transitioned to independent college counseling. Eva's passion is working with high school students and their families as they navigate the college admission process. She enjoys matching the unique talents and characteristics of students with ideal colleges while insuring that the applicant is showcased to his or her best possible advantage in the college application process.


---

Guest Speaker
David Morrison
American Funds
David Morrison is a Vice President and intermediary relationship manager at Capital Group. He has 25 years of investment industry experience and has been with Capital Group for 13 years. Prior to joining Capital, he was regional marketing director for American Legacy/Lincoln National in Chicago. He holds a bachelor's degree in finance from the University of North Carolina, Wilmington. He also holds the Chartered Mutual Fund Counselor® designation. David is based in Chicago.


---
Event Sponsors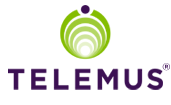 Telemus is an independent wealth advisory firm for high-net-worth individuals and their families with a reach that spans the United States. For more information about Telemus or to schedule an introductory meeting, please contact them toll-free at 855-TELEMUS or visit their website.



American Funds is one of the largest investment managers, with a proven track record of success in building wealth for investors. American Funds also offers comprehensive college savings programs, including CollegeAmerica® 529 Savings Plans. To learn more, visit their website.
---


Questions
If you have questions or are unable to attend, yet would like more information, please contact Matt Ran at Telemus. He can be reached at: mran@telemus.com or by calling 248-827-1800.
Your high school student is encouraged to attend.
Complimentary lunch provided. Please alert us to any special dietary needs. We're happy to accommodate you.