Description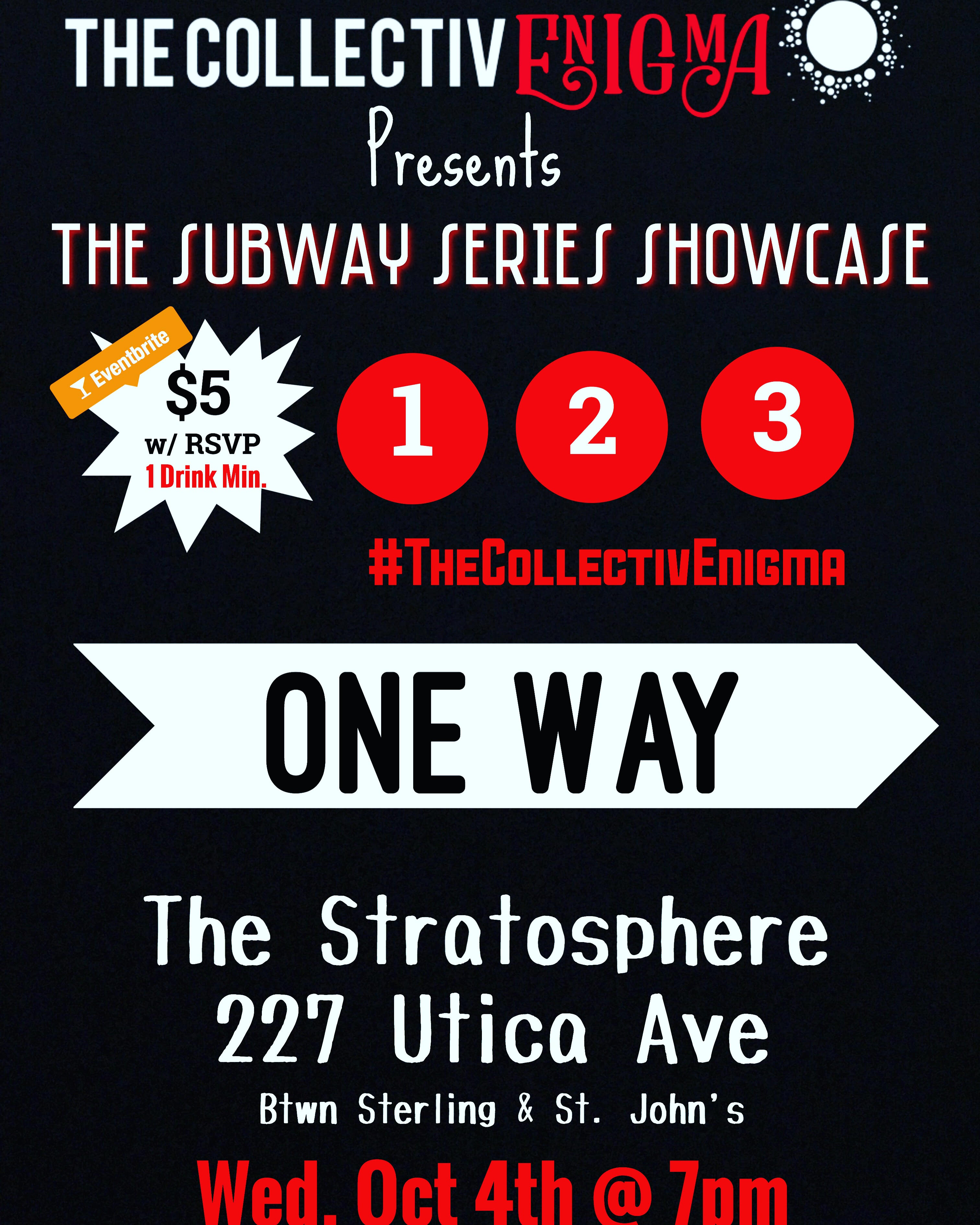 Comedy & Live Entertainment
Hip Hop N' R&B


Comedy & Live Entertainment
Hip Hop N' R&B


The CollectivEnigma Presents...

The Subway Series Showcase @ The Stratosphere located in Crown Heights

We have an awesome lineup of talented aspiring stars, come see them perform at our event

HOSTED BY:: Brandon aka Brandom Thoughts , The Entertainer Extraordinaire

#Comedy

#LiveMusic

#OpenMic

SOUNDS BY:: DJ Dre Easy

ADVANCE TICKETS $5 w/ RSVP on Eventbrite

$MORE AT THE DOOR & ONE DRINK Minimum Per Person

(Please RSVP because space is LIMITED!!!!!!)


Doors Open @ 7pm, Show starts @ 8pm

Contact @BrandomThoughts @NotSoPink

Eventbrite https://www.eventbrite.com/e/the-collectivenigma-presents-the-subway-series-showcase-tickets-37845925181

Check us out http://www.TheCollectivEnigma.org/

The Subway Series LINE-UP TBA

Vanetta Schoefield (comedian) Instagram: @viva.la.veee

Julio Diaz (comedian) Instagram: @juliodiaz321

Nova (rapper) Instagram: @supaflynova

Keilah (Singer) Instagram: @keilah_misfit

Cnotes (Rapper) Instagram: @cnotes718

Sarah "Tournesoul"(singer) Instagram: @tournesoulartist

Derek Foulks (Comedian) Facebook: www.facebook.com/derek.foulks

and more….