THE COLLECTIVE & Through Darkness - Spokane, WA
Description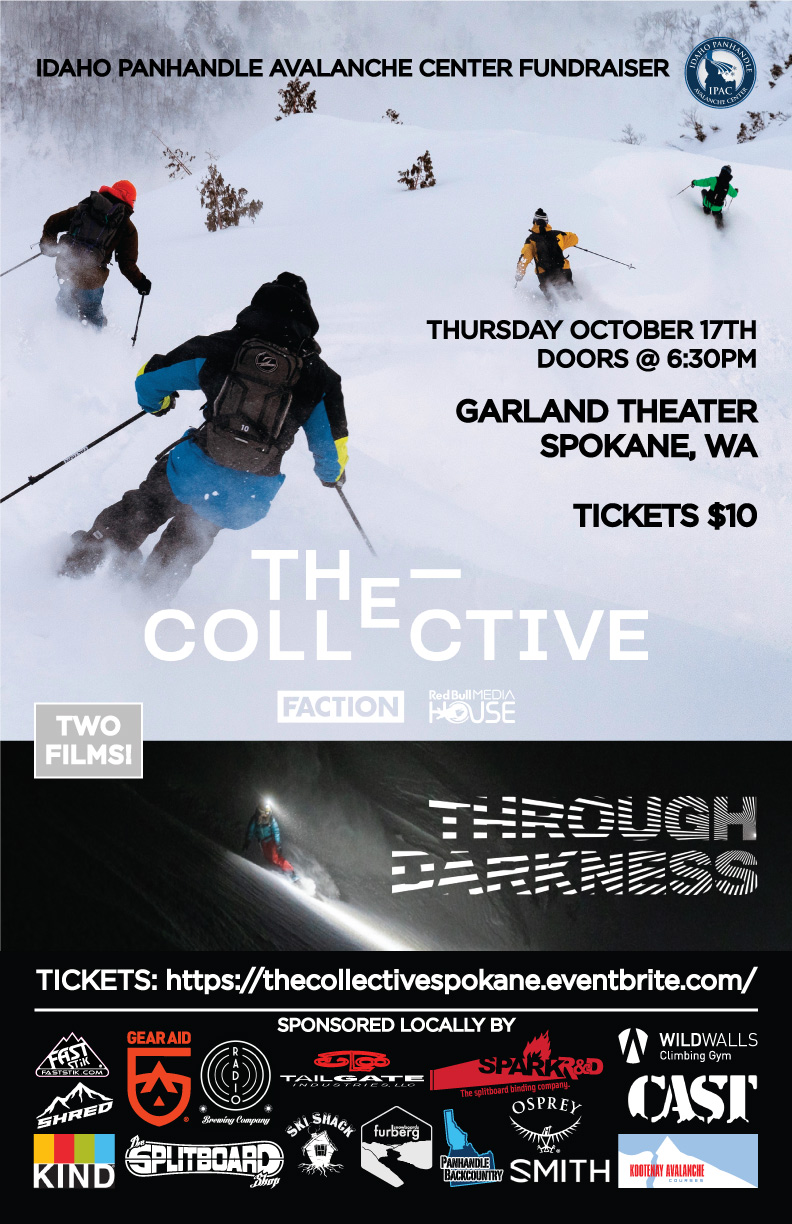 Come out to the Garland Theater in Spokane for the films: THE COLLECTIVE and THROUGH DARKNESS and support Friends of Idaho Panhandle Avalanche Center.
Get stoked for Winter with some great films, raffle prizes and more!
All proceeds go back to the avalanche center for forecasting and education!

THE COLLECTIVE
Adventuring to undiscovered peaks together, plotting midnight-raids on inner-city handrails, lapping your home run until that last ray of sunshine disappears behind a distant ridge... Skiing is Collective.

This film is our definition, written by a diverse team, each with their own ideas, their own forms of expression. THE COLLECTIVE is more than a sum of its parts. It doesn't matter who you are or where you come from – it feels good to be part of something special.
Watch THE COLLECTIVE trailer:
https://www.youtube.com/watch?v=LCsgtyrlj9Q
For more info about the film go to: us.factionskis.com/pages/thecollectivefilm
---

THROUGH DARKNESS
High up in northern Norway, above the Arctic Circle, five snowboarders, some local, some visitors, are out in the mountains during the polar night. Their attention to the dark is curious, their perception focused on the immediate environment. Their field of view is narrowed along with the length of daylight, everyday life becomes a challenge, one's own rhythm changes. The title of the movie "Through Darkness" can be understood quite literally, but also as a metaphor: do we need darkness, in order to recognize the brightness of light?
Watch THROUGH DARKNESS trailer:
https://www.youtube.com/watch?v=Mqaobr6w6_I
For more info about the film go to: www.throughdarkness.org
---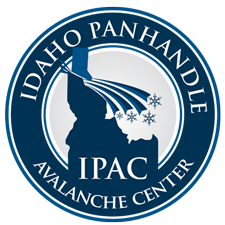 All proceeds of ticket sales and all raffle proceeds go to Friends of IPAC, a 501c3 non-profit organization.
For more info on Idaho Panhandle Avalanche Center and listing of upcoming avalanche courses: www.idahopanhandleavalanche.org
Join the local community of backcountry skiers and splitboarders at: www.panhandlebackcountry.com
Stay tuned for more details!