The Collective is a group comprised of artists, activists, writers, scholars, entrepreneurs, and community leaders.
About this event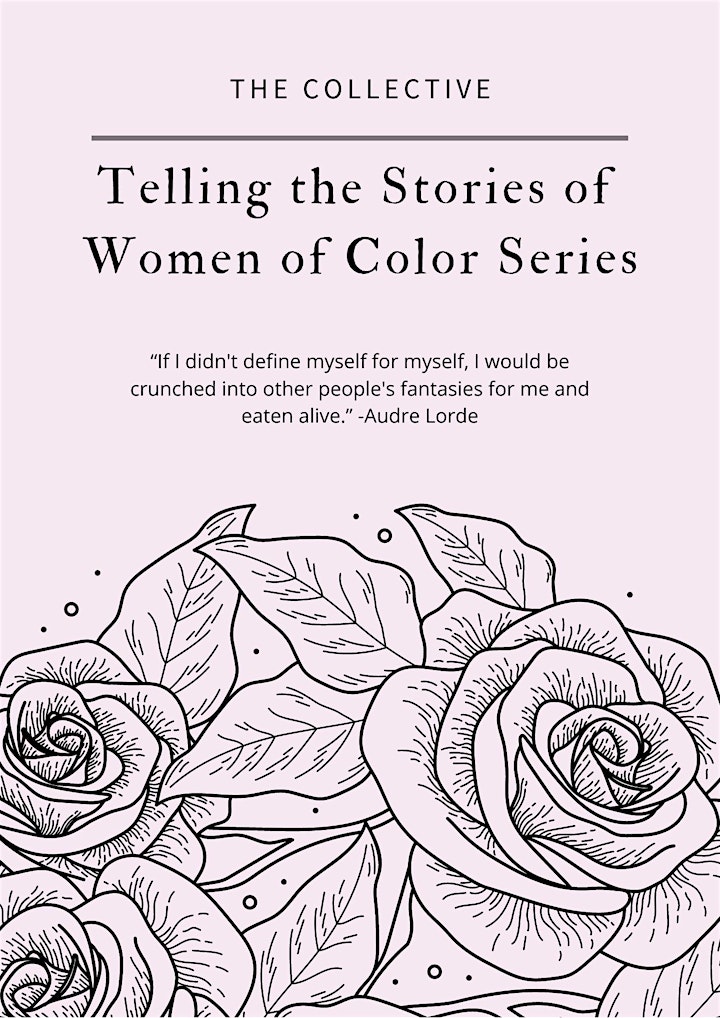 Join the Collective for the Telling the Stories of Women of Color Series. The Collective is a group comprised of artists, activists, writers, scholars, entrepreneurs, and community leaders. We share the stories of minoritized women in America. We aim to lift up and create space for women of color to share their voices, especially as it relates to the intersection of race, gender, and class. As the drum majors of justice, we bear witness. We carry our sisters' stories with us and in us, giving birth to our shared truth.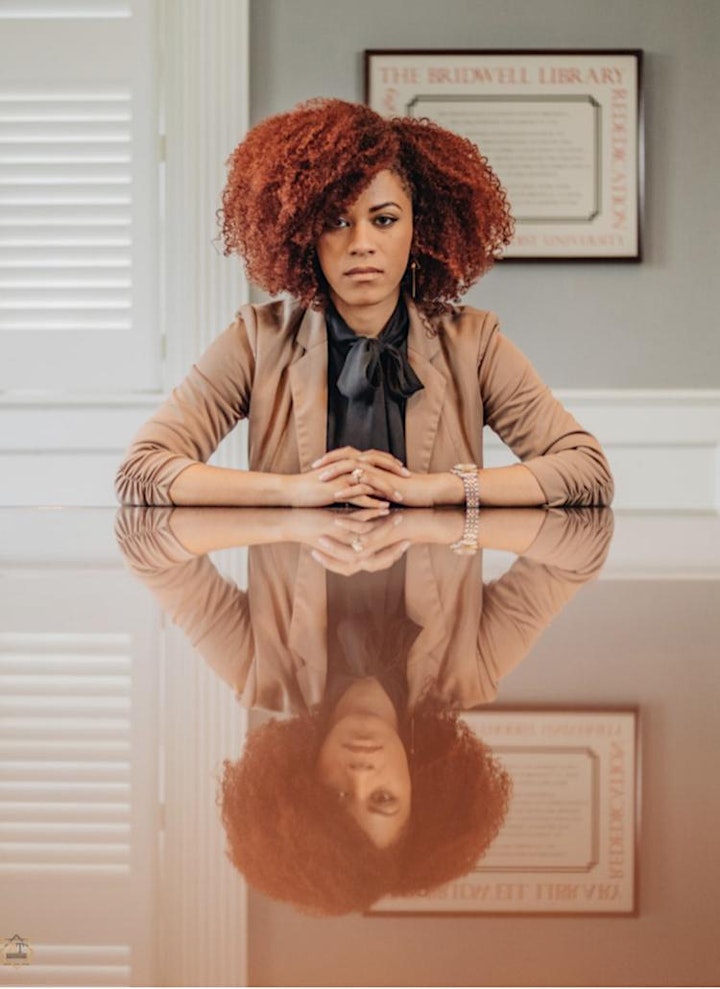 Saturday, March 6, 2021, 1:00 PM Myca Williamson, Founder of Generation-wealth.org
Myca Williamson is a born and raised Dallas gal. She is an SMU Meadows alum and recent Cox MBA grad who currently works as freelance business consultant and content strategist. During her time at SMU, she served as a 2019-2020 Human Rights fellow, and her project focused on generational wealth and the power of financial literacy in black communities. Generation-Wealth.org provides a historical analysis of economic injustice from 1865 to the present as well as a film and educational resources for learning about money management. When she does not have her nose in a book, Myca is writing poetry, making playlists or knee deep in an interesting conversation/debate with her friends. You can follow more of Myca's work at mycaraquel.com.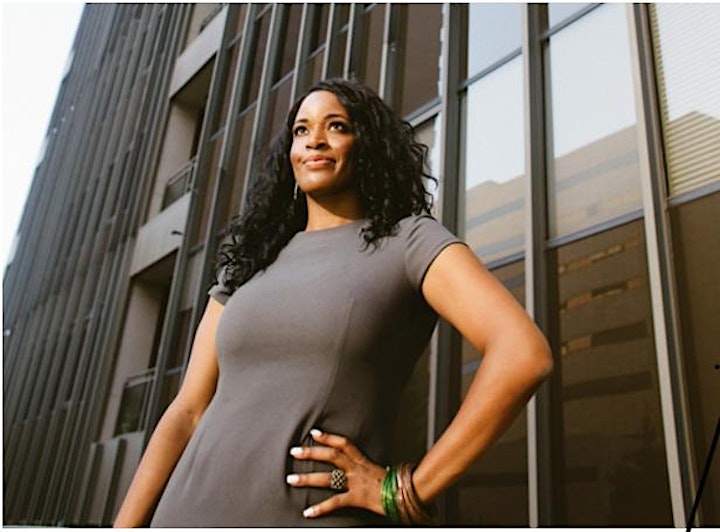 Saturday, April 24, 2021, 2:00 PM Jasmin Brand, CEO of HER Texas
Jasmin Brand is the founder of The Start, a creative agency and digital publisher specializing in culturally rich content and experiential events. She brings close to a decade of executive experience in tech-driven, marketing strategy and digital publishing to the Texas media landscape and recently served as CEO of Launch DFW, the region's first platform dedicated to the Dallas-Fort Worth startup scene.
Passionate about providing opportunities for other female founders like herself, Jasmin launched Her Texas, the first ever digital ecosystem for women who live, work and play in Texas.
In 2019, Jasmin co-founded Eat.Drink.Explore., a global content platform and lifestyle community (set to debut in early 2021) for people who love food, wine and travel. She also serves as head of marketing and strategy.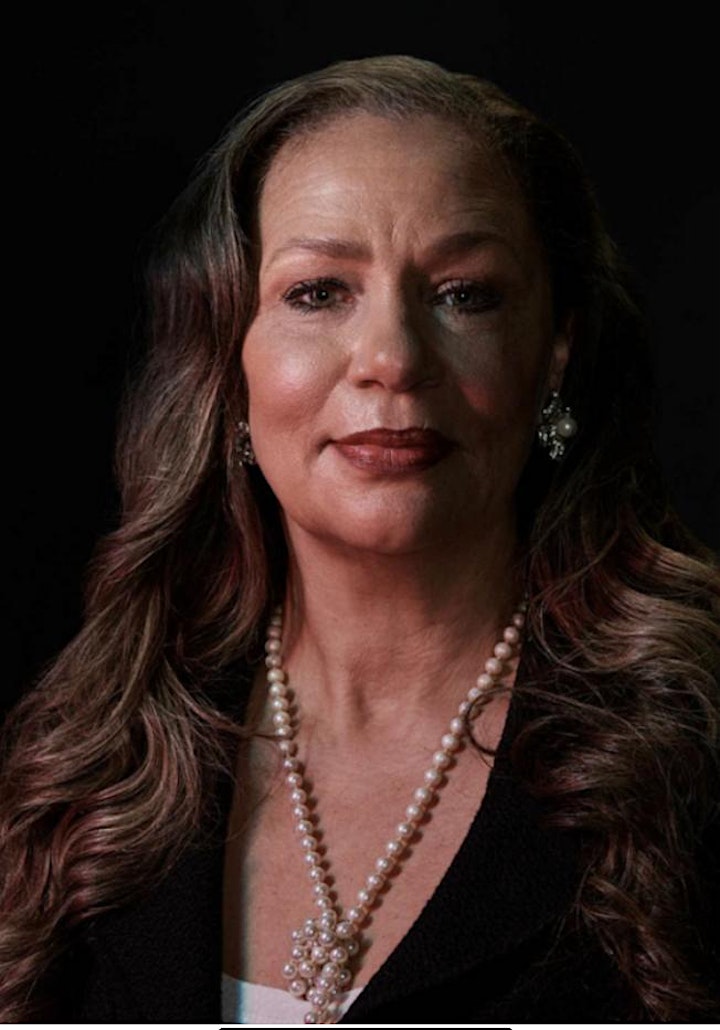 Saturday, May 1, 2021, 1:00 PM Michele Turner, Associate Vice President, Office of Business Diversity and Economic Opportunity, University of Southern California
Dr. Turner is an accomplished higher education administrator with extensive entrepreneurial, corporate executive and academic experience, who remains deeply committed to involvement that advances policies and practices which improve access, equity and inclusion. In 2019, Dr. Turner published the highly praised "AFFIRMED: Life Lessons in Racial Healing and Transformation" (2019). This work adeptly offers her uniquely lived experiences as a relevant vehicle to confront 21st century issues of race, heritage, identity and leadership. (Available at: Amazon.com or autographed copy at: sheliturner.com)
Dr. Turner is currently tasked with building and leading the University of Southern California's first Office of Business Diversity and Economic Opportunity (BDEO), which seeks to utilize USC as an anchor institution for diverse contracting across its academic and healthcare enterprise, and serve as a model for institutional diverse contracting in the region.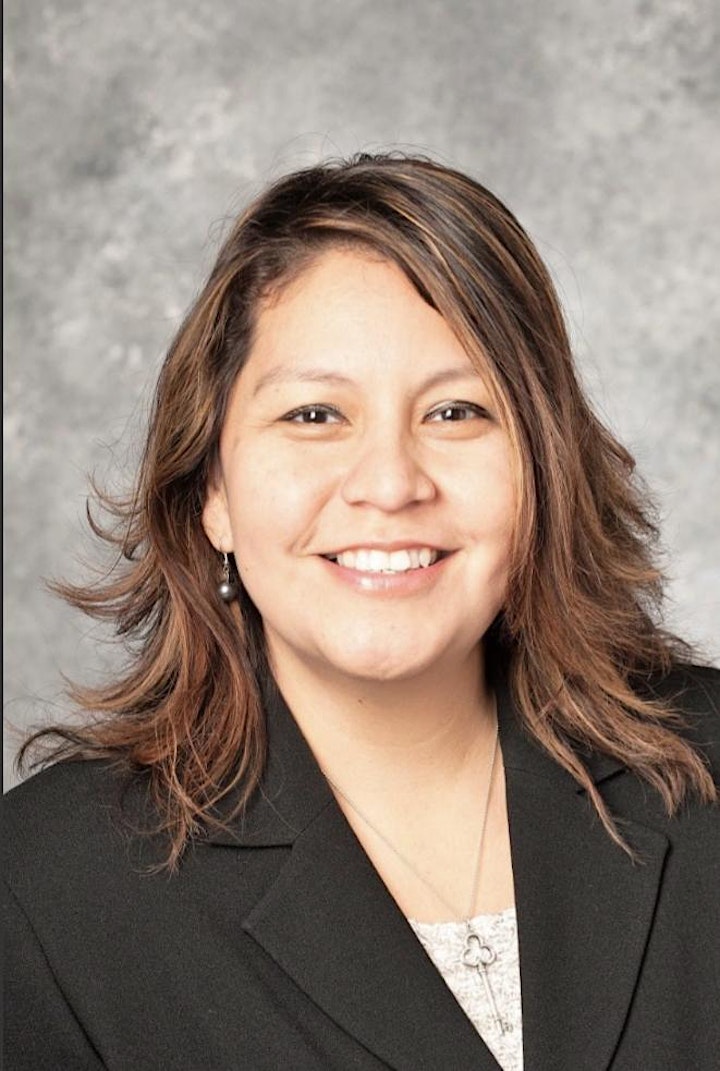 May 29, 2021, 1:00 PM
Mary Margaret Rangel, Director of Southern Methodist University Alumni Relations
Mary Margaret Rangel serves as SMU Director of Alumni Relations with eighteen years of experience in communication, engagement, and community relations with diverse populations. Born and raised in San Antonio, Texas, her first entrance into higher education resulted from dual-credit exposure at San Antonio Community College as a high school student. She earned a Bachelor's degree in Communications from Texas A&M University-Corpus Christi. Mary Margaret's experience as an active duty military spouse gave her particular strength in adapting to new environments and creating successful community relationships, programming, and events for K-12, higher education, non-profit and military communities. She has lived in Washington, California, Colorado, and Virginia before returning to her home state of Texas.
In 2017 at SMU, Mary Margaret earned a Master's Degree in Liberal Studies with a communication concentration. Her professional goals involve utilizing the knowledge gained from the Doctor of Liberal Studies program in combination with her extensive background in education, nonprofits and the military, to continue to develop her life's work in community connection. Her doctoral dissertation focus area is "The Impact of Cultural Narratives on Educational Journeys for Underrepresented Communities." Mary Margaret possesses a strong sense of responsibility to share the knowledge she has with others in both formal and informal settings.
Saturday, June 5, 2021, 1:00 PM Kymberlaine Banks, Partner, DiversityCrew
Kymberlaine is a dynamic, passionate leader, known for engaging employees and teams for the greater good in the workplace and the community. She long ago embraced her calling as an activist working to eliminate barriers to inclusion and belonging.
She leverages decades of executive experience to help organizations develop and foster cultures where equity, respect, and fairness are cornerstones. She helps improve business outcomes by artfully coaching brave leaders to take a hard look at the dynamics of diversity within their company, and chart new, inclusive paths to greater success. Kymberlaine is recognized as a builder of bridges between good corporate citizens, social businesses, and the nonprofit organizations they work with to make the world better. In addition to her work with Diversity Crew, Kymberlaine guides Corporate Social Responsibility (CSR) and Environmental, Social, and Governance (ESG) strategy for companies of all sizes at Communities Foundation of Texas. Her specialty is forming meaningful connections within organizations, while strengthening their ties to the community.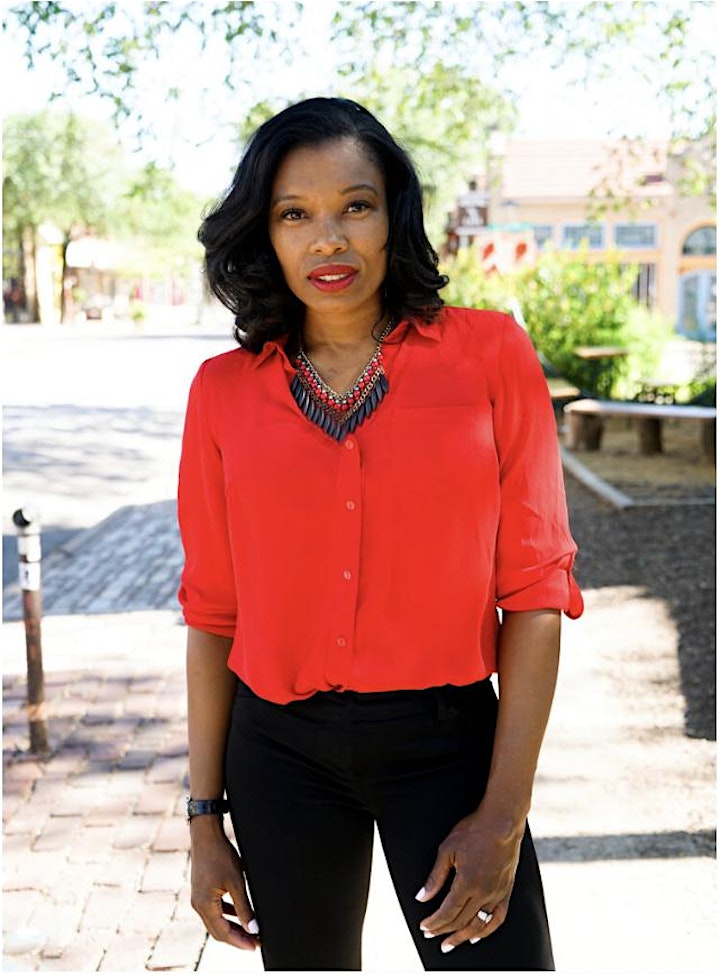 Saturday, July 17, 2021, 1:00 PM Jamilia Thomas, Senior Vice President for Big Brother Big Sister
Jamila Thomas, is a motivational speaker, author, and entrepreneur. Currently, Ms. Thomas is the Senior Vice President for Big Brother Big Sister Lone Star, Founder and President of Women Divine, and the former Director of Racial Equity for the Dallas Independent School District. As a result of her commitment to excellence in all endeavors, Jamila Thomas was named a 2019 Presidential Leadership Scholar appointed by the Presidential Centers of William J. Clinton, George H.W. Bush, George W. Bush and Lyndon B. Johnson.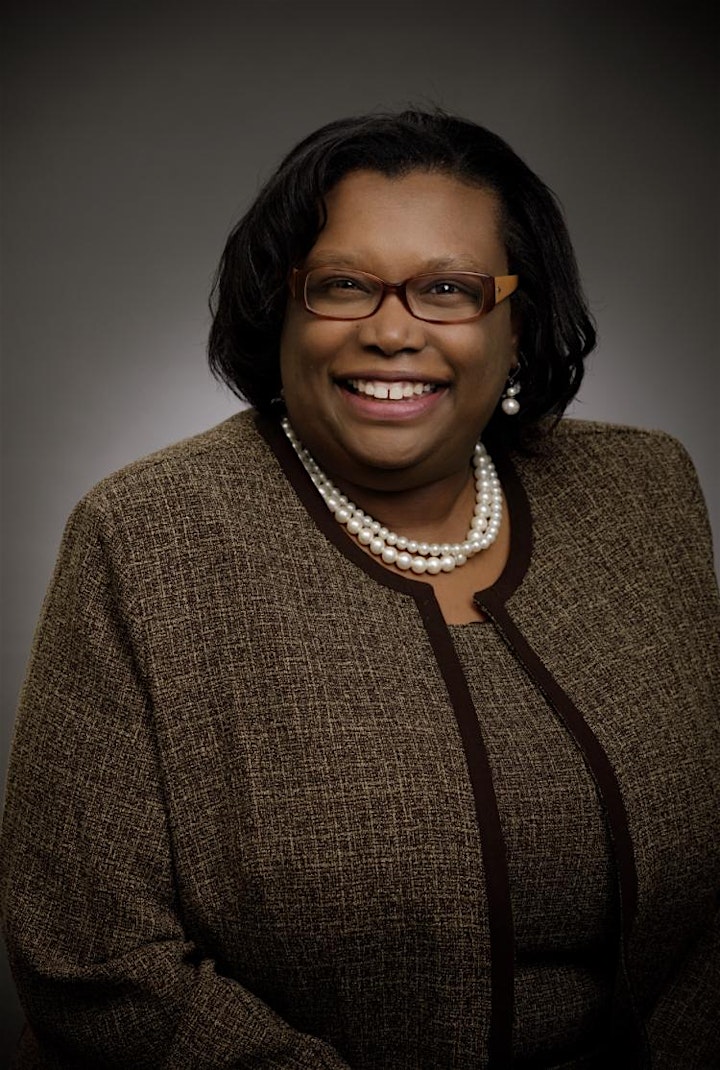 Saturday, August 7, 2021, 1:00 PM Dr. Stella L. Smith, Associate Director of for the Minority Achievement, Creativity and High-Ability Center, Prairie View A&M University
Stella L. Smith, PhD is the Associate Director for the Minority Achievement, Creativity and High-Ability (MACH-III) Center and an Adjunct Instructor in the Department of Educational Leadership and Counseling at Prairie View A&M University. In this role, Dr. Smith provides strategic leadership and oversight of the MACH-III Center operations including financial, programmatic, research and assessment activities.
A qualitative researcher, her scholarly interests focus the experiences of faculty and administrators of color in higher education; African American females in leadership in higher education; access and inclusion of underserved populations in higher education, and P–20 educational pipeline alignment. For the entirety of her professional career, she has worked in areas that promote access for underrepresented populations to higher education. Dr. Smith is a strong advocate for social justice and passionate about creating asset based pathways of success for underserved students.
Dr. Smith was recognized with a 2014 Dissertation Award from the American Association of Blacks in Higher Education and as part of the 2019 class of 35 Outstanding Women Leaders in Higher Education by Diverse Issues in Higher Education. Dr. Smith serves as the Managing Editor the Journal for Minority Achievement, Creativity and Leadership and an Associate Editor of the Journal of Family Strengths.
Prior to this role, Dr. Smith served as the Associate Director for the Longhorn Link Program, a federally funding TRIO student support program in the Longhorn Center for Academic Excellence (LCAE) in the Division of Diversity and Community Engagement at The University of Texas at Austin. Prior to that position Dr. Smith served as the Executive Director for Administrative Services where she oversaw the development, implementation and management of administrative services (financial processing and human resource management) for more than 200 employees in the Division of Diversity and Community Engagement at the University of Texas at Austin.
Dr. Smith earned her PhD in Educational Administration with a portfolio in Women and Gender Studies from The University of Texas at Austin.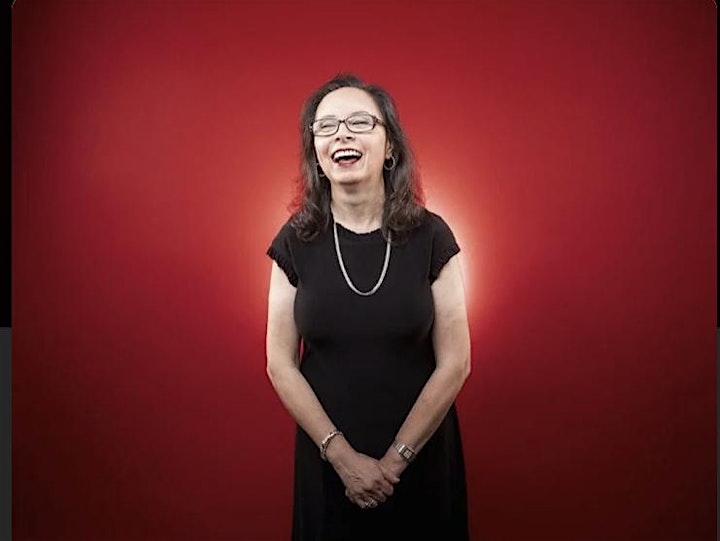 September 19, 2021, 1:00 PM
Ana I. Hernandez, Senior Vice President, PlainsCapital Bank
Ana I. Hernandez is senior Vice President and senior loan officer at PlainsCapital Bank. As a first-generation college graduate born in Mexico, she believes in paying it forward by helping others. In her field, she provides financial solutions to businesses on gaining access to capital to help them achieve their business goals. She is a strong advocate for education and the importance of empowering women with financial literacy. She is an active mentor to young women attending Dallas-area middle and high schools and young Latina professional women. She volunteers her time equipping women who are victims of financial and physical abuse with the knowledge they need to be economically secure, both in English and in Spanish, at organizations such as The Family Place and Genesis Women's Shelter. In addition, she serves on several committees and boards, and on weekends, she volunteers feeding the homeless or packaging meals that feed children in disadvantaged countries with Feed My Starving Children, a Christian nonprofit organization.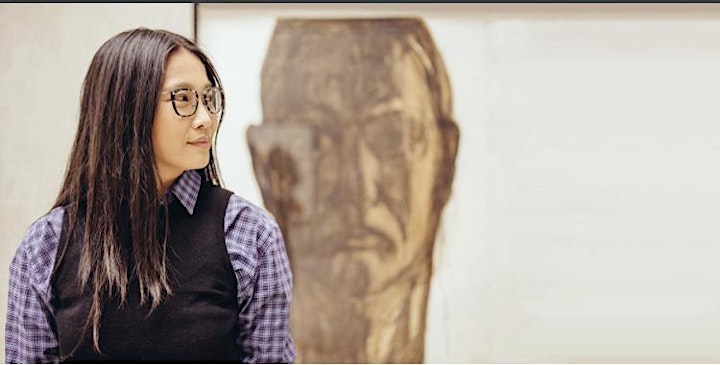 December 11, 2021, 1:00 PM
Jin-ya Huang, Founder of Break Bread, Break Borders
Jin-Ya Huang is a social impact, community development, and creative innovator with a focus on the intersection of human-centered design, equity, diversity and inclusion. She is the founder of Break Bread, Break Borders (BBBB), catering with a cause social enterprise empowering refugee women economically through the storytelling of cooking, food, and culture. She is an expert in sustainable global supply chain, and has over 16 years of extensive background in marketing for the Fossil Group, JCPenney, and Neiman Marcus. Jin-Ya is an acclaimed interdisciplinary artist who has shown in galleries in Dallas, Miami and New York. Her work examines her Asian identity and diasporic immigrant experience. She has produced innovative and interactive experience projects with museums in the DFW Metroplex. Her focus is on social justice, food security and human rights issues in K-12 and higher education programs. Jin-Ya is an accomplished, published writer and public speaker. Her work has been featured at the Bush Institute, Dallas Festival of Books and Ideas, Vignette Art Fair, Amon Carter Art Museum, Crow Museum of Asian Art, Texas Lyceum, Toyota of North America TAASiA Corporate ERGs and more. With an eye towards new approaches to entrepreneurship, empowering women and improving race relations, she serves on the Advisory board of the LiftFund, The OpEd Project, Creative3 Center at Dallas Museum of Art, Dallas Independent School Social and Racial History Board and Metropolitan Arts Media. Jin-Ya is highly regarded for her ability to bring communities and people of all backgrounds together. Her reputation as a community builder won her an appointment as a social entrepreneur at SMU Hunt Institute Economic Inclusion Consortium and City of Dallas Task Force of The WCIA (Welcoming Communities of Immigrant Affairs). She is a proud member of the Orchid Giving Circle, a fund of The Texas Women's Foundation, also she is a current fellow of the Presidential Leadership Scholars Program.
Organizer of The Collective: Telling the Stories of Women Color Series