About this Event
Returning for its 4th consecutive year, The Collective Foodie Conference brings together top shelf (or "the upper crust") food and wellness trendsetters, entrepreneurs, executives, influencers, and social creatives for a day of powerful conversations and connections..
This year's theme is Bridging Food & Wellness - and no city embodies this ethos more than Los Angeles. From changing consumer palettes to a burgeoning health-focused marketplace, there's no denying that food and wellness make a powerful pairing. Emerging trends and increasingly savvy customers demand a holistic approach to food and wellness.
Find out why The Collective Foodie 2020 is the most-talked-about food conference in Los Angeles - Join us as we explore the intersection of food and wellness through engaging, candid, thoughtful discussions with today's leading voices in the food + wellness spaces!
WHY ATTEND?
Because enjoying food and wellness is about community and conversation! Network with our elite attendees, learn from the industry's most innovative thought leaders and connect with others that share your passion as we discuss what it takes to break into the market and how to remain relevant in the continuously-evolving business of food.
Come for the conversations, taste the latest trends, and stay for the company. See you at The Collective Foodie 2020!
INCLUDED IN YOUR TICKET - All day access to The Collective Foodie Conference 2020 with a day of panels and talks with top food & wellness execs, creatives, influencers, and trendsetters. All -day food and wellness experiences. Pop-up Food & Wellness Lounge. Breakfast, lunch, afternoon snacks, and the closing reception. Coffee and snacks throughout the day. TCF 2020 Gift Bag with goodies from our partners & friends worth $100+ dollars.
PROGRAM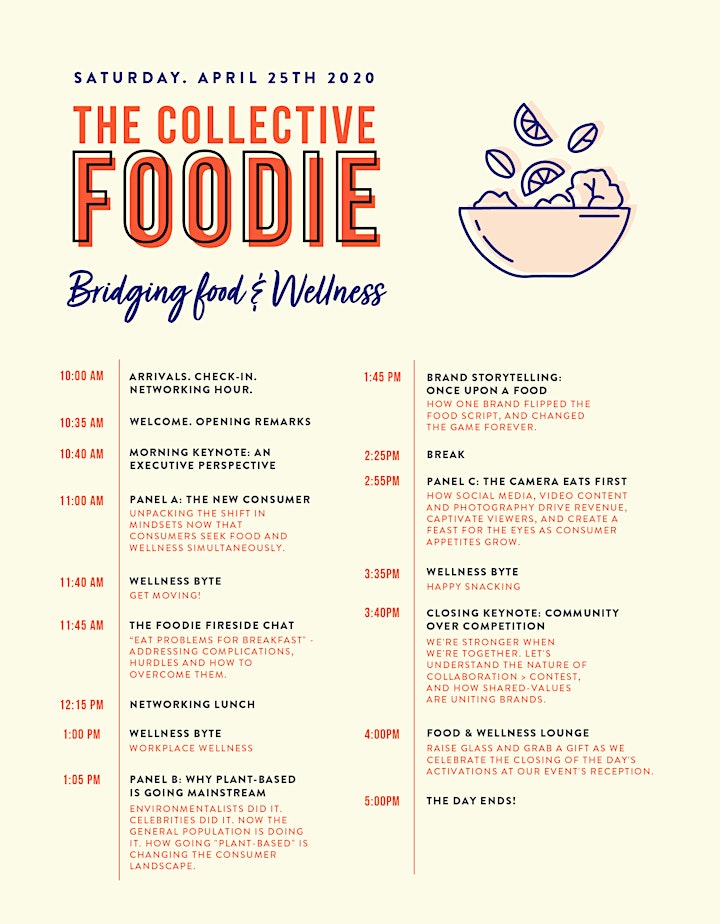 SPEAKERS
We are excited to share with you our 2020 speakers! Stay tuned for updates as we continue to confirm our TCF 2020 speakers and sponsors!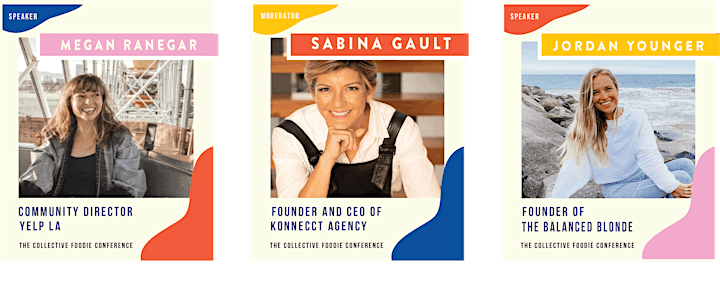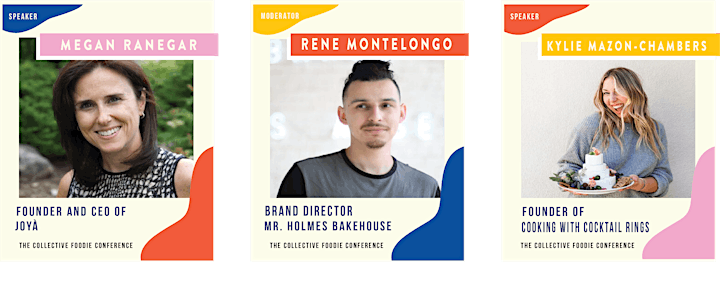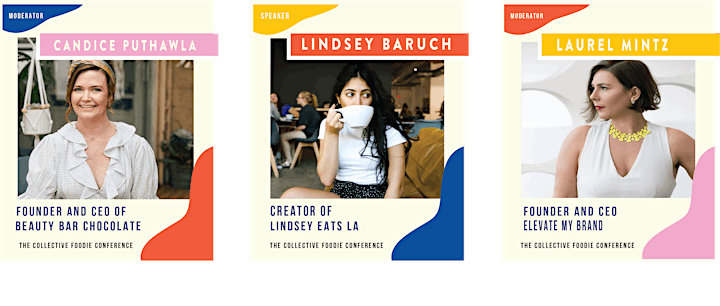 PAST SPONSORS & PARTNERS