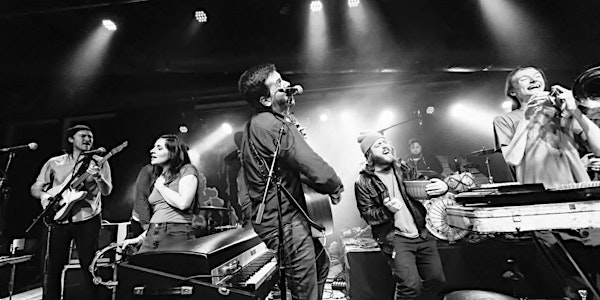 The Collection, Kathleen Murray
When and where
Location
Ballard Homestead 6541 Jones Avenue Northwest Seattle, WA 98117
Performers
The Collection
Kathleen Murray
Refund Policy
Refunds up to 7 days before event
Description
10/20 The Collection, Kathleen Murray:

"If you love an uplifting band, The Collection is for you" - Bob Boilen (NPR Music)
"Her words sit in direct competition with society's obsession with instant gratification, with the shiny and the shallow. Across 'Fallen Branches' Murray sings of the search for authenticity, a theme that runs throughout her album... Throughout Woodland Voices she proves to be a talented wordsmith, painting vivid pictures without the need to resort to cliche" - When The Gramophone Rings
@ Ballard Homestead
7:30p show, 7p doors
All ages, seated
MORE EVENT INFO:
- Seating is not reserved.
- We have a mix of padded chairs and benches available.
- We are an all ages venue.
- Please refrain from talking or texting during the show.
- Please enter quietly if the show has already begun.
- Please leave quietly, it's a very quiet neighborhood.
- Kids 10 & under are free at Abbey Arts concerts & arts events unless noted.
- For ADA information at Ballard Homestead, please see www.ballardhomestead.org/rent or email arts(at)fremontabbey.org There is a ramp around back on the south side of the Homestead for wheelchair access. Fremont Abbey is ADA accessible on both levels.
ABBEY ARTS, SEATTLE | NONPROFIT 501C3, NON-RELIGIOUS, EST. 2005
Presenting welcoming music, arts & cultural experiences for people of all ages & incomes.
We support low income families, veterans, and humanitarian nonprofit workers with free event tickets. http://www.fremontabbey.org/artsconnect
Venue rental info & more: http://www.fremontabbey.org/rent
Concert & events calendar: http://www.abbeyarts.me
Home Venue: Fremont Abbey, 4272 Fremont Ave North, Seattle, WA 98103 / 206-414-8325
Ballard Homestead: 6541 Jones Ave NW, Seattle
All ticket sales are final unless noted.