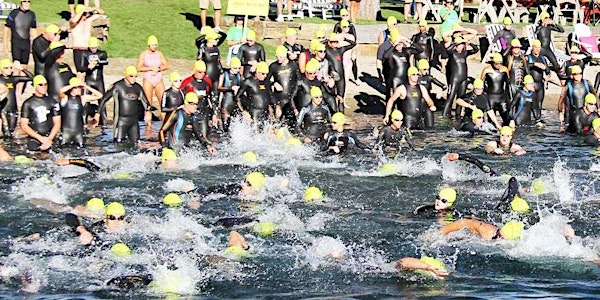 The Coeur d Alene Crossing 2019 - 1.2 & 2.4 mile Swim Presented by Parker Subaru
When and where
Location
Coeur d Alene Resort Golf Course 900 S Floating Green Dr Coeur d'Alene, ID 83814
Description
We are offering two different distances this year. There will be a point to point 2.4 mile open water swim. The start is at Discovery Marina at Eddies and the finish is at the Hagadone Event Center and a 1.2 mile swim from the middle of the lake to the Hagadone Event Center. Swimmers doing the 2.4 mile swim will be transported to Discovery Marina at Eddies on a cruise boat. Swimmers doing the 1.2 mile swim will be transported to the middle of the lake. The boats will leave the Hagadone Event Center at 7:00am. Boarding will be at 6:30. Final start information will be outlined in the Pre-Race Technical Briefing at the boat. Participants swimming the 2.4 mile swim must be at least half way before the offical clock is at 1 hour and 10 minutes. Any swimmers failing to be halfway over the allotted time will be stopped and listed as DNF. Paramedics and Law Enforcement will be present. Water temperature in Lake Coeur d'Alene is expected to be appx 72 F. Wetsuits will be allowed but not mandatory.
This open water swim is designed to raise money for three great charities. We HIGHLY encourage you to raise money.
The goal is for each swimmer to raise $250.
T-SHIRTS WILL NOT BE GIVEN OUT TO ANYONE REGISTERING AFTER SUNDAY, 1 WEEK BEFORE THE EVENT. NO EXCEPTIONS ** ALL FUNDS ARE NON-REFUNDABLE AND CANNOT BE TRANSFERRED**