Description
If you believe you have what it takes for a career in technology, our Cincinnati Coding Bootcamp is the place to start. Join us for one of our upcoming Bootcamp Breakdown Sessions and we'll guide you through the MAX Coding Bootcamp.
93% of our Coding Bootcamp Graduates are placed in new IT careers within 90 days of graduation. Yes, that stat is correct, 93%. That's what we consider a solid return on your investment. But, we're more than a Coding Bootcamp, we've been a leader in advanced technical training for more than 21 years. So you get exposure to our experience and and rockstar instructors.
You can train in JAVA or .NET, but for right now, we just want to understand your goals. Let's leave the geek speak for later. Join us for our Bootcamp Breakdown and we'll explain everything you need to know.

Check out the Bootcamp Breakdown details below.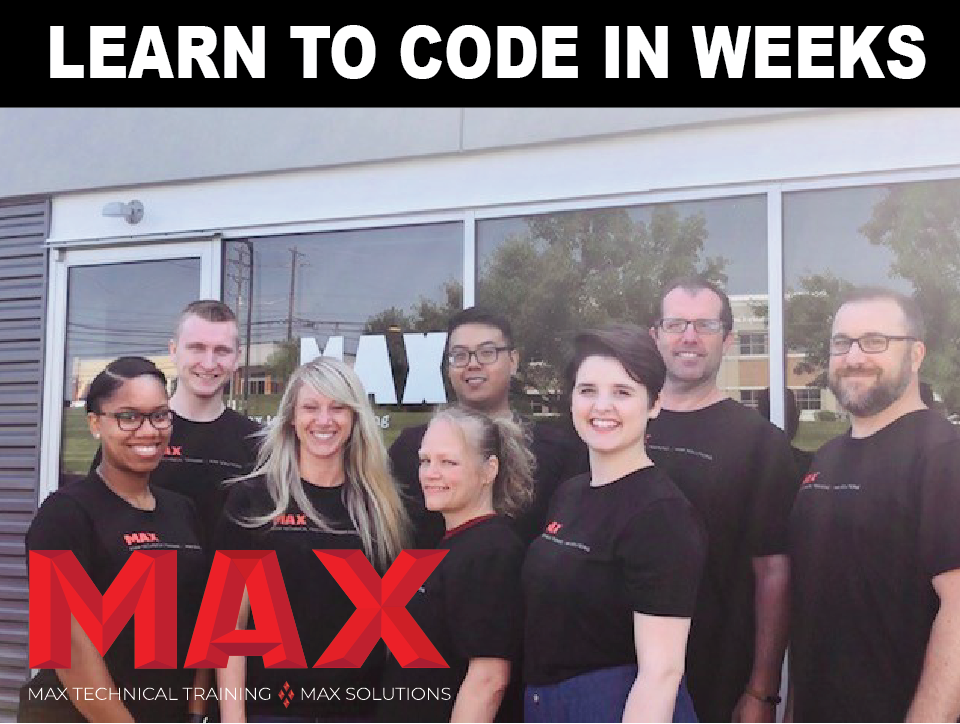 HERE'S WHAT TO EXPECT AT OUR BOOTCAMP BREAKDOWN

Doors open an hour before start time. Come early to socialize with our advisors, instructors, and alumni before we get into the Bootcamp Breakdown. Enjoy beverages and snacks on us!

Get to know MAX, our team, and get a feel for our family atmosphere.

Learn about our Part-time and Full-time Coding Bootcamps.

Find out what the Bootcamp experience is like, a day in the life, and what's after graduation.

Q&A discussion. Stick around to talk one-on-one with a team member.


We make it easy! We're here to help you all the way through the experience.


Career-Focused Experts
We bring in experts from different ends of the spectrum to help prepare you for your career. Our team in our Success Center will guide you through resume building, interview preparation, one-on-one coaching, and more than 40 hours of career-focused training throughout the Bootcamp.
Our experts are Allstars in their field and they're excited to help train the next group of up and coming techies. We take a holistic approach to the education of our students. When you come to MAX your a part of our family for life.
Aren't All Bootcamps The Same?
Of course not! At MAX our Bootcamp is a family atmosphere. We facilitate encouraging and supportive environments. Our instructors and alumni are always making themselves available to our students. We love to share the stories of our students.
Just last month we helped one of our Bootcamp graduates get placed into a new position. He graduated our Coding Bootcamp 4 years ago! Once you're family, you're always family at MAX.
Register for our Coding Bootcamp Breakdown and take the first step towards a brighter future.