Event Information
Location
The Warehouse Studio
100 Powell Street
Vancouver, BC V6A 1G1
Canada
Description

Explore your limits in a safer space with expert sexologists at the CoCreative Sex Summit Feb 14-16.
The SEX UP YOUR LIFE Soirée and COCREATIVE SEX SUMMIT is a Valentine's weekend of discoveries, waking of the senses and celebration curated by a selection of some serious talent of international sexperts, facilitators and artists.

For a full description, detailed information including bios, schedule, and video, please go to our website:
CoCreativeSexSummit.com
Come to The Warehouse Studio this February 14-16th for the sexiest Valentine ever!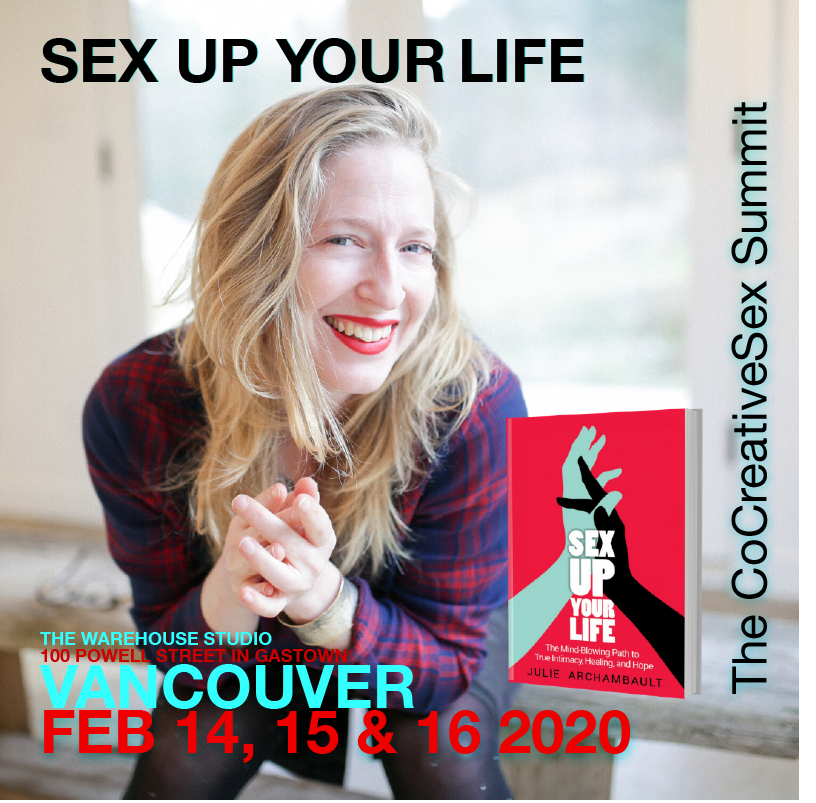 The Sex Up Your Life Soirée kicks off the weekend of sex-centered talk, art, workshops, celebrations, and masterclasses for couples and individuals, including:
Feb 14th 2020 Sex Up Your Life Soirée and Book Launch
An Elegant Evening for the Senses with Petites Bouchées and Champagne to kick off the Summit!
•
Julie Archambault's book launch: "Sex Up Your Life: The Mind-Blowing Path to True Intimacy, Healing, and Hope
•
Panel of International Sexperts including Destin Gerek, Devi Ward, Satyen Raja: "Defining the Line: When Does Sex Hurt You, When Does it Heal You?"
•
A series of performers: including Chaplyn, The AcroCollective, DJ AntahKarana, Deus Fortune, and Kamile Kapel
•
The Sex Exhibit: The Art Gallery.
•
A Complimentary Signed Copy of Sex Up Your Life.
Join us for an unforgettable Valentine celebration on Feb 14.
Feb 15th & 16th 2020 Sex Up Your Life CoCreativeSex Summit:
Weekend of Workshops, Master Classes, and Pop-up Events
•
The Evolved Masculine with Destin Gerek (for everyone)
•
The Wheel of Consent with Helena Palmqvist de Felice (for everyone)
•
The Five Elements of Tantric Dance with Devi Ward (for everyone)
•
Healing with Conscious Kink with Seani Love (for everyone)
•
Sexploration—A Night of Adoration & Devotion with Destin Gerek & Elie Prana (couples)
•
De-Armouring and The Energy Ecstatic Experience with Nathan Marcuzzi (for everyone)
•
Sex, Passion, and Enlightenment with Satyen Raja (pop-up)
•
Releasing Body Shame with Naomi Prema Devi and Will Blunderfield (pop-up)
See the full schedule at
CoCreativeSexSummit.com
. There is an extraordinary roster of gifted facilitators and talented entertainers in a warm, tantalizing space, the famous Warehouse Studio, in Gastown, Vancouver.
All-Inclusive Summit Pass just $878.
Welcome to a safe space where intimacy may be explored on your terms.
Discover an enlivened sense of yourself, learn new things about sex, meet sexperts, and celebrate with the other participants, healers, and presenters.
Immerse yourself in our studio setting, learn from expert workshops, restore your body and soul in delicious masterclasses; feel better about yourself and connect with others at the 2020 CoCreative Sex Summit.
Don't wait. Valentine's is on a Friday this year, so tickets won't last!
Note: space is limited and all sessions are by admittance only.
For detailed information including presenter bios and detailed schedule, please visit the site.
CoCreativeSexSummit.com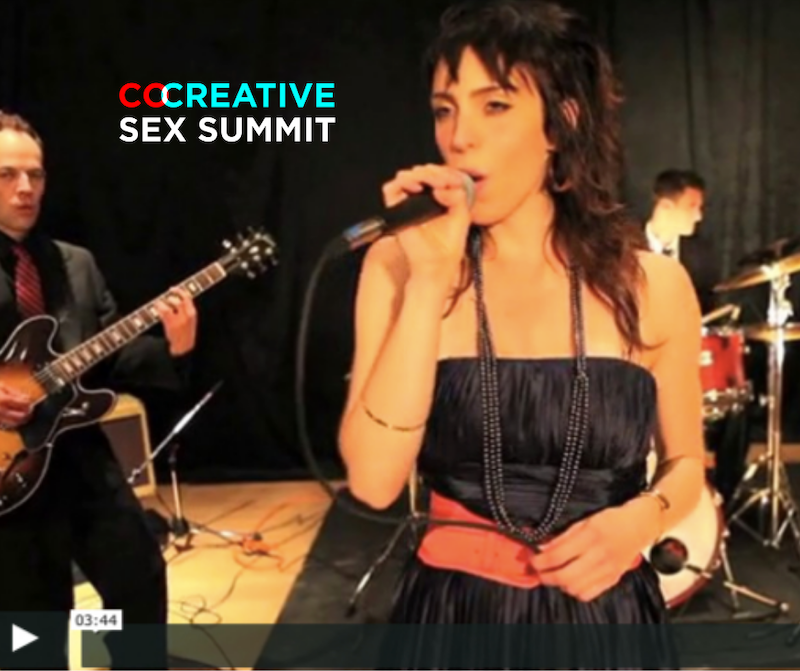 $2 of each book benefits Beauty Night Society
Beauty Night builds self esteem and changes lives of women and youth living in poverty through 3 streams of programming: wellness, life skills development and makeovers.
For detailed information on the Summit, including bios, schedules and detailed descriptions CoCreativeSex Summit.
Date and time
Location
The Warehouse Studio
100 Powell Street
Vancouver, BC V6A 1G1
Canada