Description
THE COCONUT GROOVE BAND
https://www.cgb1.com/
The Coconut Groove Band - (aka) CGB, is a group of four seasoned professional musicians/singers out of Charlotte, NC, with an extremely wide range of musical styles ranging from easy listening, soul, rhythm & blues, Americana, rock'n'roll, pop, funk, blues, country, bluegrass, jazz, - spanning many decades of wonderful songs. They toot their own horn, in a humble way, for their vocal harmony arrangements as well as their individual instrumental talents. CGB is all about the music. Anything less than superior musical quality is unacceptable. CGB has literally hundreds of songs to choose from to accommodate any client's wishes. The music speaks for itself. CGB performs music that is loved by all ages whether it's weddings, nightclubs, festivals, dances, holiday events, etc
PLUS FR8yard is SUPER STOKED TO HAVE ONE OF SOUTH CAROLINA'S BEST CRAFT BEER BREWRIES TAKING OVER IT'S TAPS!!!! LEGAL REMEDY!!! Come hang out with some of the key people behind Rock Hill's flagship brewery, and see what sets them apart!
http://legalremedybrewing.com/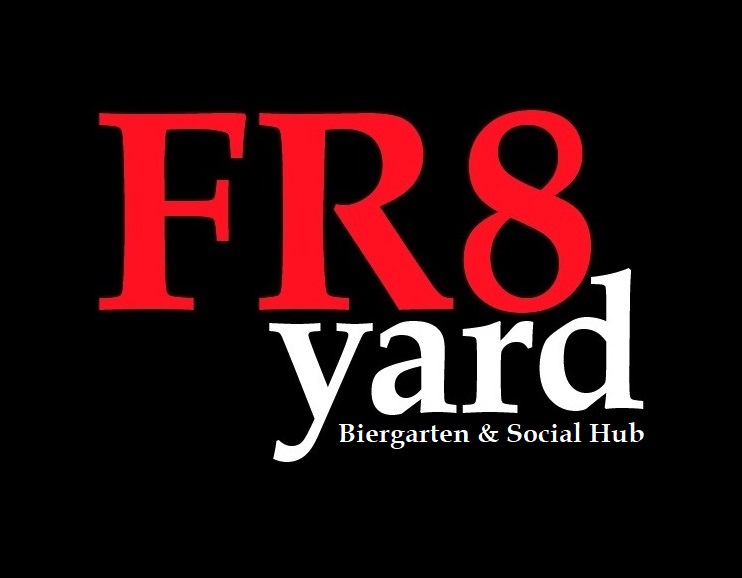 MORE ON FR8yard
www.fr8yard.com
Located at 125 E Main St. in Spartanburg, SC, FR8yard is a dog & family-friendly, open-air biergarten & restaurant. With its chef-inspired food menu and an ever-changing selection of beer and other refreshing beverages, FR8yard is arguably the only concept of its kind in the Southeast. Complete with a 20 ft jumbotron for major sporting events, live streaming, and the occasional family movie night, FR8yard is a must-see. In addition, the downtown Spartanburg venue showcases local and regional live music acts on its stage.