Description
The Actors Studio invites you to come experience an exploration that our Studio member, Marek Prystup, has created. Come enjoy this inventive one man show that reveals the time that world famous dancer, NIJINSKY, spent in an insane asylum. Running time: 60 minutes, no intermission.
There will be one talk-back on Thursday, December 6th, moderated by Ellen Burstyn.
---
From Marek Prystup: One day I came across the diary of Vaslav Nijinski in a libary. I was mesmerized by the thoughts expressed by this wonderful man while he was confined in an insane asylum. I started to explore the unusual journey of this artist, and dancer, whose life was sacrificed for the love of truth and humankind. The idea came to me right away to create a one man show based on his diary and try to express his feelings through movement and music.
"The Clown of God" is a trial to analyze the process of expanding human consciousness through the life of a great artist and a great man.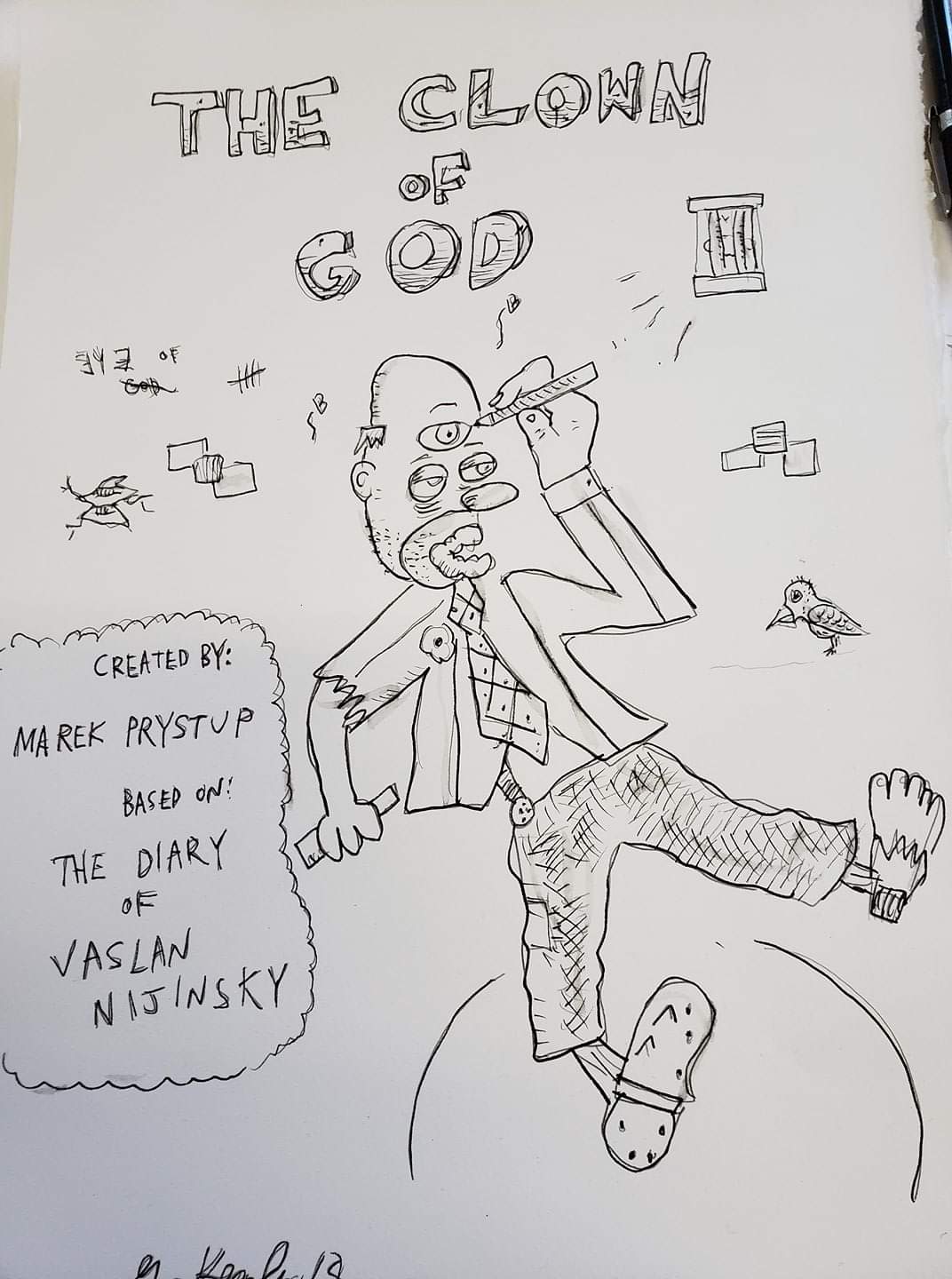 ---------------------------------------------------------------------------------------
If you need to cancel your reservation for you and/or your guests, please do so in advance so that others may use your seats. Canceling can be done either online or by email.

ONLINE: Locate your original confirmation email from Eventbrite -> towards the bottom of the email, either click on the order # or click on "view and manage your order online". This will take you to the Eventbrite page to sign in or create an account. After you either login or create an account, you will see your reservation and ticket(s). On the left, you can either cancel the whole order, cancel your guest and/or edit the names listed on the reservations. Follow the on screen instructions to complete.
BY EMAIL: reservations@theactorsstudio.org

The Actors Studio is fully ADA accessible. If you require to use the ADA entrance, upon arrival to the building, head to the west entrance (closer to 10th ave, with all the plants not trash cans). Call us at the office number 212.757.0870 ext 99 and let the person know you are outside and need the gate opened. They will be right out to open all of the doors. If nobody picks up, please leave a voicemail (the office gets notifications of a new voicemail and should answer quickly) If nobody calls back or comes out (apologies in advance), ring the buzzer on the east entrance and somebody will come out to help.

Please arrive early. The ADA accessible entrance puts you right on stage