Description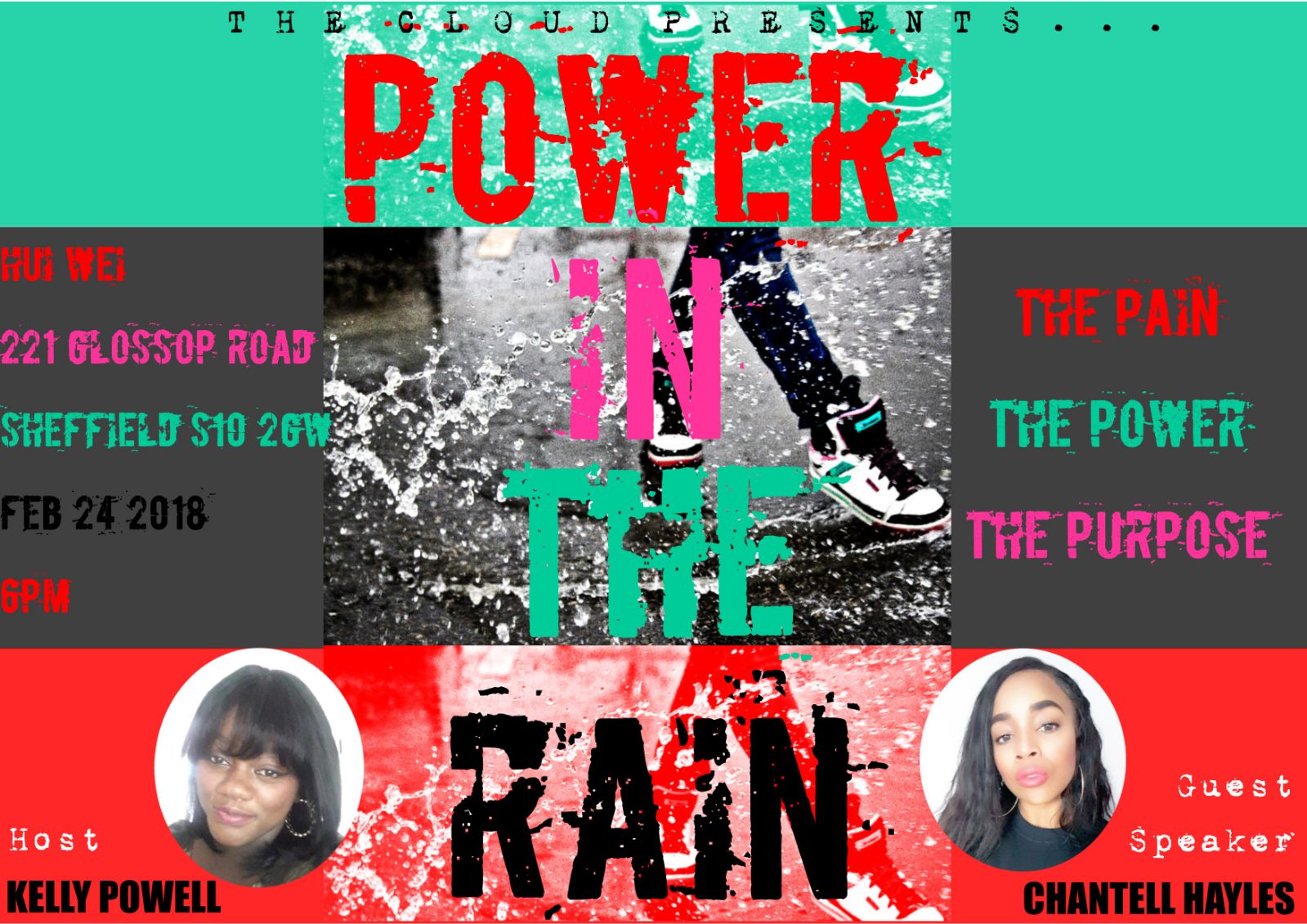 The Cloud Presents – Power In The Rain
An intimate night of fellowship and empowerment hosted by Kelly Powell.
Relax and be encouraged. This is a new work which aims to be real and honest about life. Everybody has a story to tell. This will be the first event in which we start telling these stories proving that you too can have power in the rain.
Chantell Hayles a powerful woman will be the first to share her dynamic story with an opportunity to answer any questions on how she made it to this point.
Come, relax, eat and be fed.
Feb 24th 2018 6pm
Hui Wei Bar & Restaurant, 221 Glossop Road, Sheffield, S10 2GW
£15 for 2 courses
LIMITED SPACES PLEASE REGISTER BY FEB 15th
But those who trust in the LORD will find new strength. They will soar high on wings like eagles. They will run and not grow weary. They will walk and not faint.