THE CLASSICS: soprano Melissa Chavez and composer David Chavez

Sunday, May 15, 2016 from 3:00 PM to 5:30 PM
Event Details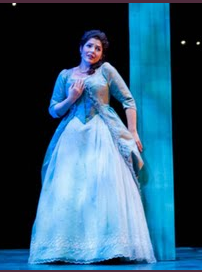 Rescheduled from Jan. 24 Remember the snow?
And how the event tent was buried and broken?
Stillwaters IS Rising! We're back: 
SUNDAY, MAY 15
If you already paid for tickets they will be honored on this date, or another Stillwaters concert of your choice
*** NEW: "Sunday Snacks and Songs" ***
 Please bring your favorite finger foods and drinks to share,
as well as songs and stories for the open mic.
 Melissa Jean Chávez has been acclaimed by the Washington Post for her "voluptuous voice" and "cooly exemplary production" . An award winning soprano, she has performed at the Castleton Festival as well as several opera programs (including Riverbend Opera, Victorian Lyric Opera, Repertory Opera Theatre of Washington D.C., Opera in the Woods, Summer Opera Theater Company of D.C., Bethesda Summer Music Festival, Crittenden Opera Workshop, and the Harrow Summer Opera Workshop). Visit http://www.melissajeanchavez.com/ for more information.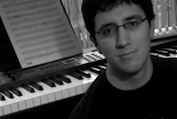 David E. Chavez had an interest in music at a young age. Though he started piano lessons at age four, his parents claim he was asking for them as young as two years old. Some years later, Dave realized that he wanted to be a composer, and gradually set about figuring out what that meant. Always trying to find new ways to combine classical training and real-world music-making, Dave's music explores and unites various styles with fresh and sometimes surprising results. David holds several professional positions, including Minister of Music and Worship Arts at Front Royal United Methodist Church and adjunct assistant professor of music theory at Shenandoah Conservatory. This summer, David will serve as a collaborative pianist/coach at the prestigious Castleton Festival directed by Lorin Maazel. David received degrees in music composition at Penn State, with doctoral-level work in music composition at George Mason University. Residencies include Penn State's Institute for the Arts and Humanities where David composed his first opera, and an upcoming composer residency at the Virginia Center for the Creative Arts. Visit http://www.davidechavez.com for more information. 
When & Where

Stillwaters
4279 Janes Ln
Marshall, VA 20115


Sunday, May 15, 2016 from 3:00 PM to 5:30 PM
Add to my calendar
Organizer
Stillwaters Supper and Songs
Supper and Songs is a house concert series hosted by Stillwaters Foundation volunteers Mary Shapiro, Jeff Wolf and friends to "build community and create Peace through Music". We have events at least once a month which include a potluck SUPPER (at 6 pm) and SONGS by professional touring musicians (concert time depends on the day). We end with dessert and a fun, informal open mic (where anyone who wishes shares poetry, stories and songs). "Tickets" are donations to the performers and are available on line or at the door. All ages are always welcome, and polite pets on leash when we're outdoors (April to Oct). We provides chairs and potluck supplies and Stillwaters' big beautiful event tents provide shelter (so the show goes on, rain or shine).  Questions? Call Mary at 540-364-1739. We look forward to meeting you!

2017 Stillwaters SUPPER AND SONGS Calendar
SUNDAY, JANUARY 22, 4:00 PM Dana and Susan Robinson
SUNDAY, FEBRUARY 26, 4:00 PM Claudia Nygaard
FRIDAY, MARCH 31, 7:30 PM Dennis Warner
SUNDAY, MAY 21, 4:00 PM Melissa Chavez and David Chavez
SATURDAY, JUNE 10,  7:30 PM Shawna Caspi
SUNDAY, JUNE 18 Summer Solstice Festival featuring Woven Green
JULY Please go to a Bluemont Concert
SATURDAY, AUGUST 26, 7:30 PM Orpheus Jazz

SEPTEMBER TBA***
OCTOBER Please go to"Behind the Label"or"A Will to Survive" by A Place to Be
SATURDAY, NOVEMBER 18, 6:00 PM "A Heart for Art" Annual pARTy
SATURDAY, DECEMBER 9 7:30 PM Lea
THE CLASSICS: soprano Melissa Chavez and composer David Chavez