About this Event
DOORS: 7:00 PM, SHOW: 8:00 PM
AGE RESTRICTIONS: 21+
GENERAL ADMISSION, LIMITED SEATING
Important Notice: All tickets are nonrefundable and nontransferable with the exception of event cancellation. Support acts are subject to change
----------------------------
About The Clarks:
Early on, The Clarks were once described as a bunch of out of tune country hicks. The band took irreverent offense to the comments, saying they were never country hicks. Eleven studio albums and a couple of guitar tuners later, The Clarks have struck again with Madly In Love At The End Of The World, a lively ride down a rural lane, laced with love, mourning, and questions about where it all goes from here.
The band recorded the eleven song album in a converted A-frame church, which helped highlight a series of warm, rock and Alt-Country tunes. The four original members, Scott Blasey (vocals, acoustic guitar), Rob James (6 and 12-string electric guitars, vocals), Greg Joseph (bass, vocals) and David Minarik (drums, vocals) are joined by fellow touring mates Gary Jacob, Skip Sanders and Noah Minarik, tossing out some spanking pedal steel, Hammond organ and tasty guitar. "We've never had more fun composing and recording songs," says bass player Greg Joseph. "With our storied recording history, it's really heartening to know that music can still captivate the band as much as it has on this album."
With a highlight reel that includes the Late Show with David Letterman, The Simpsons, and others, The Clarks are enjoying their stage time together now more than ever. "It's one big extended family," says guitarist Rob James. "Dave's son Noah plays on this album, and with us live, so saying that isn't just a metaphor, it's fact!" Singing and playing the songs of Madly In Love At The End Of The World has rekindled a fire in The Clarks' sometimes broken, sometimes mended hearts.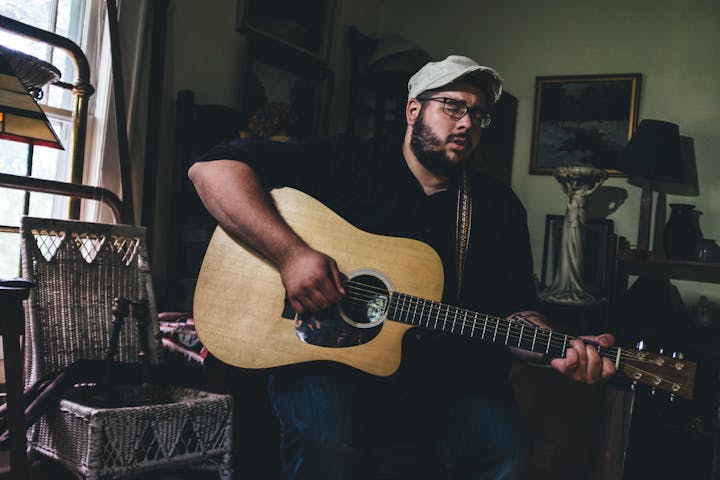 About Cole Woodruff:
While Americana Folk Singer/songwriter, Cole Woodruff accompanies himself expressively on guitar and harmonica, it's his dynamic voice that soothes and his powerful lyrics that mend hearts.
Cole turns each venue into his own living room, and each listener into a new friend, with a disarming personality and his honest performance. Aside from being a songwriter, he is simply a gem of uniqueness and authenticity. Holding tough with audiences young and old over the years, he's earned every listener he's acquired from simply following his passion.
Combining masterful storytelling, poignant lyrics, and powerful vocal ability, Cole's music welcomes everyone who wants to engage. Reminiscent of 60s/70s folk, his songs are messages of hope for a weary world.
Performers
Date and Time
Location
Refund Policy