Description

"So, tell me what do you do?"
What do you answer when you get that question?
Do you always know exactly what to say?
Do you sometimes wish you said it differently, right after the words came out of your mouth?
Take a moment to ask yourself these questions...


If you're not exactly sure what say about your business, you may be confusing your prospects and sending them to your competitors!


---

---


Join us for this interactive workshop and clarify your message!
Discover a proven, simple, powerful and repeatable formula to always know exactly what to say.
In an increasingly noisy and distracting world, it matters more than ever before to stand out and earn the ongoing attention of your target audience.
The Clarity workshop will provide you with actionable insights to:
Get inside the heads of your ideal prospects with the right message.
Apply a simple but powerful storytelling formula to always make your message stick.
Effectively communicate your message across different platforms such as the elevator pitch, presentations, interviews, emails, etc
After the workshop, you will have an executable formula to always communicate with total clarity and convert more prospects into clients.
---

---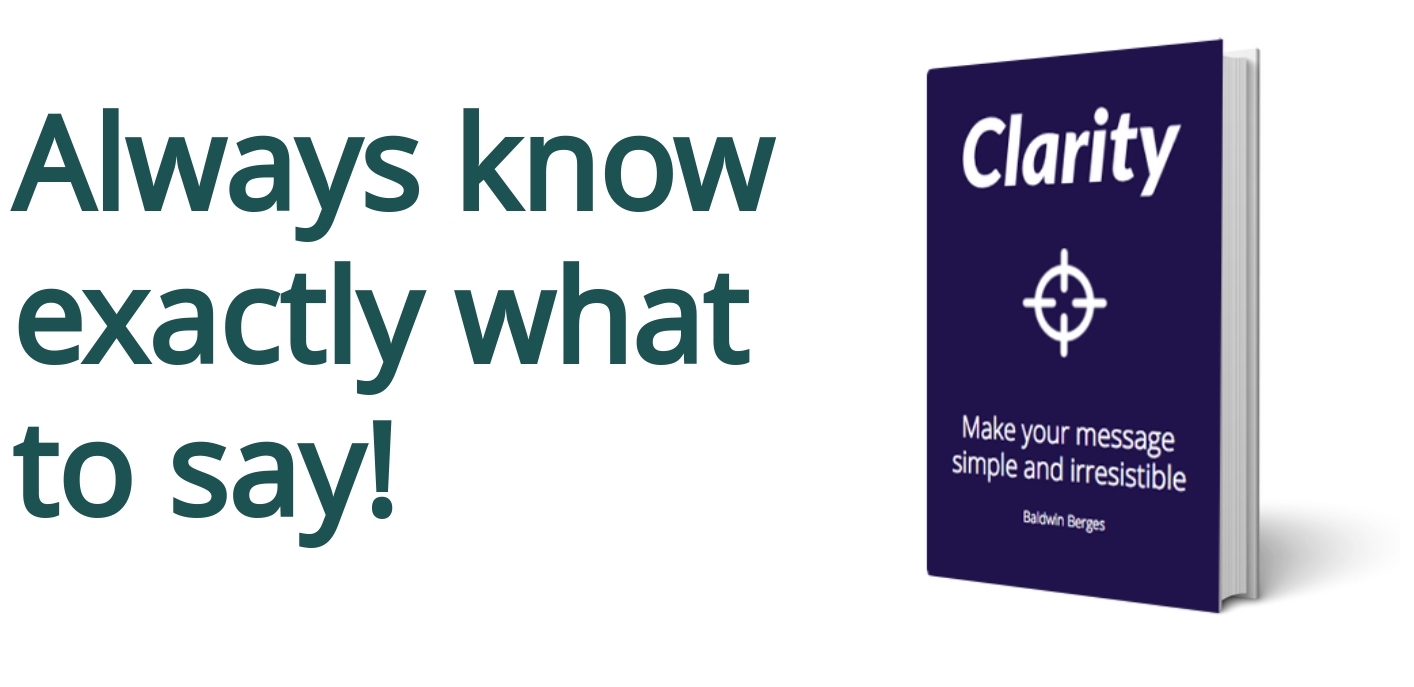 Find out more: CLICK HERE to get your FREE copy of the eBook