Description
We are BACKKKKK for another Not So Silent Night!
Silent parties have been around for ages, but our "Not So Silent Night" party offers a hip hop twist where attendees are encouraged to dance or rap lyrics with those listening to the same channel. Our 3 music channels are Twerk, Trap and R&B.
Calling all JCSU & UNCC Homecoming Attendees! The turnup will take place at Fire House Bar & Lounge and our DJs AO, KDOT and Showtime will have the walls sweating like a college gym jam.
What's a silent party? It's kind of complicated to explain. It's a DJ battle (remember the movie Juice) but it's more so a party (we know you remember House Party) where every attendee is somewhat their own DJ. On arrival you will be given headphones where you can flip through each channel and choose your favorite song from the 3 live DJs. So in essence it's a club party without club speakers.
***A select number of guests will receive a Ciroc gift bag and complimentary shots***
For tables call 704-412-8578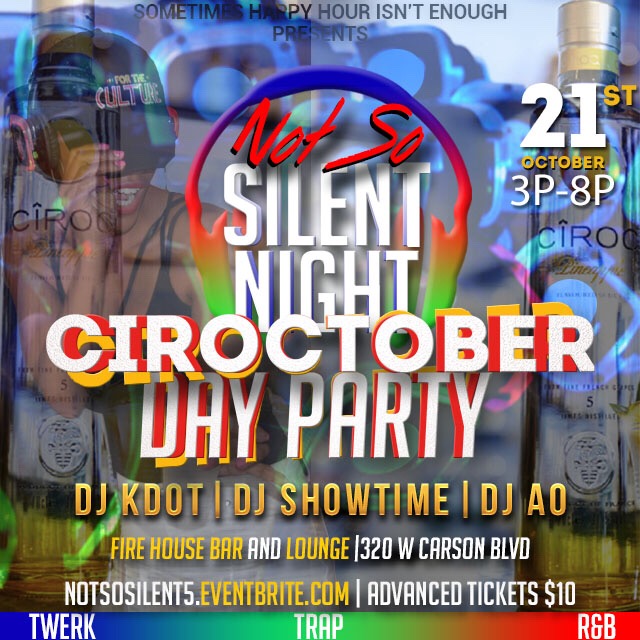 So CharLit and surrounding areas come out and be a part of the buzz!
Presented by Sometimes Happy Hour Isn't Enough, Carolina Xscape & ID23 Events
Check out our other events: