About this Event
"Rejoice! For a babe child, son of Mother Mary, Joseph, and God - the divine thruple - has escaped the womb to deliver peace unto all the earth."
-Markus 9:17
This holiday season, celebrate the Lord's two thousandth and whatever birthday with Church Night, the church service that services you! An evening of merriment awaits all those who gather before the altar in honor of the annual "yes, mom I went to church this year" obligatory Christmas ritual. The Church Night Staff *hopes to see every member their devoted flock this December!
*attendance is mandatory
Featuring performances from
Maddy Brannon and SaymoSaymo!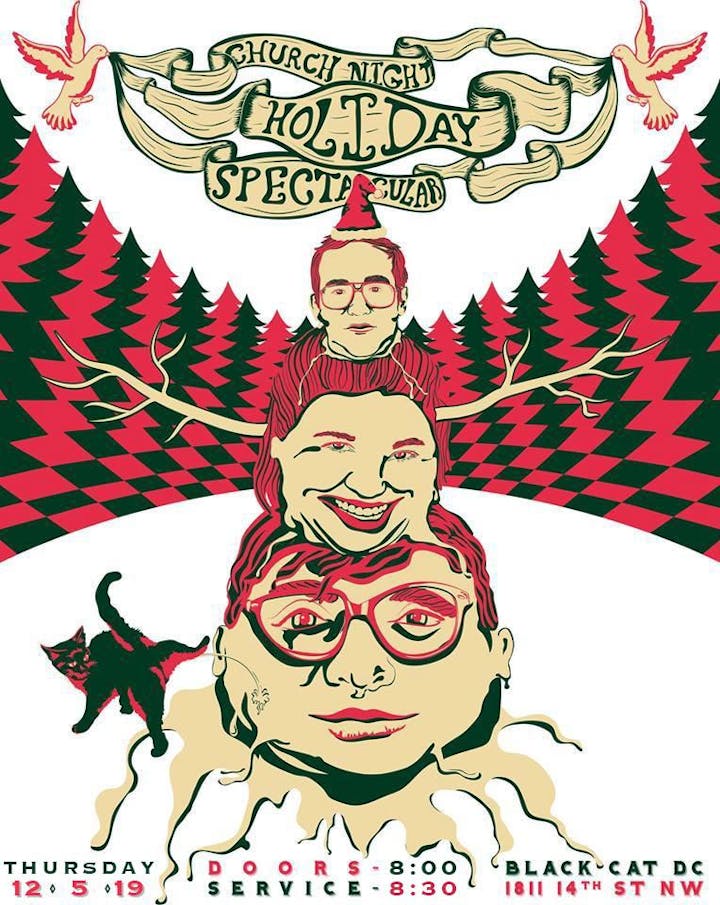 Performers
Date and Time
Location
Refund Policy