The Church Network Spring Church Business Administration Seminars
Description
United Theological Seminary of the Twin Cities is working with the Church Network to offer certificate programs in Church Business Administration (CBA). Courses start May 15, 2018 and run through May 24, 2018.
Whether you're a business administrator, administrative assistant, pastor, or treasurer, these courses will provide you practical skills and theological reflection about the work of managing a church or religious non-profit. Learn from experts in the field with a diverse group of church/nonprofit leaders from across the Upper-Midwest.
Choose from single days a la carte, a full week, or the entire two-week program. CEUs available.
SCHEDULE: each day is 9am-5pm with an hour for lunch
CORE WEEK B (Fiduciary)
Tuesday, May 15 – Managing Facilities and Property Issues with Karen Hartz
Wednesday, May 16 – Managing Legal and Tax Issues with Pat Plunkett
Thursday, May 17 – Managing Financial Issues (Part I) with Julie Champ
Friday, May 18 – Managing Financial Issues (Part II) with Julie Champ
CORE WEEK A (Strategic)
Monday, May 21 – Managing Communication Issues with Damian Geddry
Tuesday, May 22 – Managing Human Resources (Part I) with John Fournelle
Wednesday, May 23 – Managing Human Resources (Part II) with John Fournelle
Thursday, May 24 – Managing Strategic Planning Issues with Daniel Harrell
If you have any questions about the courses or being CCA Certified, please contact Kimberly McGlothlin at kmcglothlin@unitedseminary.edu for more information.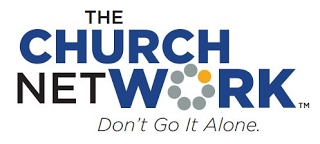 thechurchnetwork.com for more information on certification and nacbancc.org to get more information on becoming a member of the local chapter - the North Central Chapter.