Description
The Champions' Week Chug-A-Lug is a 5th annual 5-mile 5-bar fun run through downtown Detroit and surrounding neighborhoods.
HOW DOES THIS WORK EXACTLY?
We will leave each bar after 30 minutes and have a 1 to 1.5 mile run in between. When at the bar, listen for the signal which means 5 minutes left. It will sound again when we are leaving. Each person is responsible for providing the bars with proper identification and paying for your own drinks. Bring cash to make the process go by much quicker.

T SHIRTS!
Check out our exclusive Chug-A-Lug T shirt. It will be dry fit and the perfect accessory for your running and bar hopping needs. T shirt sales end 3/29. Don't worry though, because you can order here! Check out a low res version of what they will look like below.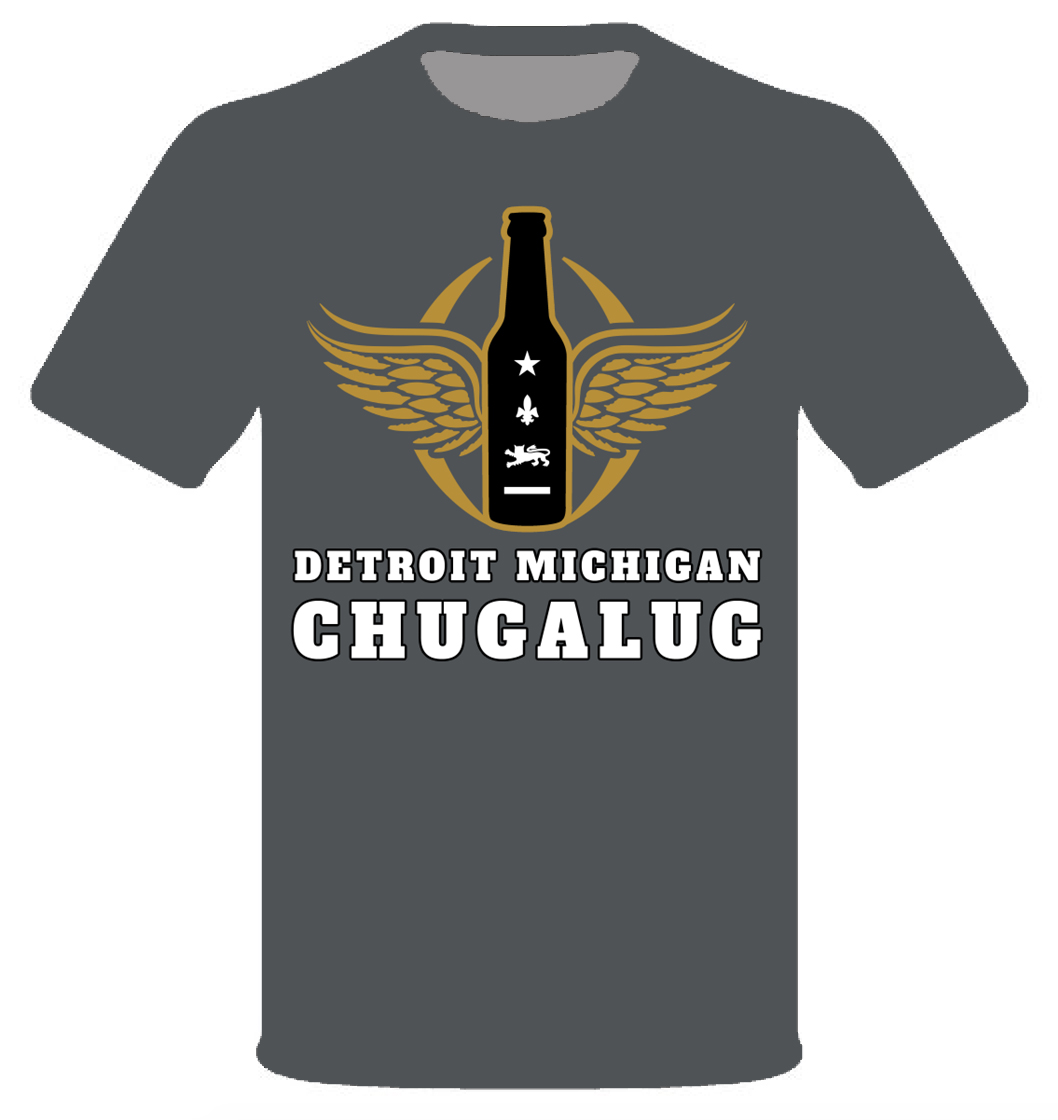 WHAT IS CHAMPIONS' WEEK?!
Governor Fitzgerald urged citizens "to pay tribute to the heroes of the sport world who have brought honor and glory to the State and Detroit." We want Champions' Week to celebrate everyone bringing glory to the city, including the residents and local business owners.
The theme is to show your Detroit pride. Wear a jersey, t-shirt, or costume that shows what you love about the city. Wave a flag, or bring something else to increase the challenge. Wherever your Detroit spirit takes you, embrace it as we continue the Champion's Day tradition with a real physical challenge.
Click here to see our Facebook page. https://www.facebook.com/events/1699365053417733/
Must be 21 or older to participate.