The Chrysalis and the Crone - Understanding Menopause
Date and time
Tuesday, September 17, 2013 · 7 - 9:30pm PDT
Location
1346 4th St San Rafael, CA 94901
Refund Policy
Contact the organizer to request a refund.
Description
Join us for a new conversation about peri/menopause - one that doesn't stop at the symptoms but instead explores how we might feel okay with the changes we're feeling.

In this workshop, we'll use visualization, mythology, movement and conversation to listen to our bodies and psyches - and each other - to discover what we REALLY need in this time of transition and initiation.
What women are saying about The Chrysalis and the Crone:
"Sitting in circle with Ashley is a deep dive into our collective feminine wisdom. I found myself in tears with "aha" moments as I heard my own stories coming from all the other women. To have a place where I can recognize what is going on my life during this time of deep transition is a great gift. This work is revolutionary! Ashley - thank you for the great gift of your presence and what you bring to us all. ALERT: every woman of 40+ needs to be here!!"
Elayne Kalila Doughty - www.elaynedoughty.com
"It was such an honor to be part of this group. Each woman showed me how to be wise and vulnerable at the same time. I felt held in a warm embrace of sisterly love and humanness. I felt part of a proud pantheon of goddesses. Wow." Susan A. Grand
"Ashley is a wise and skillful guide for any woman ready to embark on the sacred voyage of peri/menopause. By lifting her lantern high, she shows the way to navigate the journey with grace and dignity." Elizabeth Gould

About the organizer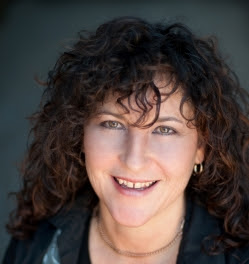 Ashley is a holistic reproductive health practitioner, somatic counselor, teacher and author of Cycles of Life: Understanding the physical, emotional and spiritual influences of our hormones.  She is in private practice in Marin, CA where she consults with women who seek holistic, natural support balancing their hormones - at any stage of their life cycle.  She teaches fertility awareness for natural conception or birth control as well as how to move through menopause making informed wellness decision.  Ashley loves learning new ways of exploring the rich terrain where our hormones and emotional intelligence intersect.  For more about Ashley and her work, please visit: www.ashleyjeanneross.com