On Saturday, September 25, The Chronic Comedy Cartel returns to San Diego! Featuring some of the best Pot Comics around! Doors open at 6 pm
About this event
► VENMO * $10.00 to @UpComeyShows ( W Name & # of tickets ) *LIMTED AVAILABILITY
********************************
As seen at HempCon, Las Vegas HempFest, HighTimes and more! Enjoy some of THE best stoner comics around along with some BOMB music and FOOD. All shapes and sizes. Doors open 6 pm with 7:00 pm showtime. 21+ with ID and a 2-item Minimum. Featuring LIVE MUSIC FROM ROUGH AND STEADY BAND, and drinks and food from @thedojocafe and @jibaritoisla.
►Early bird and VIP deals while tickets last. <3 there is a 2- ITEM MINIMUM to support the VENUE HOSTING US ◄
SUPER LIMITED CAPACITY, in the Outdoor area in a private location in Central San Diego area
SOCIALLY DISTANCED SEATS available, reserved in sets of 2 ,4 or 6 are available.
**** SEATING STARTS AT 6:00 PM / MUSIC AT 6:30 PM ****
Hosted by @DDSteppsComedian
With Music from:
• "ROUGH and STEADY" Band
With comedy from:
+ TBA
• @BenjiGarciaReyesComedy
HEADLINER:
@BroadyTheJoker
******************
#weed #cannabis #cannabiscommunity #marijuana #weedporn #thc #weedstagram #cannabisculture #cbd #stoner #weedlife #hightimes #indica #sativa #smoke #ganja #kush #maryjane #highlife #life #smokeweedeveryday #high #dabs #medicalmarijuana #dank #thepeoplescomedian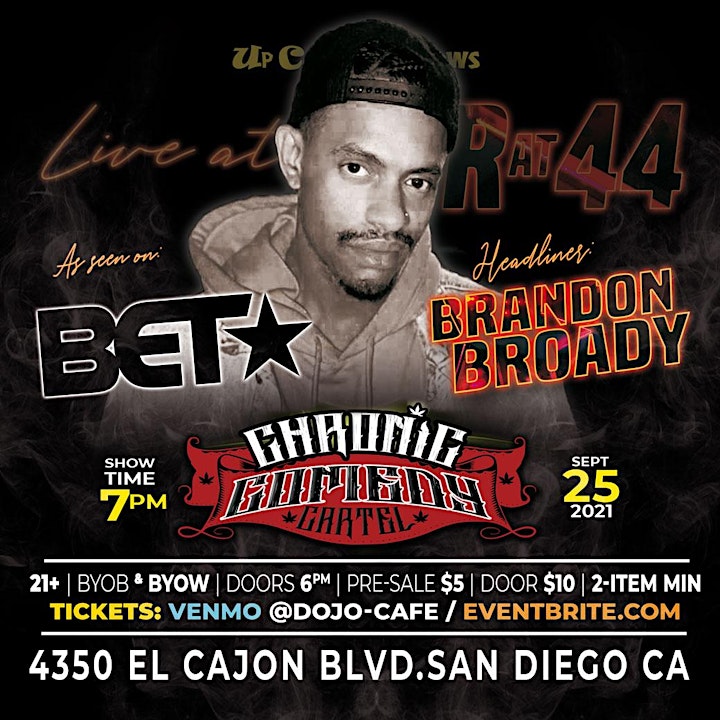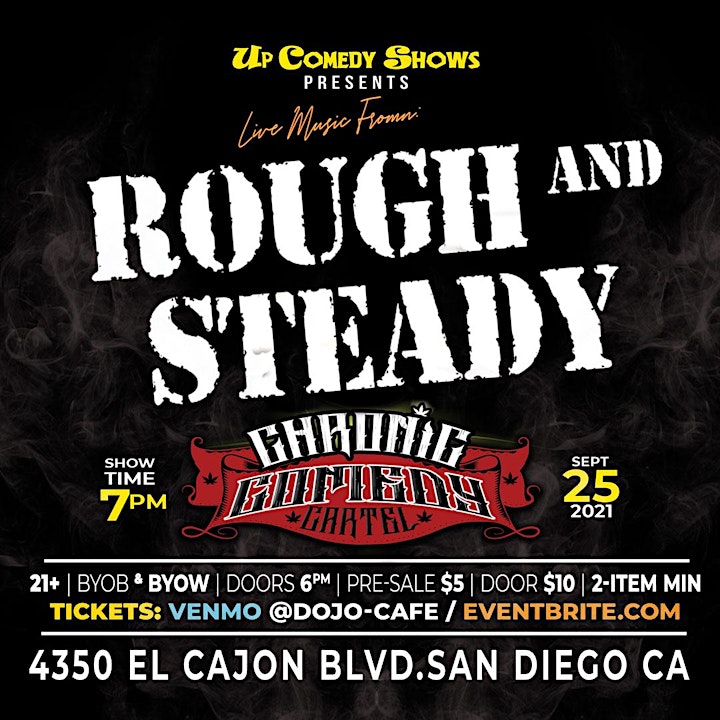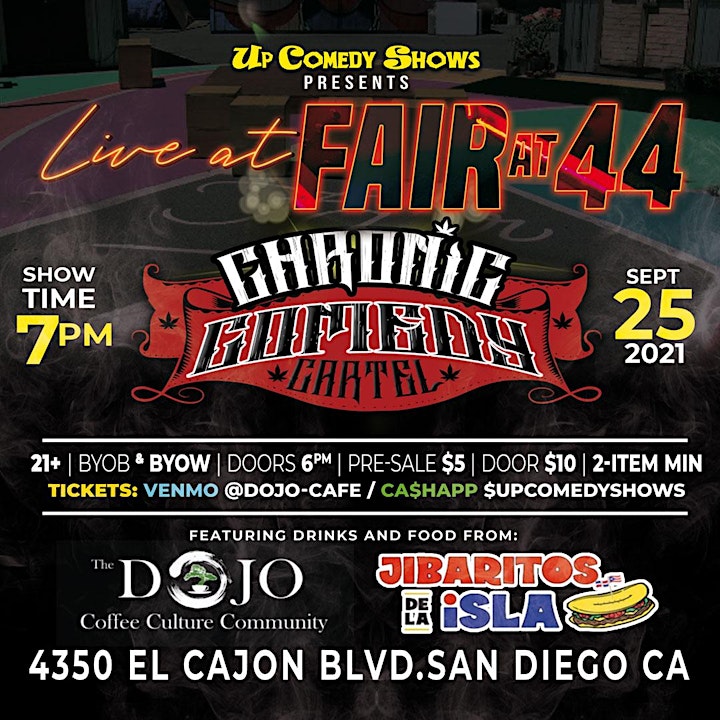 Organizer of The Chronic Comedy Cartel : San Diego - 9/25 - 6-10pm