The Christmas Gift Directory from Women-Led Businesses
Description
We believe in Women Empowerment and we believe in supporting and lifting each other!
With this mission in mind, SuperWomen in Switzerland and the Ladies Networking Circle / Catherine Leduc Coaching & Consulting have teamed up to achieve the following:
#1 Raise awareness about how each and every one of us can support and empower other women and contribute to bridging the gap and providing women with equal opportunities

#2 Support Women Entrepreneurs so they have the chance to thrive professionally especially for those who had to choose this path to conciliate work and family life or who were not able to reintegrate the workplace!
HOW DO WE DO IT?
Superwomen in Switzerland has been building a database of Women-led businesses and we now want to take it to the next level to give you even more visibility as well as raise awareness amongst other women about how important it is to support each other and help women entrepreneurs to succeed!
In this context, we will be launching a webplatform of curated Christmas gift suggestions coming from women-led businesses!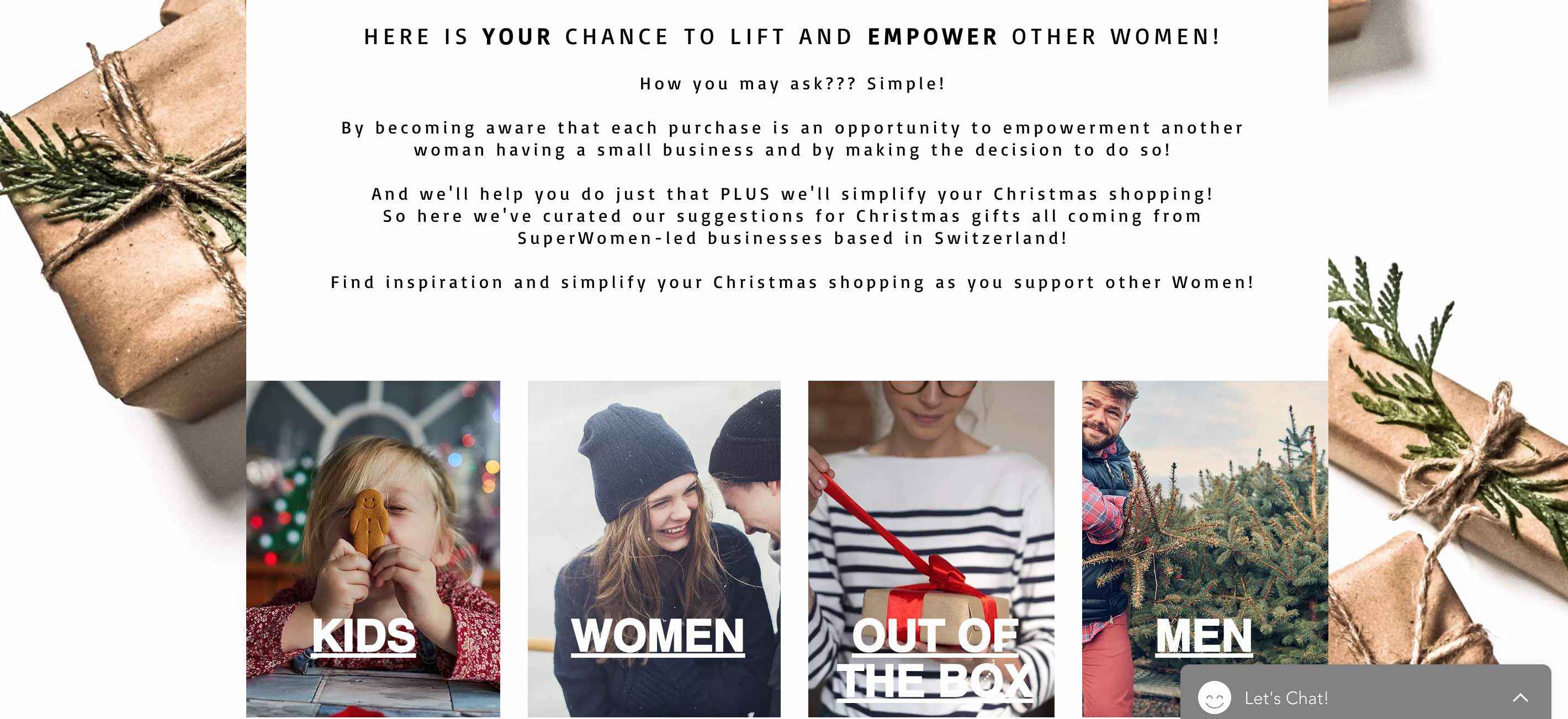 I am not a business but I want to encourage women entrepreneurs / sign-up to get the Christmas Gift Guide -> Register HERE for our newsletter and we will inform you as soon as the guide is published!


HOW IT WORKS?
Each business will be able to present its best suggestions of Christmas gifts amongst its collection – whether it's physical products or any services delivered in person or online. For those who wish to buy some of your suggestions, we'll directly send them to your website!
We will also join efforts to circulate the Christmas Gift Guide to all our networks and ask each entrepreneur to do the same thereby multiplying the effect so that each business gains maximum visibility and reach to support you further in the future!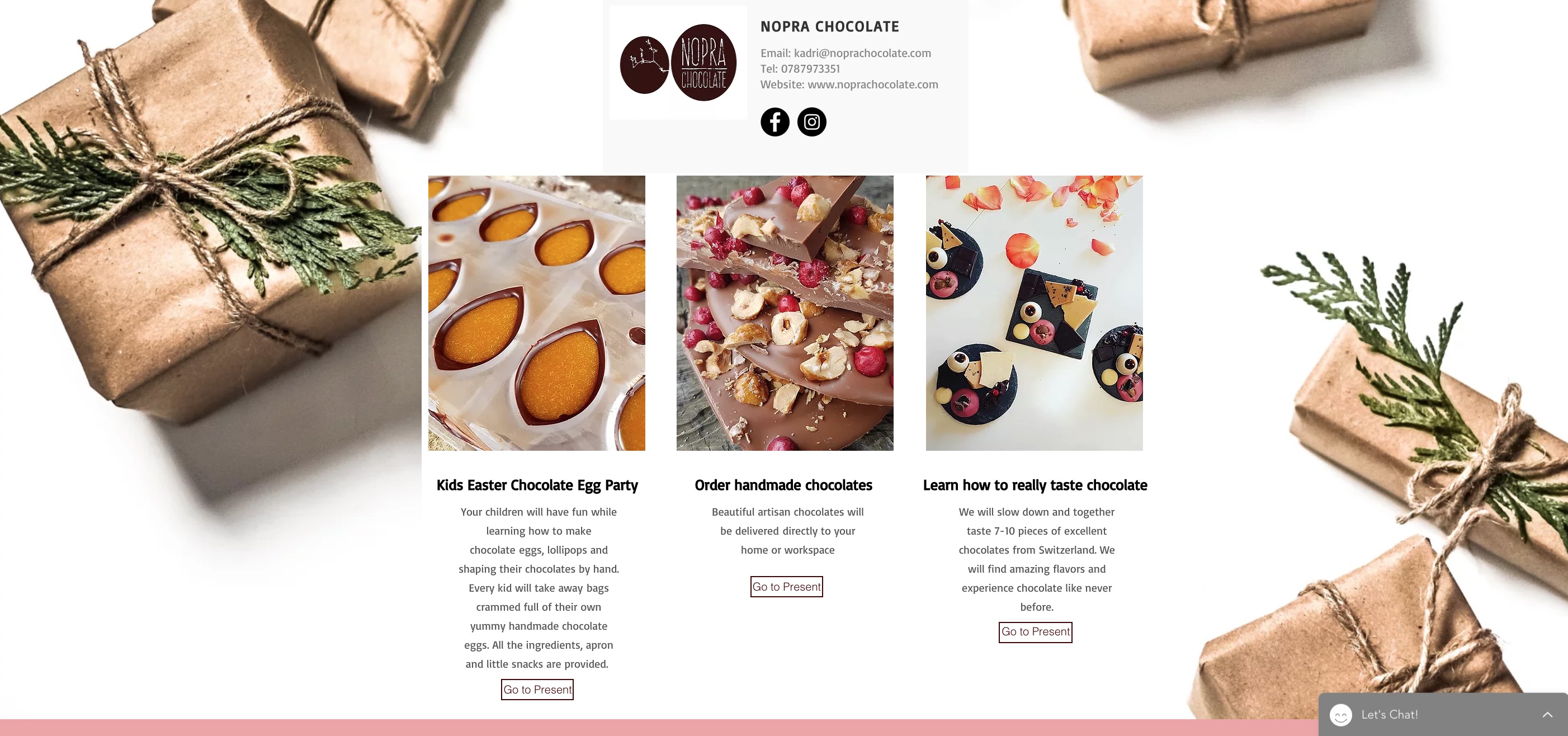 HOW MUCH IS IT?
The fee for each company / advertiser is 25chf to cover the set-up of your ad, platform, distribution, etc.
What is included in this price:

Subscription of your company into the Christmas Gift Directory
Choice of one category* under which you wish to list your products (children, women, men or out-of-thebox)
Listing of your company including a short description, your l

ogo/photo and

your contacts and link to your website

Your specific gift suggestions which can include up to 3 different gift ideas with 1 picture for each and the links to the product purcahse page or how/where to purchase it
All the set-up and backend handling for the project
Distribution through our mailing list and channels + we'll encourage all the contributors to distribute in their channels to multiply the reach
*If you wish to make a different selection of gifts for two different categories (e.g. men versus women gifts), then you will need to purchase two different "ads".
I AM IN - WHAT DO I DO NEXT???
Step 1: Click the "Buy ticket" link above and follow instructions to make your payment
Step 2: Once you have completed your payment you will be entered into the system and will receive an email with all the instructions
Step 3: You will be given access to a portal where you can enter all of your information that we will then upload into the Directory
Step 4: As soon as the directory launches, you will be informed and given a small marketing toolkit & suggestion to advertise the booklet further


**GDPR STATEMENT - PLEASE READ**:
By signing up for project/directory you consent that the organizers can use the following captured data for the stated purposes that are necessary to ensure the project set-up and delivery and follow-up:
Your name & email address: sending you your project details and instructions, notifying you about updates, reminders, and post-event follow-up details and information. We will also keep you updated about future similar events and opportunities.

Here's our full Terms & Conditions, Disclaimer and Privacy Policy