Description
Life isn't always soft and easy. Instead, it is often complicated and overwhelming.
Although we cannot always control the path, we can adjust the sails and redirect how we flow through the turbulence.
Meditation offers us the ability to regain control and walk through life in a place of grace and ease.
~Join us on October 14th and give yourself the gift of peace~
---
Have you been promising yourself to find a way to kick past the stress in your world and create the change you need to live a peaceful balanced life?
Are you ready to step into a powerful practice that will both soften and empower your walk through life?
Meditation can actually change the way your brain responds to the daily stress in your life.
In the very complicated and fast-paced life of the 21st century, this simple yet powerful tool will empower you to slow down the speed of your days and take control of your life.
Developed by Drs. Deepak Chopra and David Simon, at the Chopra Center for Well-Being, Primordial Sound is a form of meditation that allows us to experience inner calm and deep relaxation, on our own, in the privacy of our homes. Your individualized Primordial Sound ~your personalized mantra~ is determined by the place, date, and time of your birth and represents the vibratory quality the Universe was making at the moment of your birth.
Practicing Mindfulness on a daily basis can help you:
Increase self-awareness

Improve your clarity & focus

Reduce the pain of chronic illness

Improve sleep patterns

Cope with illness & pain

Reduce stress & anxiety

Improve your overall health

Help with depression
You can actually change the way your brain responds to the events in your daily life by simply developing a basic meditation practice!
In this program, you will:
Receive 5 hours of instruction in a fun, relaxed atmosphere

Learn your personalized primordial sound mantra

Understand how and why meditation works

Practice your meditation with your instructor and on your own

Have interactive sessions where all of your questions will be answered

Learn how to develop a powerful meditation practice

Have a 21 day follow-up to help you stay on track
Class will be led by Judy Banks, Chopra Certified Master Educator
---
Materials you will receive, available exclusively through this instruction include: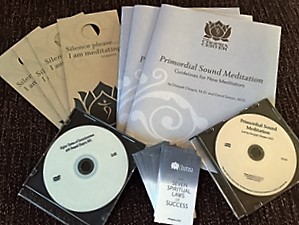 Primordial Sound Meditation (PSM) Guidebook

Meditation Door Hanger

Meditation CD lead by Deepak Chopra

Personal mantra based on the date, time, place of birth

Personalized materials from Balance Your Life

Certificate of completion

Deepak's DVD Higher States of Consciousness

Additional gifts and materials to assist you in your practice!
Change begins when you take the first step ~ this is the first step!
Join us and begin a practice that will change the way you walk through life!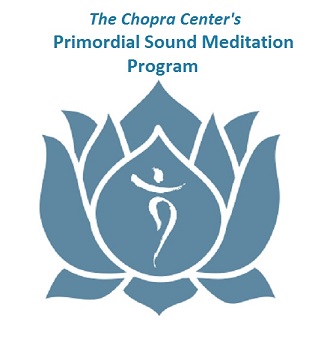 Saturday morning, October 14th, 9:30am - 2:30pm
479 RT-79, Suite 5-A, Morganville, New Jersey 07751
Morganville Square
We are located at the back of the mall @ V & Co. Consulting
Lunch and beverages will be served- maybe a little wine!
Fall 2017 Special ~ Your Investment: $195.00 ~ Savings of 40% off
Rather not pay online? Contact me and let me know.
Questions? Contact Judy - I will respond within 24 hours