About this Event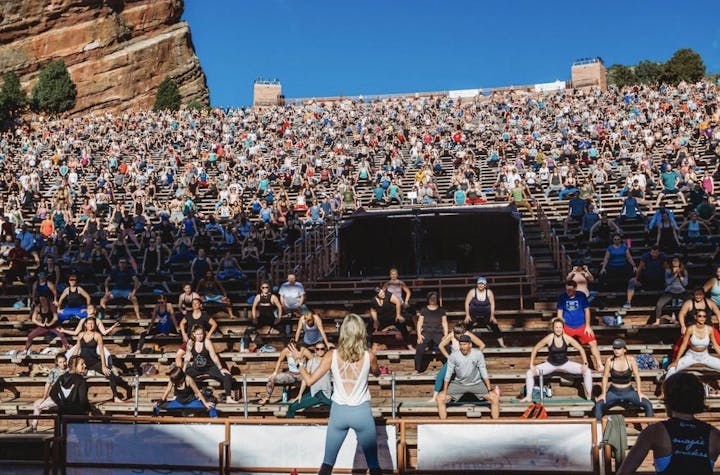 Introducing - The Choose Love Project!
Yoga, Wellness and Empowerment Coach, Jennifer Jarrett, introduces an incredible 8 week empowered self study program, The Choose Love Project. Join us for this official kick off event featuring a Yoga Experience led by Jennifer Jarrett herself... followed by a Networking Mixer w/ DJ Bhakti Styler in the mix.
The Choose Love Project is a comprehensive program of deeply empowered self-study intended to identify patterned thinking and behavior so that you can then choose ways of thinking and doing and being that are in alignment with who you really are and who you want to be. This yoga-inspired program is for your body, heart, mind and soul and supports you in amplifying your energy and elevating your life so that the choices you make are choices rooted in love. The program will offer an online foundational 8 week course in addition to coaching, workshops and immersions.
The Choose Love Project is centered in making choices that are rooted in love and motivated by love, one choice and one decision at a time. So much of our patterned and conditioned thinking doesn't even bring the idea of love into the equation. So much of the way we live our lives and the thoughts that we choose to give our attention to are simply tethered to habits, not conscious choice. This is intended to inspire a more conscious and intentional way of living that results in more joy, connection and way less suffering.
The Choose Love Project is all about making choices that are aligned with love so that you can pretty much start living a love-filled and just plain awesome life.
It is about living in intention and acting with intention in order to elevate your life
It is a powerful call to action that offers meaningful coaching to help you to design a life that is rooted in love and in the undeniable force of choosing love in all things.
By choosing love you are making a conscious choice to redesign your life in a way that is defined by intention, alignment and possibility.
Let it be noted that choose love is the absolute opposite of being passive and disengaged. It is about being fully present and fully engaged in your life, showing up completely for yourself and aligning your life so deeply with the qualities and principles of love that you create a life that you love. Like really love. And a relationship with yourself that you really really love.
Choosing love is a philosophy for living your life in a directed and meaningful way. It doesn't have to be overwhelming, in fact, it is intended to take the overwhelm out of the equation.
SPREAD THE LOVE!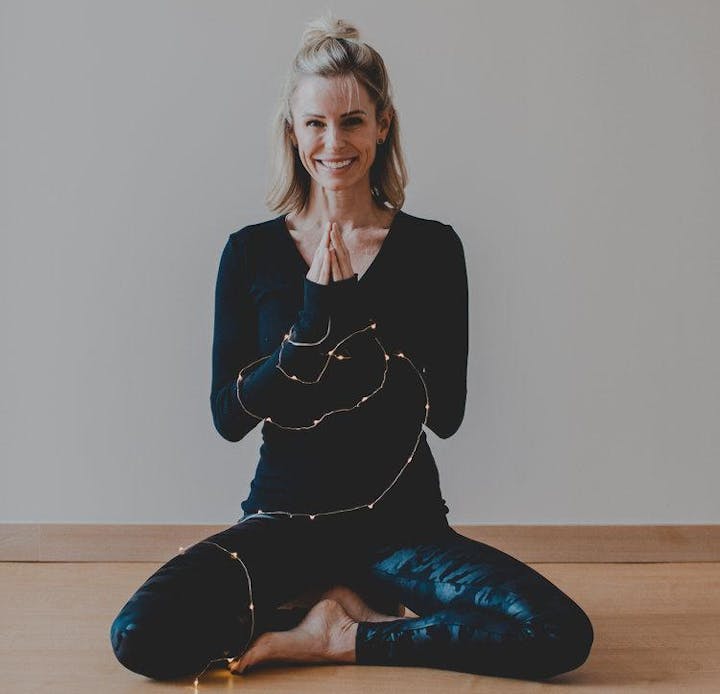 Jennifer Jarrett
Jennifer offers a sweet and soulful vinyasa flow. She embodies yoga, giving with devotion and a heartfelt sincerity to uplift others. Jennifer brilliantly threads together the wisdom of the ancient teachings, the heart of Bhakti Yoga and delivers it all in a contemporary and mindful way, not leaving anyone behind. She shares her beautiful voice, and offers wisdom applicable to today's world, plays rhythmic beats, and allows us space to be as we are. Jennifer's classes leave you feeling cleansed of the stuff that doesn't matter in life and reminded and inspired by all the great things that do.
DJ Bhakti Styler
DJ Bhakti Styler wants the music he plays to inspire fun, to strike a chord of recognition, and to support the breath—always. As a yoga teacher himself, he understands how much music can enhance the practice. "It's just like when a teacher assists his or her students in class," he says. "If a song's peak kicks in as students launch out of Crescent Lunge into Warrior III, it can inspire them to go for it and be in the moment."
Bhakti Styler describes his music style as "a roller coaster," since it cycles through everything from ambient sound to electronica to classic rock. You can find him spinning and practicing in Aspen, CO.
_________________________________________________
Important Notice: All tickets are nonrefundable and nontransferable with the exception of event cancellation. Support acts and times are subject to change.
What Are The Details?
_______________________________________
Saturday, September 14th
Doors 3pm
Yoga 4-5:30pm 
Celebration of The Choose Love Project 5:45-8pm
21+
$40 Yoga Experience (Lead by Jennifer Jarrett)
$12 Non-Yoga Celebration of The Choose Love Project (music from DJ Bhatki Styler , vendors, silent auction, bar, and more)
_______________________________________