Description
You're invited to THE CHINATOWN GET DOWN, the best FUNKY MOTOWN DISCO DANCE PARTY on the planet. Yes, the entire earth!
SATURDAY, NOVEMBER 17 is our next TCGD at the one-and-only GRAND STAR JAZZ CLUB in the coolest place in LA...CHINATOWN.
This one is for the books! It's heavily dosed with good times, strong drinks, cool peeps and special surprises.
Not only will we be dance, dance, dancing to the best music ever, but we'll also have a special live performance by the deliciously soulful CHRISTINA SOFINA, @christinasofine and her band. Get ready to be BLOWN AWAY by her cover of "Fallin'" by Alicia Keys
---> https://youtu.be/9uwGlwiPJ5U
The incredible DJ PHYZ ED will be spinning tunes - he's DJ'ed for 100.3 THE BEAT, Motown on Mondays, toured internationally with Macy Gray, KRS-One, and even spun at the one-and-only Motown Records. DJ PHYZ ED grew up listening to Funk, Motown and Disco so you know it's gonna be good.
This time we'll be dancing for SweetRelief.org, a 501(c)3 non-profit, for musicians and their mental health. Let's do this one in memory of Chris Cornell, Chester Bennington, and Avicii who recently lost their lives to mental illness.

In addition, for every THE CHINATOWN GET DOWN VIP T-SHIRT TICKET ($30) purchased, you'll get a surprise! and automatically be entered to win a PRO-JECT DEBUT CARBON (DC) TURNTABLE in glossy RED ($399), rated as one of the best turntables by TechGearLab.


Or FRONT-OF-THE-LINE PASSES and $20 gift certificates from the best hot chicken in town, HOWLIN' RAY'S. If you've ever been in line at Howlin' Ray's, you know these passes are golden.
Purchase your TCGD VIP t-shirt ticket and automatically be entered in our RAFFLE to win these prizes AND having the coolest t-shirt in town. Also, when you wear your tee to THE CHINATOWN GET DOWN, you'll receive FREE VIP (front of the line entry + VIP table seating) to all TCGDs until February 2019.
*VIP t-shirts can be purchased online and picked up at the event, or shipped directly to your home (include S&H). VIP tees will also be available for purchase at our merch table on the night of the event.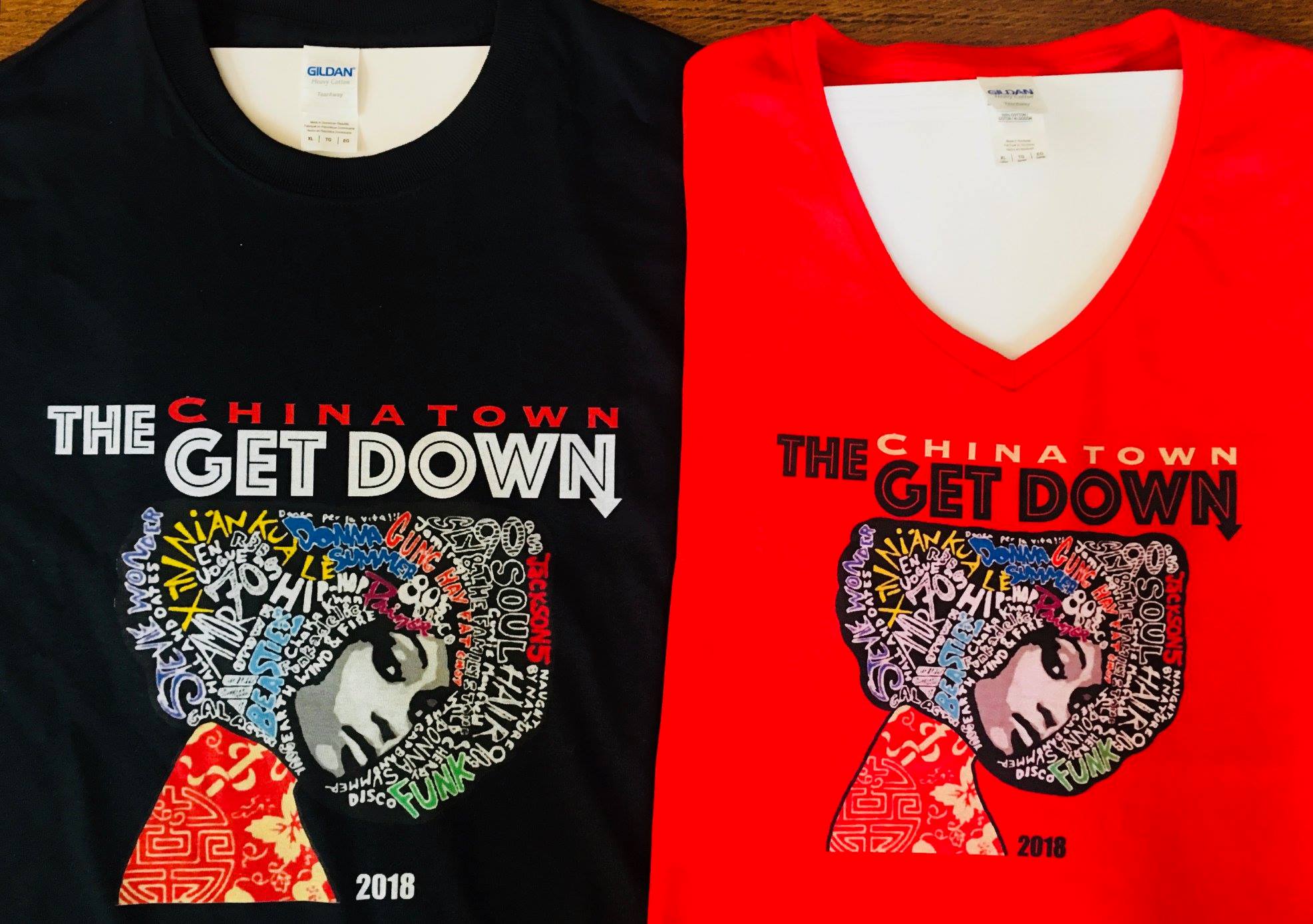 Awww man, I told you this was good! So join me as we dance to Stevie Wonder, The Temptations, Prince, The Bee Gees, Diana Ross & the Supremes, Funkadelic, Earth, Wind & Fire, The Isley Brothers, The Jackson 5, Chaka Khan and so many more at the best FUNKY MOTOWN DISCO DANCE party on the planet.
9pm- 2am // $10 @ door // $8 pre-sale on eventbrite // FREE B4 10pm // FREE VIP wear TCGD VIP tee
Soooo...are you ready to DRESS UP AND GET DOWN TO THE BEST FUNKY, MOTOWN, DISCO DANCE PARTY ON THE PLANET? Let's Go!
* EASY DIRECTIONS & AFFORDABLE PARKING: Street parking is FREE after 8pm // Take the METRO Gold Line to the Chinatown stop, Grand Star Jazz Club is across the street // UBER! LYFT! // Nearby parking lots too