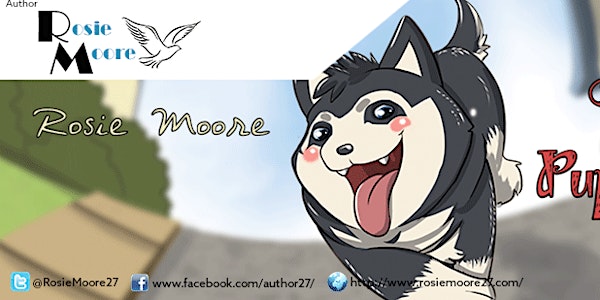 The Children's Happy Reading Journey Event
When and where
Location
Oviedo Mall Community Room 1700 Oviedo Mall Boulevard Oviedo, FL
Description
Mrs. Windermere supports 'The Children's Happy Reading Journey Event'
Mrs. Windermere will support a reading event that encourages young readers to explore and enjoy the world of reading fun. Rosie Moore, a children's book author in her own right, understands the value of her participation at the special reading event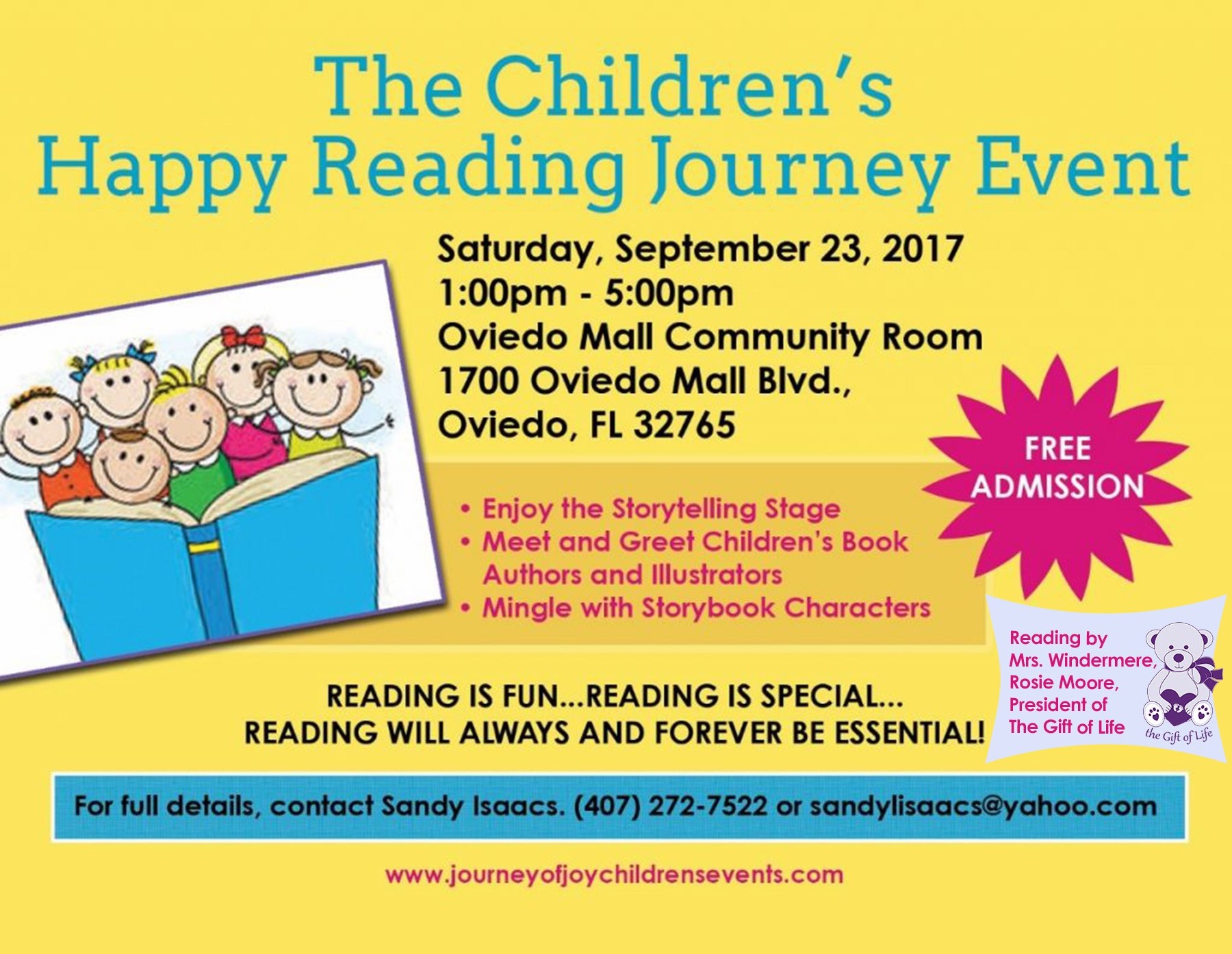 Local participating schools, students and representatives from various entities and organizations will share the excitement of reading fun being on full display at the special community event.

Face painting, door prizes, and numerous giveaways are all part of the day's fun for families who will all get a book of their own to take home from the event.

Stories will be told and books read by award-winning authors and illustrators who will be on hand to meet and greet and interact with all attendees while also spreading the joy of reading fun in the midst.

'Ruby Reads A Lot' will join in the reading fun and demonstrate to the young attendees why she reads so much and share with them the joy of how reading helps her in her learning skills as well.

It's a day of being part of the 'reading pool' and relaxing as readers in the unique 'Reading Nook' where children will be able to curl up with a good book.


See for yourself what this special event is all about as a 'don't miss' reading event!