Description
Seminar Outline:
Will Trump and congress find an amicable solution to budget and debt ceiling?

What if US government shut down?

Will North Korea's tension erupt into war?

What do all these uncertainties mean to global economy and markets?
About the Speaker: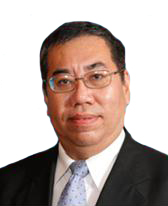 Mr. Phua Lee Kerk is currently the Chief Strategist of Phillip Mutual Berhad. He has wide and varied experience in the financial advisory and portfolio management fields, having worked in Japan, Malaysia and Singapore for more than 24 years with companies like Jupiter Research, APS Asset Management and Pheim Unit Trusts Berhad. He has presented various papers on investment, corporate finance and M&A both locally and overseas in conferences and seminars organized by World Bank, UNESCO, Securities Commission, Bursa Malaysia and others. He is also the working member of Malaysia Plan of Actions. He is co-writer of the book "A Practical Approach To Mergers and Acquisitions in Financial Services Industry".