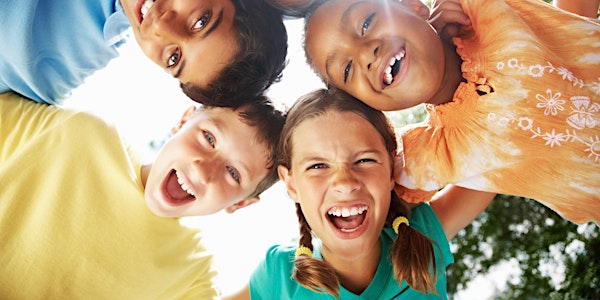 The Chat:Being Together: Feelings, Friendships, Families
Event Information
Refund policy
Refunds up to 7 days before event
The Chat is a series of 5 online workshops discussing puberty, the opposite sex, and growing up. -(PT, ON)
About this event
We believe families are the very best place for conversations about puberty, sex, and other topics on growing up. In collaboration with Great Conversations, we are pleased to offer this new online adventure, The Chat.
The Chat is a series of 5 online workshops for a preteen 10-12 years old and a grown-up to attend together. These workshops reflect the content of the Heart to Heart curriculum in a different format, online via Zoom. Our classes discuss puberty, sexuality, communication, and decision making in an informative, humorous, and lively manner. Our goal is to create opportunities for families to engage with each other and grow in the experience of talking about these topics. Each workshop includes 30-45 minutes of live instruction on Zoom followed by a Q&A session facilitated by an expert instructor.
We recommend taking all five classes in the order listed below. While families can choose to attend any combination of the workshops they feel is appropriate for them, the information in earlier sessions provides the foundation for understanding in later sessions. Information about the different experiences of puberty for people with different body parts builds understanding and empathy. Preteens of all genders are encouraged to attend all 5 workshops.
• BO, Pimples, and Hair, Oh My!: Beginning the conversation on puberty together - what happens to all bodies in puberty
• Girl Bodies and Beyond: The unique parts of puberty for people with girl body parts including breasts and periods (This class is one hour.)
• Boy Bodies and Beyond: The unique parts of puberty for people with boy body parts including penises and testicles
• Being Together: Feelings, Friendships, Families: How our brains change in puberty, emotion regulation, healthy relationships
• Being Connected: Sex, Love, and Everything in Between: Attractions/crushes, sexual feelings and actions, sexual reproduction, decision-making (Starting October 2021, this class will be one hour.)
Package option: You may register for any single workshop or all five. A single workshop fee is $25. If you would like to register for the full series, the five-class package is $100. To sign up for the package, you must first register for "The Chat: BO, Pimples, and Hair, Oh My!" and purchase the "Full Series" ticket type. After purchasing the 'Full Series' ticket type, you will be given further instructions in your confirmation email to register and reserve your spot in the remaining 4 classes. Package participants will also receive the book "Will Puberty Last My Whole Life?" via mail. The book is not needed before class, nor used during class. Rather it is supplemental material.
Date and time
Location
Refund policy
Refunds up to 7 days before event
Organizer of The Chat:Being Together: Feelings, Friendships, Families