Description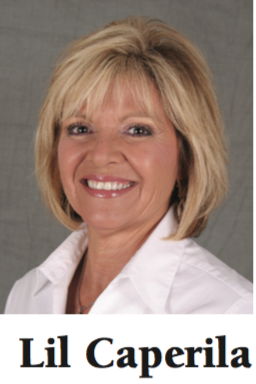 Lil Caperila is a registered dental hygienist who has provided direct patient care for over 30 years. She is currently employed with Premier Dental Products Company as Manager of Professional Education and an internationally –recognized speaker on topics of clinical instrumentation, prevention and patient education. Lil is a past President of Pennsylvania Dental Hygienists' Association and former dental hygiene faculty within three universities in the Philadelphia area. In 2009, Lil was honored to be inducted as the first dental hygiene graduate into the Alumni Hall of Fame at Montgomery County Community College in Blue Bell, PA and later selected to their "Fabulous 50" Alumni during the college's 50th anniversary. She is the 2010 recipient of the ADHA Irene Newman Professional Achievement award.
---


Course Description:
As we observe the reorganization of healthcare delivery throughout the world, the dental hygienist plays an integral role in the patient's health. The hygienist stands on the front line in advocating prevention, esthetics and therapeutic advances. This program will highlight the potential skills necessary to adapt to that changing model in the next several decades.
As participants gain a new perspective that unveils the topics of risk assessment, innovative technologies, advancement in instrumentation as well as applying the concept of "motivational interviewing with their patients, it now appears relevant that lifelong learning is imperative to remain dynamic in your career.
Course Objectives:
Engaging in this program, the participant will be able to:
• Discussion of the changing roles in the dental hygiene profession.
• Implementing diagnostic technologies and risk assessment in our practice settings
• Applying "motivational interviewing" tips in guiding patients to healthier lifestyle and behavior changes.
• Developing confidence in your selection of advanced instrument designs
• Adapting our practice philosophy to a "minimally-invasive" approach to treatment planning and evidence-based outcomes
• Reviewing the innovation in product technologies with a greater understanding of efficacy in preventing disease.
• Demonstrating effective strategies in esthetic whitening procedures.