Cory Hayes, Ph.D., will speak on the relationship between the Catholic Church and science as part of SBCA's Parent Enrichment Series.
About this event
Cory Hayes is a professor of Philosophy and Theology at St. Joseph Seminary College in Covington, LA. He holds a Ph.D. in Systematic Theology from Duquesne University in Pittsburgh, PA. He has also pursued studies at the Gregorian and Angelicum universities in Rome, Italy. He and his wife Jennifer have been married for 18 years and they have 8 children. His research and teaching interests include: Byzantine and Eastern Christian theology, Philosophy of Nature, and the relation between Catholic theology, philosophy, and empirical science. For the past several years he has worked with the Science and Religion Initiative at the McGrath Institute for Church Life at the University of Notre Dame.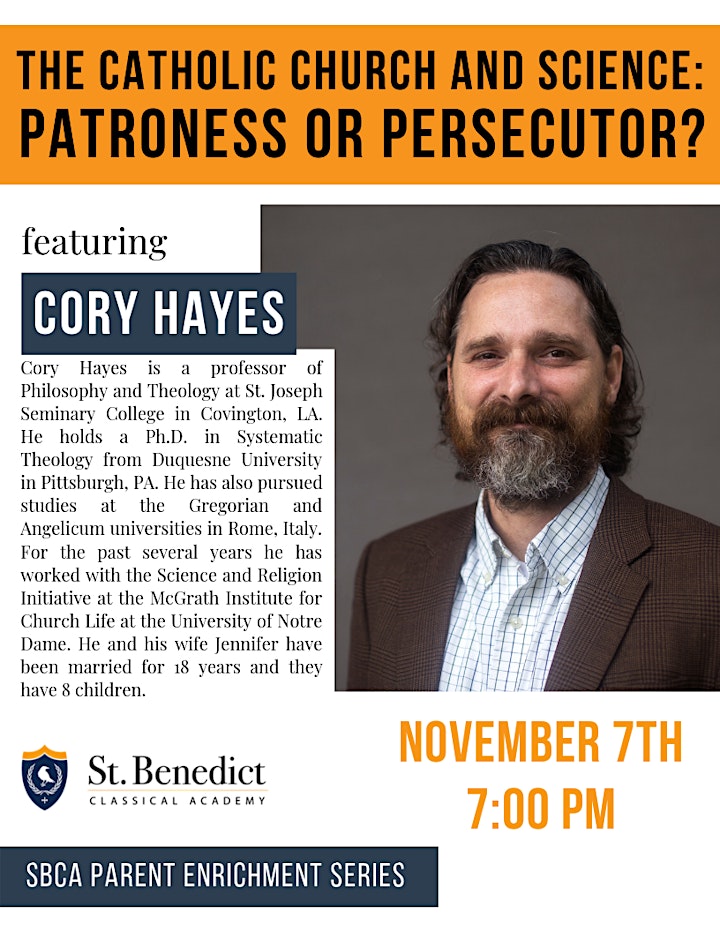 Organizer of The Catholic Church and Science: Patroness or Persecutor?