About this event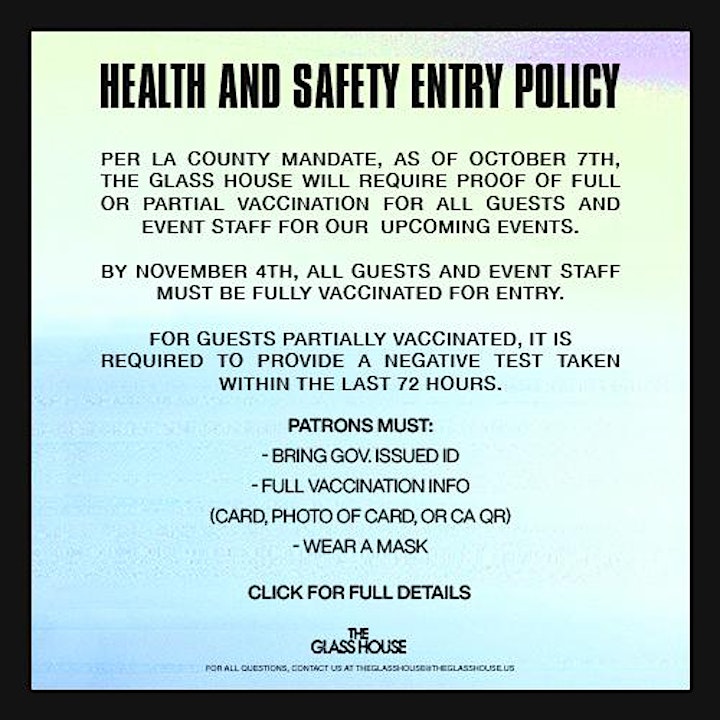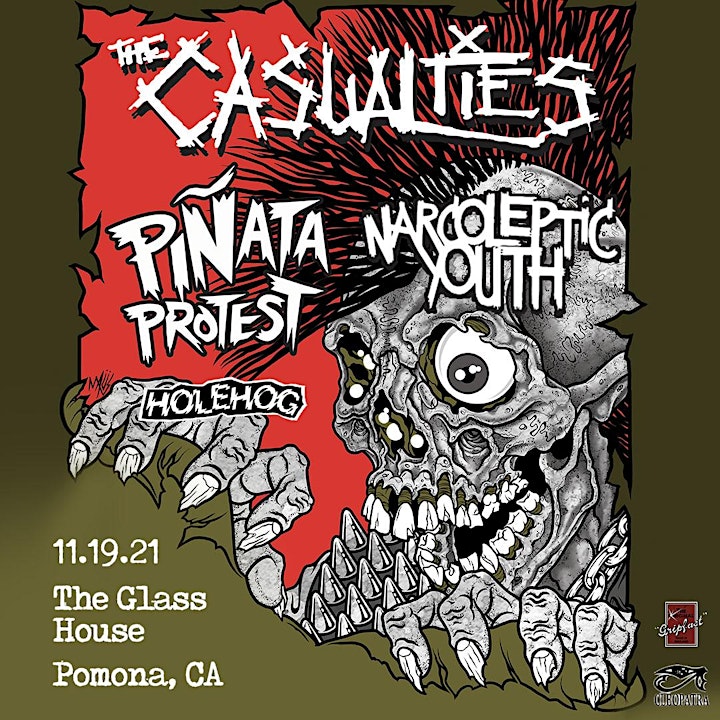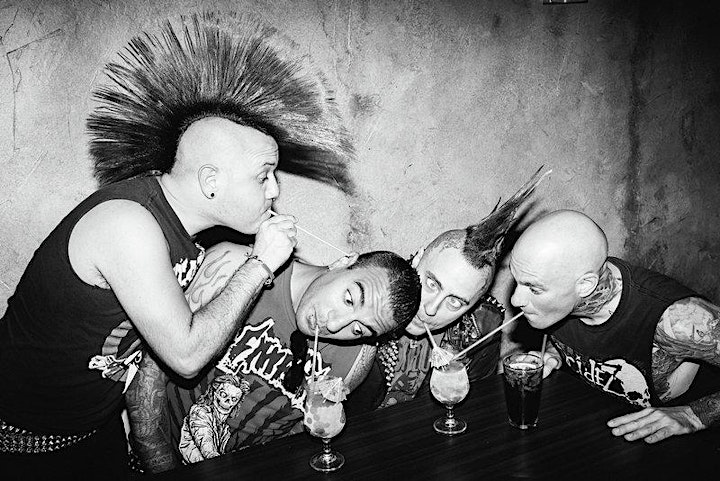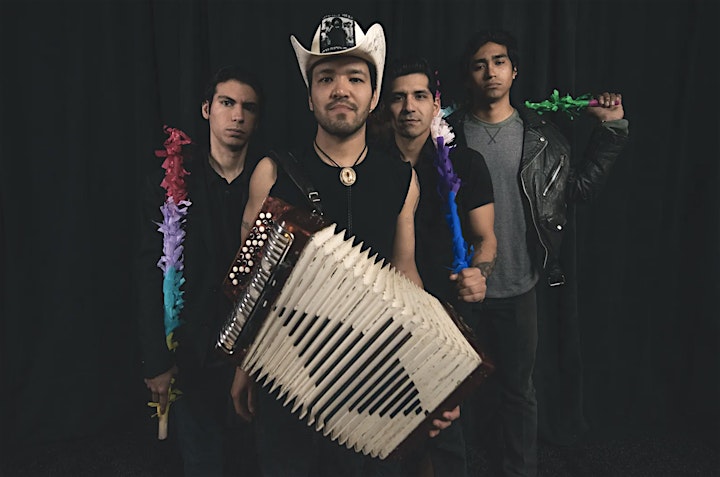 Piñata Protest is an accordion powered Tex-Mex punk rock band from San Antonio, TX. Piñata Protest combines the lively sounds and traditional rhythms of the Mexican button accordion with the upbeat tempos and attitude of punk rock to produce a unique and wildly eclectic mix of aggressive yet melodic songs that are sung in both Spanish and English. Adding to their sonic performances that ignite crowds to mosh, skank, and twirl their dance partners around is their energetic and impassioned live show.
Piñata Protest was founded by the Mexican-born singer and accordionist Àlvaro Del Norte. The band includes Regino Lopez on electric guitar and vocals, Richie Brown on electric bass and vocals, and Chris-Ruptive on drums and vocals.
For over ten years the quartet has maintained a busy schedule of performing and touring throughout the United States, Canada, and Mexico with a wide range of musical acts such as The Reverend Horton Heat, Mariachi El Bronx, Molotov, Guttermouth, Voodoo Glow Skills, Brujeria, The Toadies, Ramon Ayala, The Blasters, Authority Zero, Agent Orange, Molotov, Ozomatli, Mustard Plug, The Blasters, Wayne Hancock, and Girl In A Coma.
The band has had official appearances at SXSW, Dia De Los Toadies, the 2015 Latin BMI Awards, and National Public Radio.
Notably, the band released their album 'El Valiente' at #7 on the Latin Billboard Top 100 charts. The band has been featured in several graduate level academic research papers, books, and soundtracks for the following films:
2016: Me Estas Matando Susana
2015: La Soldera
2014: Circus of the Dead
In 2014 the independent beer brewer Freetail Brewing released Piñata Protest beer after the band which was distributed in grocery chains, bars, and venues across Texas.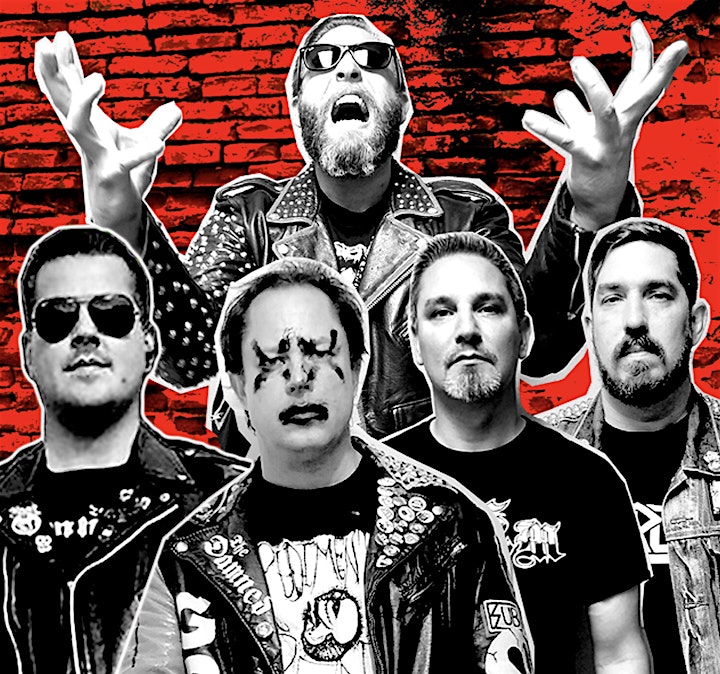 In 1992, If you told Joey Bondage that some day the "pretend band" he was starting in Corona, California would be direct support at a sold out concert at The Showcase Theatre, opening for his favorite band, The Adicts, he'd think you were nuts. The Showcase was an abandoned movie theatre. The Adicts were nowhere to be found. Narcoleptic Youth was not much more than a dream. And he could count the number of kids from his school that were into raw, aggressive, "old school" punk on one hand. But life is strange. It happened.
By 1996, their growing fanbase was making it a "no brainer" to book Narcoleptic Youth in direct support slots for not just The Adicts, but nearly EVERY band Joey grew up listening to: TSOL, Misfits, Youth Brigade, D.I., UK Subs, Fear, Dickies, Vice Squad, Agent Orange, Vibrators, Dead Kennedys, The Business. The list goes on forever. Just imagine what he would have said if you told him that in just a few years Narcoleptic Youth would be on a stage inside an aircraft hangar opening for The Subhumans in front of 6,000 people, or that one day, HE would be taking over lead vocal duties for The Angry Samoans and Peter and the Test Tube Babies when their singers were… "unavailable". Dreams do come true kids!
Somehow the "pretend band" took on an unstoppable life of its own. For over 2 decades, Narcoleptic Youth has been waking up the underground scene with raw punk rock masterpieces like Barbi in Bondage, McAnarchy, Is This Punk?, Raw Nerve, Vicious Killers, and 86 the Crap. Most bands end every set with their "big hit". Narcoleptic Youth can end with just about ANYTHING from one of their 5 albums. They've taken their Gwen Stefani impersonating, gorilla suit wearing, puppet fondling, Hawaiian Punch throwing and whipped cream pie smashing stage riot on west coast tours from Sacramento to Mexico to Phoenix with legends like The Adolescents and The Adicts. And they've had the privilege of working with some of the best producers in the business like Ulysses Noriega (Offspring, Beck, Lower Class Brats), Paul Miner (New Found Glory, Atreyu, Thrice, Death By Stereo), and East Bay Ray (Dead Kennedys).
Narcoleptic Youth has also headlined SOLD OUT concerts of their own at Southern California staples like The Glasshouse in Pomona, The Showcase Theatre in Corona, and Chain Reaction in Anaheim. They've played festivals like The Warped Tour 2005, O.C. Punk Rock Picnic 3 (main stage), and Punk Invasion Fest (main stage) just to name a few. They've been featured in 2 documentaries: Punk's Not Dead, and Showcase Theatre - If These Walls Could Sing. They've appeared on over 7 compilations, and released 11 singles, selling over 5,000 copies without any backing from a record label prior to signing with Dr. Strange Records! In the digital age, that ain't too shabby! They've been on the cover of Big Wheel online magazine, and featured in The Valley News, The Californian, Skratch, Destroy All, IE Weekly, OC Weekly, Music Machine, and LIVE magazine. They've played multiple times at premier venues like The Observatory (Santa Ana), Soma (San Diego), House of Blues (Anaheim and L.A.), and The Henry Fonda Theater (L.A.).
And in 2016, when The Adicts needed to hire a band to entertain THEM for their personal Halloween party , who did THEY hire? Narcoleptic Youth.
Narcoleptic Youth feel blessed and honored to have had so much success over the past 20+ years. But what it really comes down to is the fans, and Narcoleptic Youth fans are the best. From the dozens of crazy kids that have had the logos tattooed on their skin, to the hand painted logos on jackets, to the first timers that come up just to shake hands and say that they've waited years to see the show. That's what it's all about. And as long as the fans are there, Narcoleptic Youth will be there supplying the action packed musical assault on stage.
We'll leave the final word to punk rock legend, Charlie Harper of The UK SUBS, Nov. 10, 2000.
"In all my years of doing this, I've never seen an opening band come out and get the crowd going like that from start to finish. It was brilliant! There's only one bad thing about it. Now we've got to go out there and follow THAT!"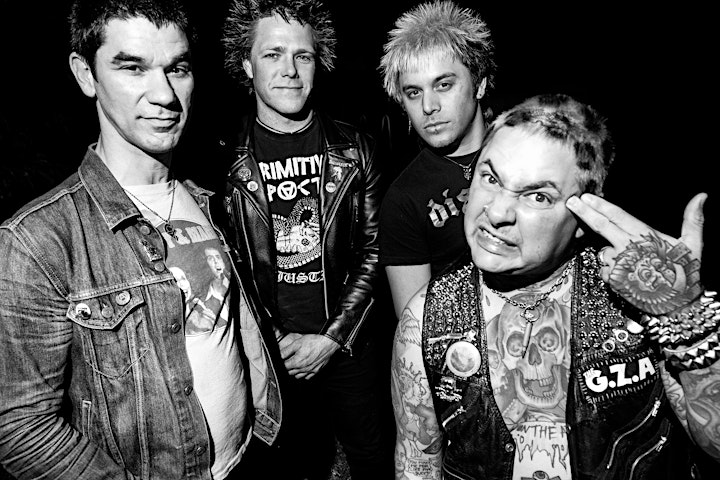 Holehog is a source of raw positivity. Intensity, aggression, sincerity, and struggle are presented without reservation. Completely uninhibited and unhinged. Personal and societal struggles are addressed with conviction and poetic prowess, and the anger and desperation are palpable.
Holehog's members have known each other for over fifteen years and have played in a myriad of projects together including Dcoi, Brain Rash, Ssyndrom, Great Apes and Monster Squad. The nine blistering tracks found on this self released cassette, LP on Charged Records were recorded in a single day in January at Raw Dog Studios in Sacramento. Tune in and turn it up!
Performers
Date and time
Location
Refund policy