Description
Are y'all ready for the 1st Caribbean Bar Crawl of 2018!!!
On May 19th, RegMoPromo brings the Islands to the District for 8 hours of Live Music, DJs, Hand Drummers, and of course.. Alcohol!!!!
Hundreds and hundreds of Caribbean Music lovers will head to U street for an all day party involving 6 amazing bars from 3 - 11pm!!
All of the bars are walking distance from each other and will feature either a DJ or band playing International sound from the Caribbean and beyond.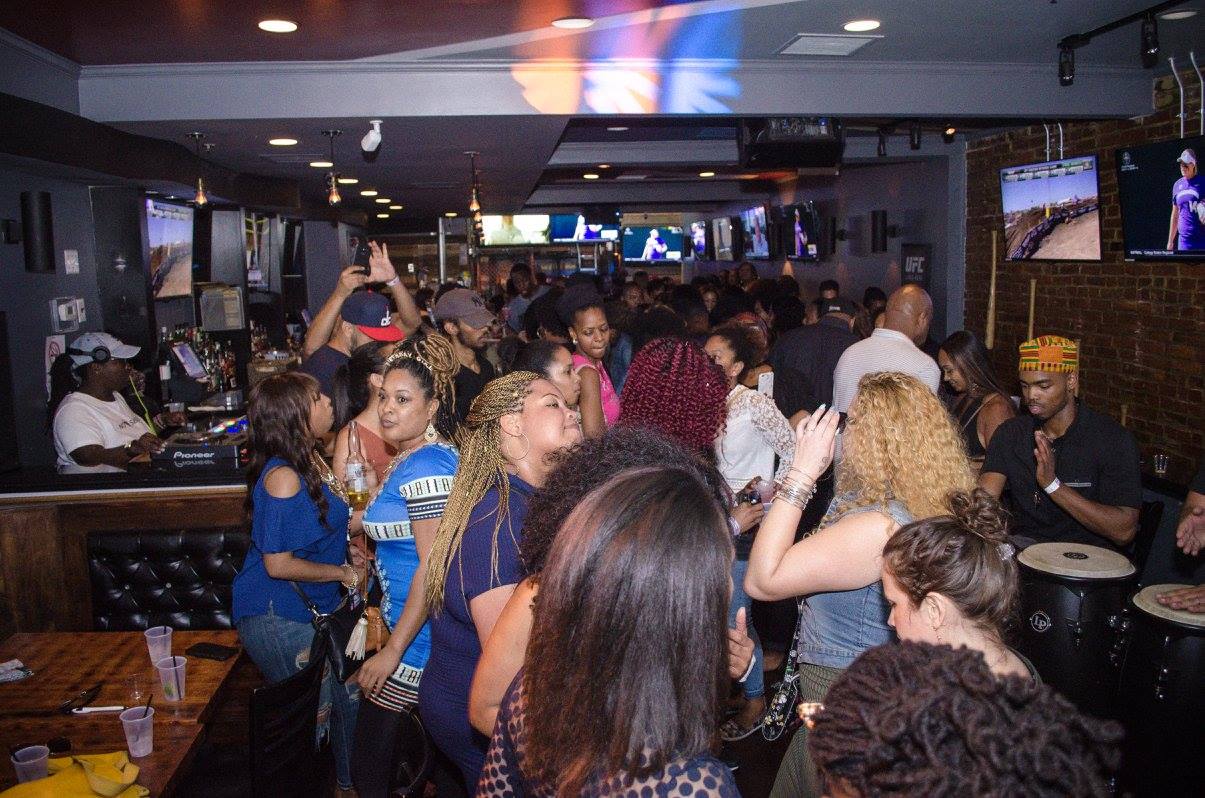 For The Bar Crawl First Timers….
A basic bar crawl is defined as "the act of a group of people drinking in multiple bars over a period of time, normally walking to each one between drinking."
The difference between the Caribbean Crawl and a normal bar crawl is that there will be different international music themes, multiple djs, live music, and cocktails, at each one of the bars.
With That Being Said...
The crawl involves 6 bars with a different DJ or Live Band at each one.
DJs spin a different theme at each bar but it's all Caribbean and International music!! Reggae Dancehall, Soca, Hatian, and Afro-Beat to name a few.
Every bar also will feature exclusive drink specials for bar crawlers.
Each bar will be on a schedule and open for a 3 hour block between 3 and 11pm. (The most fun is to hit up all of the spots so pay attention to the schedule TBA).
You must purchase a ticket in order to join the crawl. TICKETS WILL SELL OUT, so advanced ticket purchase is highly recommended to guarantee your spot on the crawl.
The Deets...
$10 - $20 Limited discount advanced tickets are available now through Eventbrite

Attendees can check in at any of the bars involved during their 3 hour window. They will be given a Caribbean Crawl wristband that will allow entrance to the venues participating.

Caribbean Bar Crawl swag will be given out at the first bar to advance ticket purchasers while they last.

Only a limited amount of wristbands will be available on the day of the crawl for $30(cash only) at 3pm at the first bar. YOU MUST HAVE A WRISTBAND TO PARTICIPATE IN THE BAR CRAWL.
***MUST BE 21+ YEARS OLD TO ATTEND BAR CRAWL***
Bars participating, DJs, Bands, Specials, & Schedules TBA
Don't drink and drive.
U Street Cardoza Metro and Metrobus stops are along the bar crawl route. Lyft, Uber, Via, and Cabs are all around.

Brought to you by RegMoPromo
Follow us at www.regmopromo.com

Grab some tickets and jump on the crawl!!


Facebook Event Link: https://www.facebook.com/events/413589265779334/