The Canopy Startup Session | Self Empowerment Panel | May 23 6:30pm - 9:00pm

Tuesday, May 23, 2017 from 6:30 PM to 9:00 PM (EDT)
Event Details
The Canopy Startup Sessions are held once per month and feature up to six tech and life sciences focused startup companies. The focus of the event is to help early stage founders validate and iterate their ideas. (Investors also view the event as a great forum to scout for early stage ideas.)

Each company demonstrates their idea, business model or prototype. After the demonstration, audience members are encouraged to ask questions, give feedback and support the founder in their journey.
The May 23rd Startup Session is focused on Self Empowerment. The general meaning of Self-empowerment is taking control of our own life, setting goals, and making positive choices. Basically it means that we have to understand our strengths and weaknesses, and have belief in ourselves.
How do you stand up for your own beliefs, and execute actions around those beliefs, to the best of your ability? How does being "hungry" drive you to succeed, to achieve more in life, to do the right thing, and to overcome any challenges that come your way? 
Join us to talk with the five female founders about the journey of building their own company or organization, find out how they get to the land of the brave, and the home of the free.
Food, beer, wine and N/A beverages will be served. 
 
Panelists
 

Dr. Teri Baydar - Founder - White Lily Individual Development 

Dr. Teri is an Individual Development Coach and trainer with a Doctorate in Divine Metaphysics and 15+ years' experience in behavior modification, including 7 years with a Think Tank. Through her experience, she developed the Constructive Thought methodology.
Dr. Teri is dedicated to helping executives and high performance individuals find, understand and develop their character and values in alignment with their life's purpose. She also mentors entrepreneurs with start-up accelerators and incubators in Boston, such as MassChallenge and Canopy City.

 
 
 

Eva Leung - Co-Founder - Terra Cura Inc 

Raised in Hong Kong and Singapore, Eva Leung holds a Masters in Architecture from Harvard Graduate School of Design, with 8 years of professional experience in New York and Boston. Eva is the Co­-Founder / Director of Design & Strategic Partnerships at Terra Cura Inc., a Massachusetts-­based regenerative design and education NGO. Their mission focuses on healthy food system integration and community development. In 2017, Eva founded We:Generation, a blog that explores the intersection of regeneration with design, spirituality, technology and politics. She is also the Regenerative Development Advisor for the American Renewable Energy Institute. 

 
 
 

Katia "HealthGuru" Powell - Founder -  Black Girls Nutrition 

Katia "HealthGuru" Powell is the CEO & Founder of Black Girls Nutrition (BGN), the 1st nutrition company for Millennial Women of Color to help break the cycle of dieting, lose weight, and connect with other dieters. They provide clients an experience that is social, fun, and easily integrated into daily life. Personally losing 200lbs, Katia has worked as an Wholistic Health Practitioner & Motivational Speaker with over ten years experience in healthcare, and five years of Doctoral Studies. Her expertise involves the areas of obesity prevention, nutrition, food deserts, food access, and racial and ethnic health disparities. 

 
 
 

Eve Sullivan - Founder - Parents Forum 

Eve Sullivan is founder of Parents Forum, mother of three grown sons and grandmother of four. She sees the effort to develop positive ways of expressing feelings and managing both internal and interpersonal conflicts as the core of good parenting and the key to a happy and successful life. This entry in the Templeton Press 'big purpose' contest captures the spirit of Parents Forum.

In 2012 Eve retired from MIT after 30 years as an editorial assistant. She continues to run Parents Forum, now 25 years old, with the help of other volunteers, board members and community-minded businesses like Canopy City.

 
 
 

Malia Lazu - Executive Director - Epicenter Community 


Upon completing a two-year fellowship at MIT, Malia Lazu returned to Boston to build nonprofit models for the 21st century. With over two decades of experience establishing grass roots involvement in political advocacy and civic engagement, Malia felt the nonprofit industry is no longer creating safe spaces for humans to create change together and is in need of disruption.  This lead to the creation of Future Boston Alliance and currently Epicenter Community, organizations working to change the world by being intentional when building diverse communities and celebrating the beautiful ways we are different.

 
Moderator
---
Sponsored by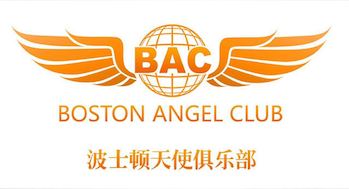 Food sponsored by Flatbread Pizza, Somerville.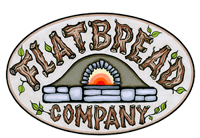 Canopy City is accessible via Red Line Porter Square (on Bus 83 Route), Red Line Davis Square (on Bus 87 Route), Bus 83, Bus 87, Bus 85, Bus 86, and Uber of course.
Parking:
Street Parking, or AMES Parking Deck, 30 Dane St., Somerville, MA 02143
Or parking lot in front of Rite Aid, the spots along the fence facing the street, 530 Somerville Ave, Somerville, MA 02143
Have questions about The Canopy Startup Session | Self Empowerment Panel | May 23 6:30pm - 9:00pm?
Contact Matthew Hoey
When & Where

Canopy City
14 Tyler Street
3rd Floor
Somerville, MA 02143


Tuesday, May 23, 2017 from 6:30 PM to 9:00 PM (EDT)
Add to my calendar
Organizer
Experienced entrepreneur. Emerging technology and international security analyst. Seasoned partnerships manager and strategic advisor.

Founder & Managing Director Waypoint Boston.
Cofounder & Managing Director Canopy City 
Founder Military Space Transparency Project (MSTP) 
Former Senior Research Associate at the Institute for Defense and Disarmament Studies (IDDS) 
Interim Chairman Somerville Innovation and Opportunity Lab 
OSINT with an extensive client list
Former Research Assistant to Ray Kurzweil

On the Linkedin at www.bit.ly/MCH_LinkedIn