Description
The Canopy Startup Sessions are held once per month and feature up to six tech and life sciences focused startup companies. The focus of the event is to help early stage founders validate and iterate their ideas. (Investors also view the event as a great forum to scout for early stage ideas.)

Each company demonstrates their idea, business model or prototype. After the demonstration, audience members are encouraged to ask questions, give feedback and support the founder in their journey.
The June 27th Startup Session is focused on Youth Entrepreneurship & Educational Technology. At this event, Canopy City is proud to present a showcase of its student startups created in partnership with the City of Somerville through the BuildCorps Incubator program.
In addition, this Startup Session will also feature local experts in the field of education, including educational technologists from the Massachusetts Institute of Technology and Tufts University.
Please join us for what is sure to be a fun and inspiring evening!
Food, beer, wine and N/A beverages will be served.
Presenters
Walter Bender - Lead Developer - Music Blocks
Walter Bender is technologist and researcher who works in the field of electronic publishing, media and technology for learning. From the MIT Media Lab's founding 1985 through 2006, Bender directed the lab's Electronic Publishing Group. From 2000 through 2006, Bender was executive director of The Media Lab.
In 2006, Bender took leave of absence from the Media Lab to help launch One Laptop per Child (OLPC) where he was the organization's President for Software and Content. In this role, Bender oversaw the design and development of the Sugar graphical interface for the XO-1 Children's Machine computer from 2006 to 2008. After leaving OLPC in 2008, Bender founded Sugar Labs — a non-profit organization that aims to continue development of Sugar.

An expert in computers and learning and strongly influenced by constructionism, Bender is the lead developer of both Turtle Blocks and Music Blocks, Logo-inspired programming languages for children.
Stephanie Gottwald - Co-Founder & Director of Content- Curious Learning
Stephanie Gottwald, Ph.D. is the Co-Founder and Director of Content at Curious Learning, a tech-ed non-profit devoted to helping every child learn to read regardless of location or circumstances. Curious Learning Creates, Localizes, Distributes, And Optimizes Open Source Mobile Software so every child can learn to read. At Curious Learning, she oversees the creation and deployment of literacy assessment and learning apps.
Stephanie also serves as the Assistant Director of the Center for Reading and Language Research at Tufts University where she directs research into intervention tools and assessment of dyslexia. Her research interests include the interaction between the acquisition of spoken and written languages and technological tools for language and literacy instruction. Stephanie is the co-author with Dr. Maryanne Wolf of the newly released Tales of Literacy for the 21st Century: The Literary Agenda. She holds an M.A. from Boston College and a Ph.D. from Tufts University in Linguistics and Literacy.
Youth CITIES - Youth Creating Impact Through Innovation, Entrepreneurship & Sustainability - Youth CITIES

Focusing on middle and high school students, Youth CITIES provides a variety of programs that show students how to apply 21st century skills as future innovators:
Strategic entrepreneurial problem-solving and decision-making (overcoming obstacles, opportunity recognition, stakeholder identification, resource reconciliation)

Founder fundamentals (startup financial literacy, fundraising options, startup team creation, valuation)

Communication and storytelling (elevator pitch, stakeholder presentation, peer collaboration, networking)
Youth CITIES provides classroom and experiential learning, tools, mentorship, a wide network of contacts, and funding opportunities to help students find innovative solutions to unmet needs. Not only does Youth CITIES harness the power of prominent industry practitioners to serve as instructors and mentors, we bring youth directly into the local innovation/entrepreneurial ecosystem.
Youth CITIES will be represented by one of the finalist startups from its recent March-to-May Bootcamp pitch contest.
Voting School - Voting School
Voting School is an educational technology company founded by local middle school students enrolled in the Somerville BuildCorps Incubator at Canopy.
Voting School aims to give people under the age of 18 a platform to share their political opinions and to participate in the democratic process. Voting School does this by engaging young people and lawmakers in two-way communication through the use of technology. Its founders want kids to have a say on policies that impact them, as well as an understanding of how policies work. They believe that by amplifying the voices of those who can't vote, it will also raise adults' awareness. People under 18 represent nearly 25% of our population, but 100% of our future.
Clever Cats - Tidy Earth
Clever Cats is a technology and hardware company founded by local elementary school students enrolled in the Somerville BuildCorps Incubator at Canopy. Their premiere mobile app is called Tidy Earth. It is like Pokemon GO, but for litter!
Tidy Earth features include: a camera for taking pictures of litter, GPS for tagging litter on a map and creating "Tidy Spots", messaging for inviting friends to cleanup parties, social media for sharing "Tidy Stories", gamification for making cleaning fun and a claw for making cleaning safe.
Tidy Earth is a social enterprise, which means that their goal is to make the world a better place and to make a small profit at the same time.
---
Sponsored by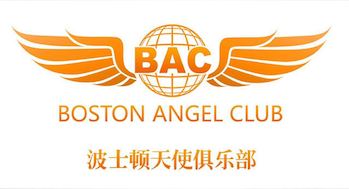 Food sponsored by Flatbread Pizza, Somerville.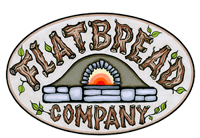 Canopy City is accessible via Red Line Porter Square (on Bus 83 Route), Red Line Davis Square (on Bus 87 Route), Bus 83, Bus 87, Bus 85, Bus 86, and Uber of course.
Parking:
Street Parking, or AMES Parking Deck, 30 Dane St., Somerville, MA 02143
Or parking lot in front of Rite Aid, the spots along the fence facing the street, 530 Somerville Ave, Somerville, MA 02143